All enamelling techniques involve the fusing of tiny glass particles with heat to form a solid layer of colour over a metal background. Enamel can be matte, shiny, opaque or translucent and comes in a wide selection of colours and finishes. There are a number of different jewellery enamelling techniques that can be used to actually apply the enamel. From the cloisonné technique to the plique a jour technique, here are a selection of some of the popular jewellery enamelling techniques that you can try at home:
Jewellery Enamelling Techniques
Cloisonné Technique
Cloisonné techniques use thin wires of copper, silver or gold to create sections or decorative effects in the enamel, which are then filled with different colours of enamel. The colours of enamels are applied and fired in layers until the piece is one depth. The wires remain visible in the finished piece.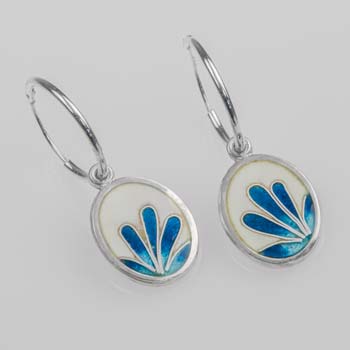 Champlevé Technique
The champlevé technique involves the carving or etching of troughs into the metal surface, which are then filled with enamel. The remainder of the metal design stands proud, leaving the enamel decoration to the indented design.
Plique A Jour Technique
Plique A Jour uses the same jewellery enamelling technique as the Cloisonné technique by using metal wires to create individual cells. The only difference between the two being that this enamelling technique does not use any backing, allowing the light to shine directly through the enamel – similar in effect to stained glass windows.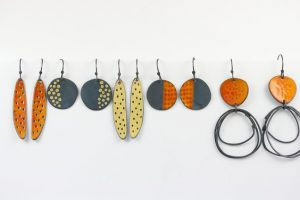 You can learn more about the different types of enamels used in enamelling here.
Want to try enamelling jewellery? You will find what you need to get started in Cooksongold's extensive range of enamelling supplies and, for an extra helping hand, why not browse our selection of enamelling books? These will help you get to know the jewellery enamelling techniques in more detail, so that you can create high-quality, bespoke jewellery.