When you're new to jewellery making, it can be difficult to know where to start. After all, there are so many designs and techniques to choose from. Should you start by making a silver ring? Master the art of beading? Or learn how to work with resin? We've got plenty of jewellery making tutorials online for beginners, and we've picked a few of our favourites to help you find some quick and easy project inspiration.
Whether you want to learn a new technique or create something to give as a gift, there's a how-to for you.
1. How to make drop earrings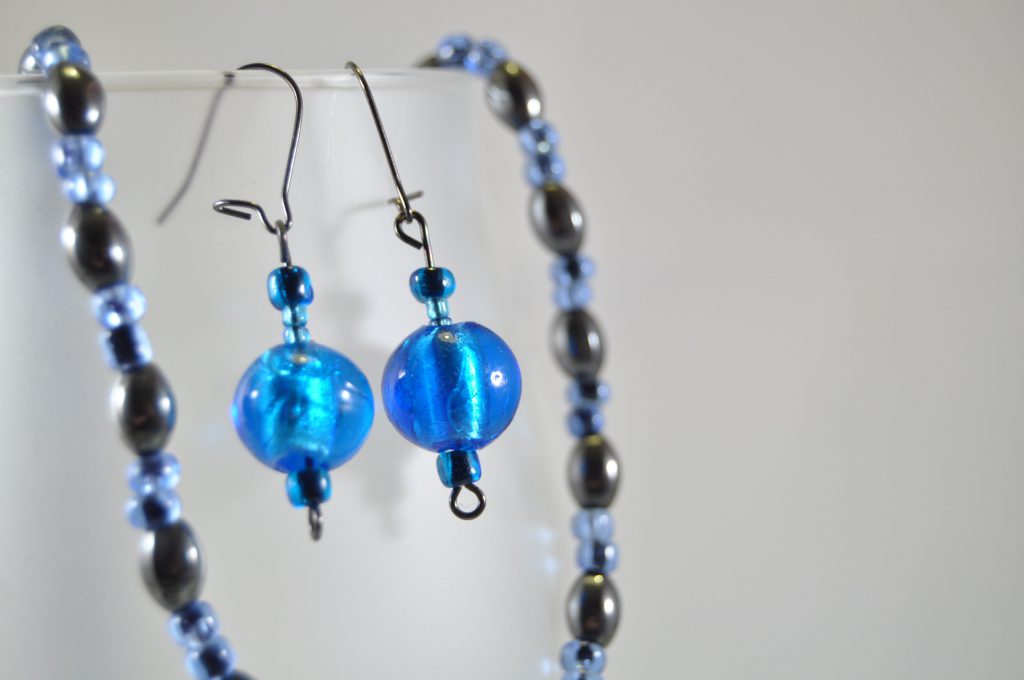 This drop earrings tutorial is a great project to get started with when learning to make jewellery. Drop earrings are simple to make and will introduce you to some basic techniques and tools, such as creating pin loops. You'll be able use these skills to make other, more complex pieces, such as necklaces and bracelets as you build up your jewellery-making repertoire.
Ideal for: First-time jewellery makers – you'll be surprised how quickly you master the art of making drop earrings, with just a few tools and supplies.
Difficulty rating: 1/5
2. How to make a heart pendant with art clay silver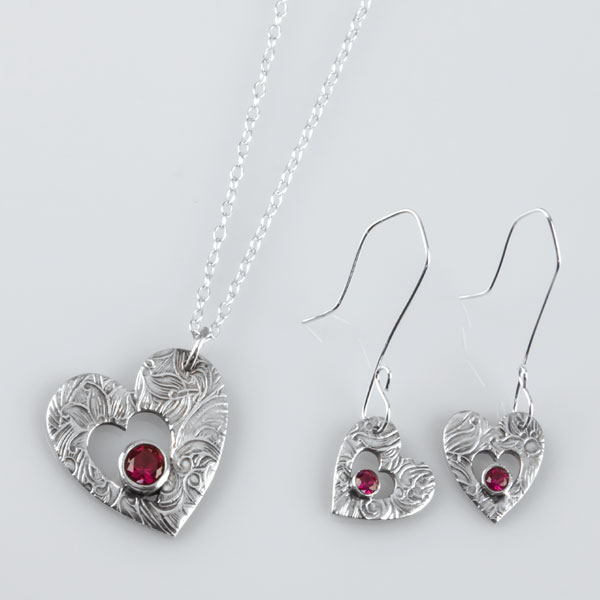 Art clay silver can be lots of fun to work with – and you can achieve some striking results too. With this free tutorial, you'll learn how to make an art clay silver heart pendant and earrings set with a stone design.
Ideal for: If you're looking for jewellery making projects you can give as gifts. These designs will prove popular with mums, sisters and friends. Consider setting with birthstone colours to personalise each design.
Difficulty rating: 2/5
3. How to make resin jewellery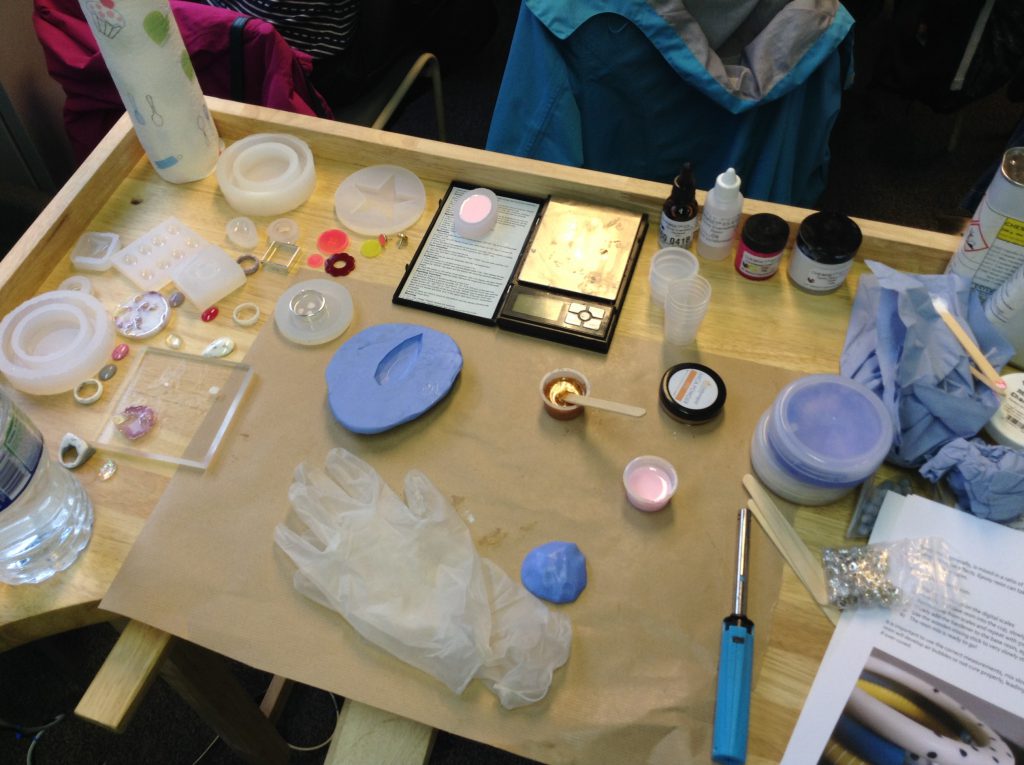 Resin jewellery opens up a wealth of creative opportunities, whether you want to encapsulate tiny trinkets, or create some colourful abstract designs. With this free online jewellery making tutorial, you'll learn how to make resin pendants and rings, as well as how to add findings to your designs.
Ideal for: If you want to get really creative with your jewellery, resin is versatile and lends itself well to light-hearted designs.
Difficulty rating: 2/5
4. How to use beading tools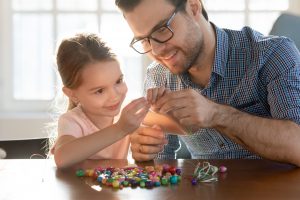 Time to master the art of beading? There are some super handy tools that can help you bring your designs to life. Many of them are also simpler to use than they look. In this guide on how to use beading tools, we talk you through some of the most useful tools to help you progress your beading skills.
Ideal for: This guide is ideal if you already have some experience of basic beading but want to take your skills to the next level and create more refined designs.
Difficulty rating: 1/5
5. How to make silver stacking rings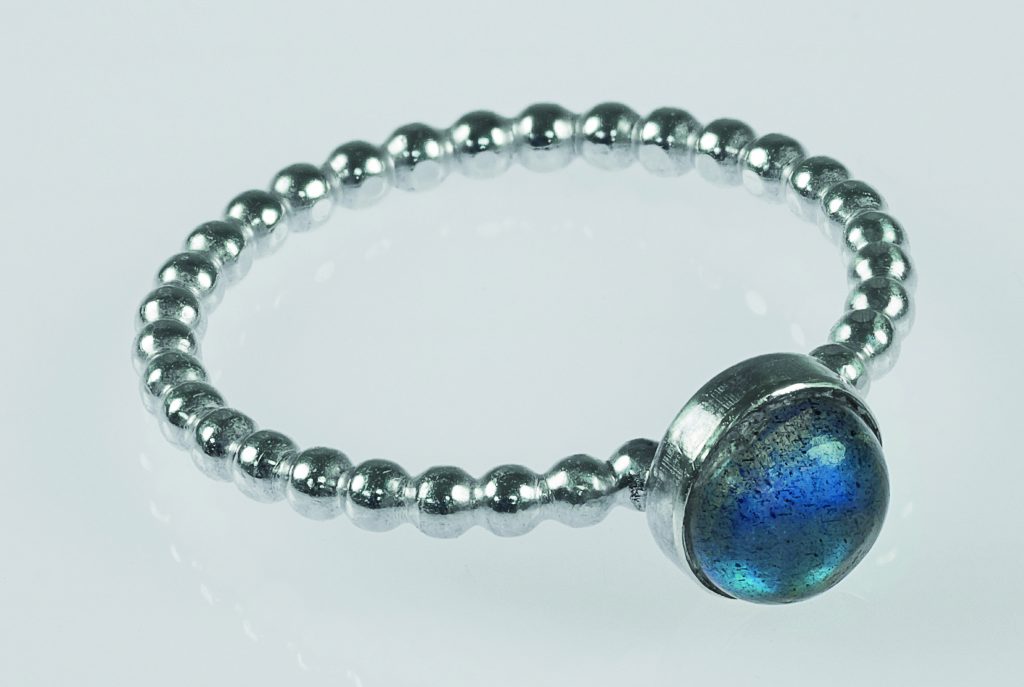 If you like making jewellery that is on-trend, this tutorial on how to make silver stacking rings is for you. In just 14 steps, you'll have a delicate silver ring with a colourful stone set in a bezel cup. Then all you need to do is repeat the same steps as many times as you need to create your full set of stacking rings.
Ideal for: If you have some previous experience with basic silversmithing techniques, as this requires some delicate work.
Difficulty rating: 3/5
6. How to get started with silver soldering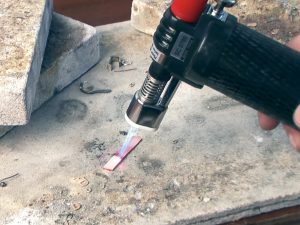 If you're looking to develop your jewellery making skills, soldering is one technique you'll want to master. This free online jewellery making tutorial takes you through how to solder a simple silver band so you can get to grips with this technique. Soldering can be fiddly at first – but stick with it and keep practising. You'll be soldering neat seams before you know it.
Ideal for: If you're new to working with silver or other metals, and want to practise some basic techniques to increase your skills.
Difficulty rating: 2/5
7. Top 5 projects – jewellery making for beginners
Why settle for one project, when you can have five? Learn how to make simple pendants, drop earrings or wire-wrapped bracelets with this series of jewellery making tutorials for beginners. There's even a guide to making a silver locket box if you're looking for a slightly more advanced project to get stuck into.
Ideal for: If you're relatively new to metalworking and wire-working, these projects will help you to hone your skills and learn new techniques.
Difficulty rating: 2/5
Find even more free online jewellery making tutorials
Looking for more jewellery making tutorials online? Explore our beginners' guides to jewellery making.
Want to get started but don't know what to buy? This guide to beginners' jewellery making kits takes you through how to build the right starter kit for you.