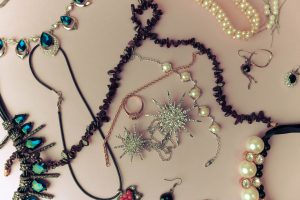 Keeping up with the latest jewellery trends for your customers can be tricky. If you base your jewellery business model on hitting big trends in the industry it pays to plan and stay ahead of the curve.
That's why we've put together some of the current jewellery trends for 2019 so that you're in the loop on what your customers are shopping for:
Top 6 Popular Jewellery Trends 2019
1. Chunky chains
Think industrial-looking chains that really pack a punch. Whether it's choker, princess length or longer, the chunky chain trend is set to be a standout piece for spring/summer 2019.
Ready to put your own stamp on the chunky chain trend to hit the curve before demand ramps up? If you work primarily with precious metal, don't forget to stock up on the grain and casting pieces you'll need to produce your samples in silver or gold. This 2019 jewellery trend is set to be a popular player this summer, already hitting the high street in droves. What's more, we've launched our new products for 2019 that includes brand new tools, findings and inspiration for your next creative piece.
2. Mismatching earrings
Mismatching earrings are one of the latest jewellery trends to hit designer showrooms. Depending on your signature jewellery aesthetic you could keep things simple by producing different yet complimentary shapes for each earring.
Think crescent moon in the right ear lobe. And stars in the right. Or, if you want to take things to a more conceptual level, think about different lengths and shapes that are pulled together by one matching colour or element.
Aligning your earring collection with the latest jewellery trends? Make sure you stock up on dropper wires and earring posts and pins before you pull together your new ideas.
3. Sea shell, sea shells
Inspired by the Californian spirit and an almost home crafted vibe, shells were seen across many a runway for 2019 jewellery trends. Popular pieces were hoops featuring larger shells and strung necklaces with varying shells strewn across the collar bone. So how can you hit the curve with shell designs?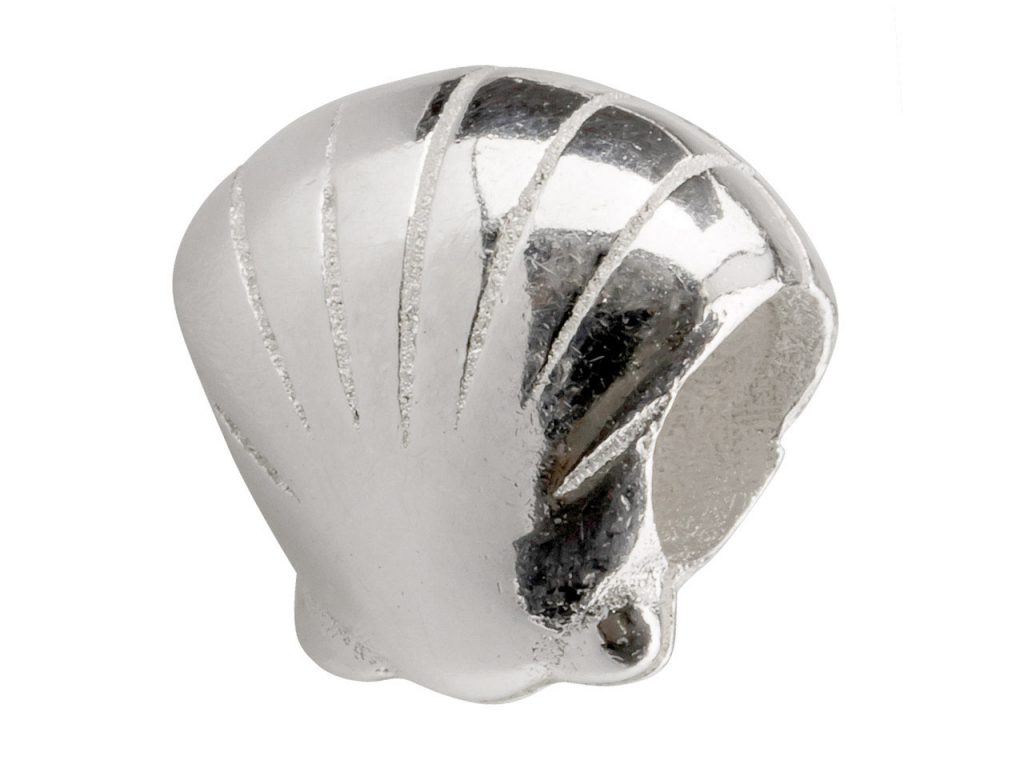 If you're looking to add subtle detailing to a dainty bracelet, our sterling silver charm bead adds a nautical touch to beading projects and other lightweight jewellery pieces. Or, if the shell trend has grabbed your attention and you want to take it further, why not literally put your own stamp on it with our Impressart Shell Design Stamp? Ideal for using on soft metals, mixed media, and even fabrics.
Push this nautical theme even further with the Impressart Anchor Design Stamp, too. Summer jewellery designs with a nautical finish are bound to catch the attention of your customers. The good news is that there's plenty of time for you to source your own shells for use in your upcoming collections ahead of the trend set to hit this summer.
4. Layer upon layer of necklaces
While gold remains a popular choice, we're continuing to see designers produce gold necklace collections with layering in mind. Plain chains made to a high standard sat alongside pendants, medallions, and coin necklaces continue to hit the mark in jewellery trends for 2019. It may be worth spending some time pulling together a set of necklaces that can be bought individually by your customers or as a set. It's a great way to upsell your collections and stay on trend for 2019.
Don't forget to stock up on all the soldering tools and equipment you'll need to produce your layered necklaces. You could also check out our blog "How To Make A Braided Necklace" for further inspiration.
5. Bangles and arm cuffs
Following on from the chunky chain necklace jewellery trend, the latest runways suggest that chunky arm cuffs and bangles are one of the biggest jewellery trends for 2019. Basic bangles embellished with large natural stones took centre stage along with snake-like arm cuffs to complement this year's spring/summer staples. Will you try your hand at taking this trend further in your workshop?
If you're looking to make the chunky bangle a permanent fixture in your latest jewellery collection, it may be worth investing in our bangle making set. With 10 different concave and convex forming dies along with the nylon mallet, you'll be well on your way to accurately forming your bangles and cuffs.
6. Boho feathers
While this boho vibe is prominent among designers and continues to be a source of inspiration for the latest jewellery trends in 2019, it's an opportunity to lend a textured touch to your next jewellery pieces.
We stock a variety of tools and materials with feather designs in mind; from our Impressart Feather Design Stamp and our flexible clay feather mould to our feathered leaf rolling mill. Not only are feather designs intricate and attractive, but their celestial, free-spirited connotations are synonymous with summer trends.
We hope our list of the top 6 jewellery trends for 2019 has provided you with some inspiration to kick start your business plans for this year. Whatever jewellery trends you choose to draw on this year, don't forget to stock up on all the jewellery tools and supplies you'll need at Cooksongold.
Interested in discovering the colour trends for jewellery for 2019? Learn more about what is set to be popular this year in our blog article.