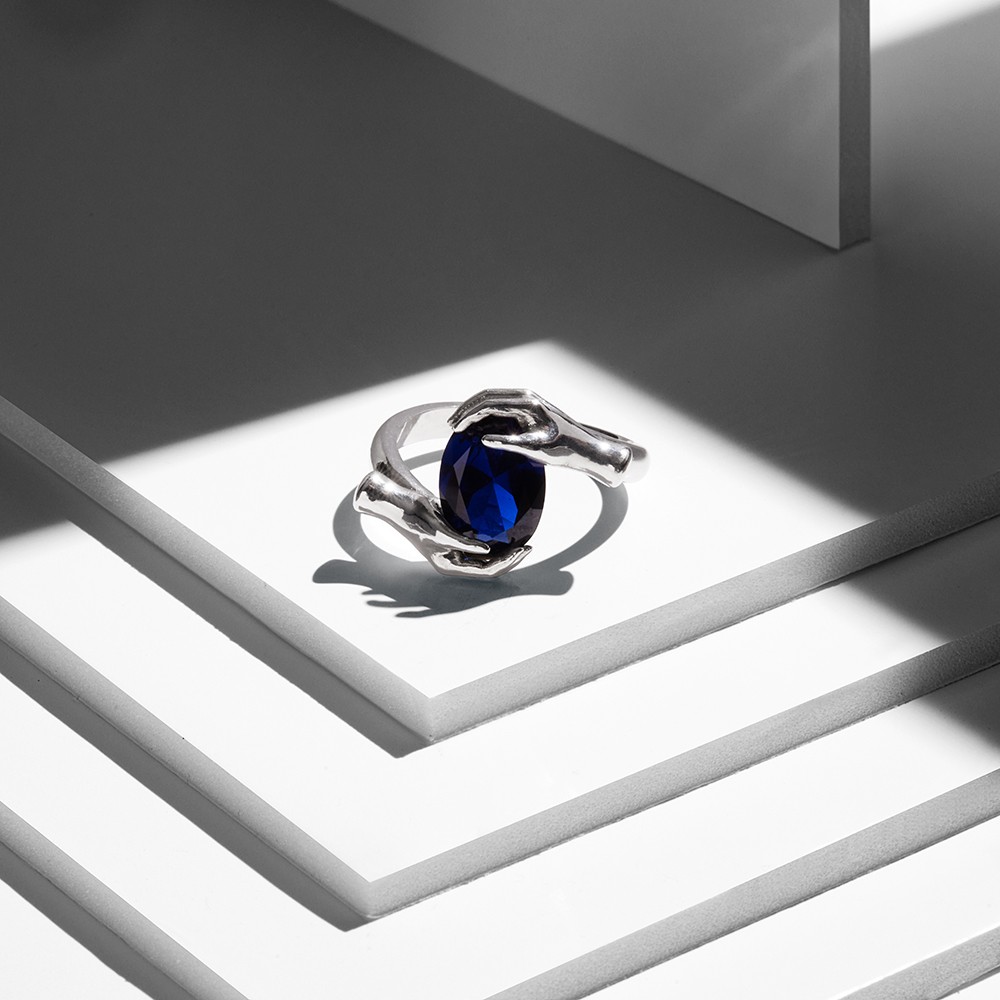 Cooksongold presents the unity ring…
The unity ring tests the bounds of creativity and was the perfect show piece to bring our idea to life using our 3D printing service. With intricate hand details and the delicate nature of the piece holding together a beautiful gemstone this was a great creation from start to finish for a perfect 3D print.
The inspiration for the unity ring:
The ring was inspired by the idea of cohesiveness and individuals being able to both work and come together as a unit. We wanted to represent harmony between people and came up with the idea of two hands co-operating to hold 'something' together. This is shown with the topaz gemstone being held and the ring thus being called the 'unity' ring.
The Material we decided to use:
We wanted a contemporary looking classic piece and envisioned this piece in silver when designing. Silver is a beautiful timeless precious metal that goes well with almost anything. It fit perfectly with the design to be a ring for all.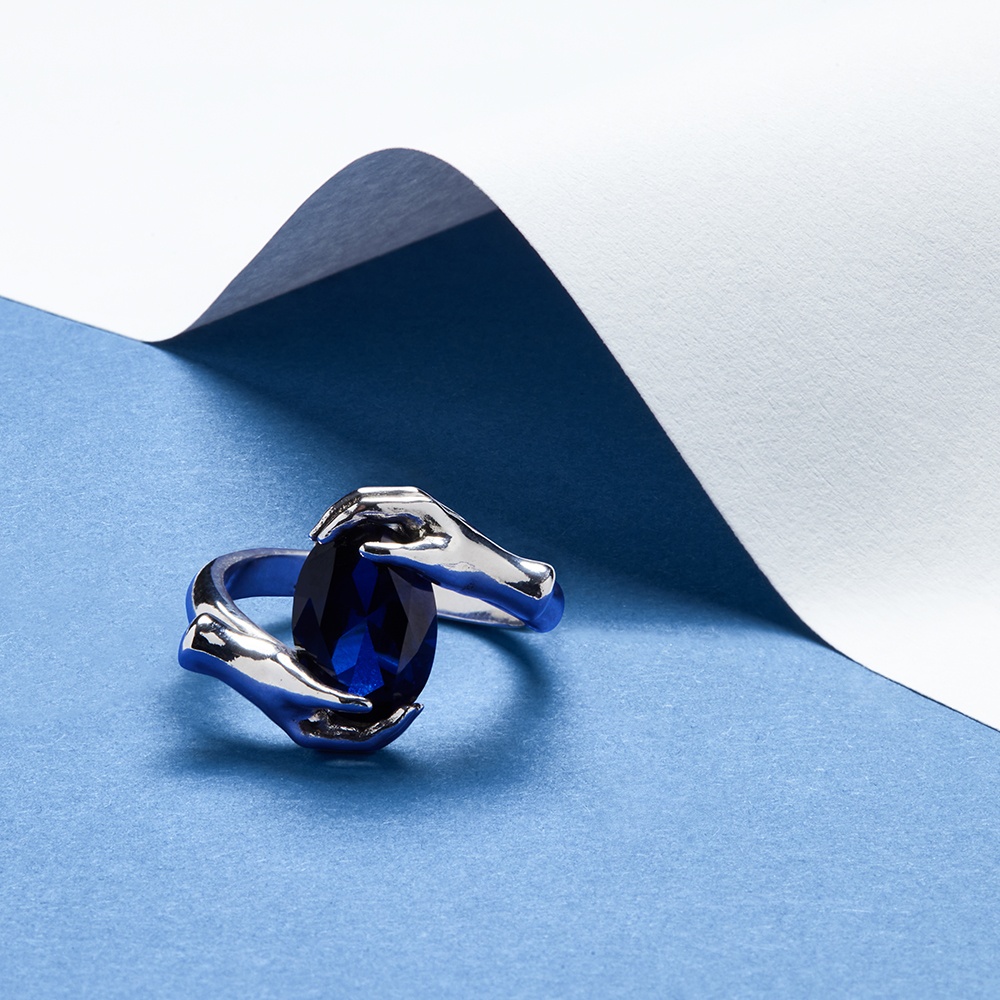 The blue gem:
The intangibility of blue is a key to many of its symbolic meanings. The blue topaz gemstone just seemed to fit perfectly when thinking of connotations of reliability, inspiration, loyalty and trust fitting with the colour blue which is exactly what we want our ring to represent.
Additional comments:
All in all from the detailed thoughts of designing, choosing the colour and material took into consideration what unity meant. We wanted a unique but still wearable showpiece to represent something that mattered to us. At cooksongold we work as a team and maintain unity in all we do which is exactly why the unity ring was created. It was a truly seamless and fun process to design. Having the piece bought to life in just a matter of days.
See our creation process:
Create: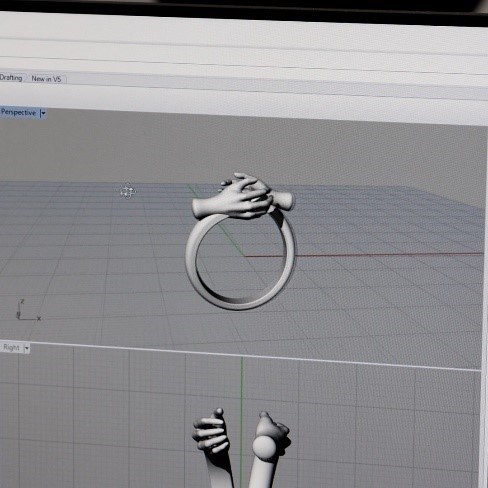 Upload: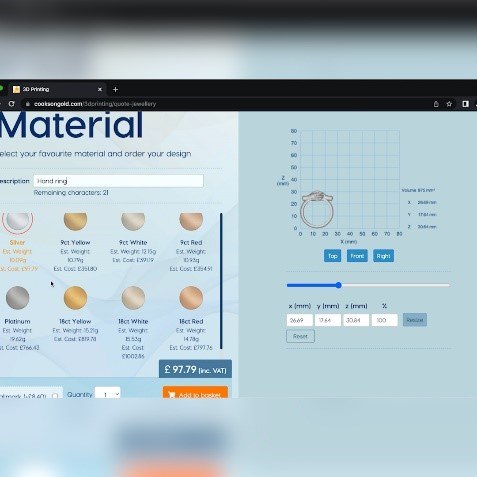 Print: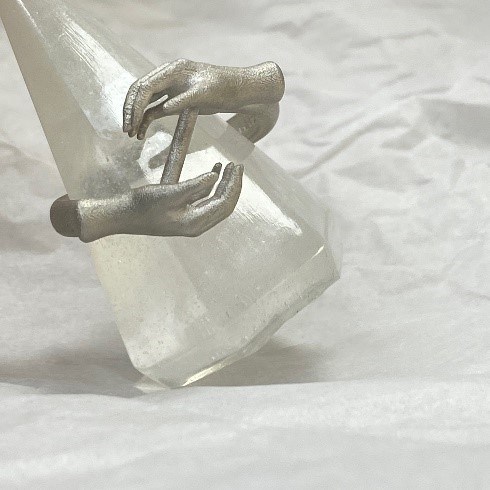 Head over to our 3D printing portal to begin your creative design process today!