3D printing has revolutionised the design world, offering creatives of all stripes the opportunity to unleash their imaginations and produce unique designs with minimal fuss.
But before you can marvel at your 3D-printed memorabilia, you must master 3D design software. However, with a multitude of platforms available, knowing where to begin can be daunting.
With that in mind, we've put together a jargon-free guide to help you find your footing and identify the best 3D design software for beginners and professionals.
If you're eager to streamline your design process, read on.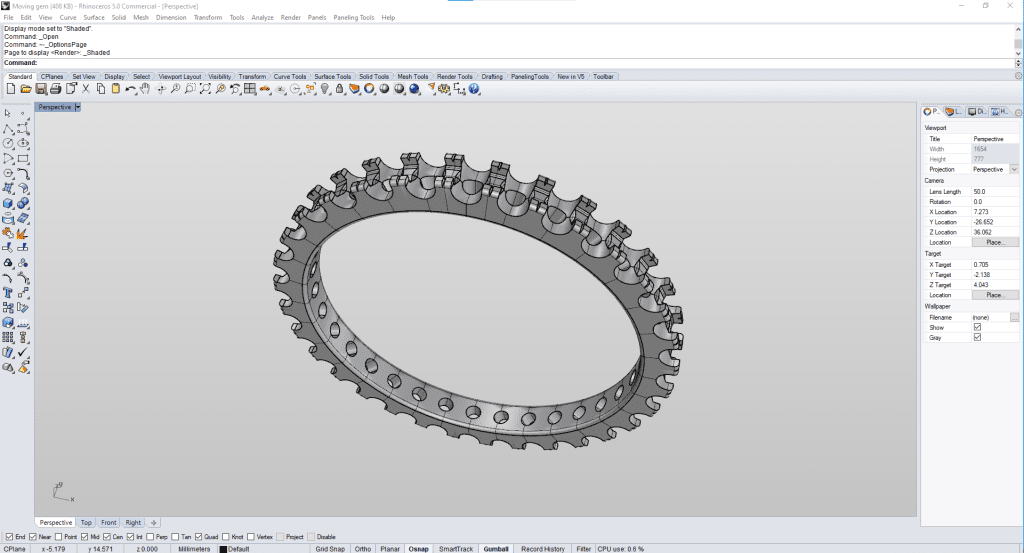 What is the Best 3D Design Software?
An abstract question with a (relatively) simple answer.
Truthfully, the best 3D design software is the one you feel most comfortable with. Every platform has unique strengths and weaknesses (which we'll unpack later) so it's a case of finding the software that suits your needs.
As with any software, one person's dream platform will induce headaches in another. The trick? Find an efficient program that harmonises with your project's requirements, and that you feel confident using.
That may sound like an oversimplification, but, at its core, finding the right 3D design software is an exercise in trial and error until you find what suits you and your work.
Quality 3D prints depend on solid designs. After all, your software can only do what it's programmed to do. As such, designers and engineers tend to rely on a handful of well-known platforms,
Upskilling yourself in 3D design takes time and effort, and the platform you choose will play a pivotal role in your development, so it's important that you're comfortable with the software.
Here are our picks for the best 3D design software – for beginners and professionals alike.
Rhino3D
A popular platform used in a number of industries. Rhino3D is highly customisable, offering a variety of paid ad-ons, allowing you to create ultra-specific items,
We can personally vouch for Rhino3D as it's the platform our in-house designers use to prepare your files for printing.
Check out Rhino 3D's website for pricing and distributors.
Pros
Large community of designers
Wealth of online resources
Popular in a number of industries for CNC and 3D printing
No subscription fees. Reasonable cost.
Cons
A little advanced for beginners
No jewellery-specific tools
Limited history, making it difficult to go back an alter designs
Blender
Blender is a versatile, open-source application that supports 3D modelling, animation and 2D design. You'll find a wealth of resources available online as well as several plugins specifically for jewellery design.
Blender can be a little overwhelming in the early stages, but with a little determination, you'll gain access to a wide range of intuitive features.
Visit their website for further details.
Pros
Free
Plenty of resources available, including add-ons
Multiple use software
Powerful 3D modelling capabilities
Cons
Steep learning curve
Not technically designed for CAD
Plugins required for rendering metal
TinkerCAD
TinkerCAD is an accessible, user-friendly 3D modelling platform, featuring an easy-to-use web browser interface, making it ideal for newcomers to 3D design.
To use, simply create an account and import your 3D design files or take advantage of a bank of pre-existing shapes available on the platform.
Pros
Beginner-friendly in-program tutorials that teach fundamentals
Pre-loaded projects for practice
Option to edit imported designs
Cons
Most available models are pre-made designs, limiting the level of intricacy for models made in-platform
3Design
A dedicated CAD platform that offers efficient (and user-friendly) project management.
3Design streamlines the design process, prioritising ease of use, allowing you to focus on creativity, supported by an intuitive range of features.
3Design CAD is available on iOS, Windows, and Android devices, meaning you can create whenever inspiration strikes you.
Pros
Realistic rendering, inspired by video game graphics technology
Intuitive, user-friendly interface
Saves all the parameters of your design, allowing you to modify at a later date
Range of built-in tools for micro pave or stone creation
Cons
Reliance on a built-in catalogue of components, with no import option
Occasionally rigid
Sketchup
Sketchup is a powerful and intuitive 3D modelling platform that's trusted by designers and engineers from a diverse range of fields including construction, urban planning, and interior design. As you can imagine, it's equipped to handle even the largest projects.
Sketchup features a low learning curve and effortless collaboration (should you need it).
Sketchup features several tiers, including freemium and pro versions, each with unique options. The freemium version (which is entirely online) allows you to start designing immediately and features a range of basic functionality.
If you need access to more advanced tools, we recommend upgrading to one of SketchUp's professional-level tiers, which offer more sophisticated functionality, including the options to import and export 3D design and vector files.
Pros
User-friendly interface
Free option features a range of intuitive tools
Easy entry point to the world of 3D modelling
Cons
Resource-heavy platform that requires a lot of space on your computer
Can be tricky to use on more complex projects
And there you have it, our rundown of the best design software for 3D printing.
Your mileage will vary, so it's important to consider the types of projects you're interested in creating and your preferred work style before committing to a platform.
Our advice? If there's a free version, try it! There's no better way to immerse yourself in a platform than to sign in and begin tinkering. You'll get a feel for the software without parting ways with your money on something that doesn't suit your style.
Stay tuned to The Bench for more 3D-printing advice and inspiration.
---