For anyone not familiar with the term cabochon cut or en cabochon, it refers to a stone which has a smooth, polished convex top and a flat base. It is a simple cut used to display optical effects and colours of opaque and translucent stones, and is often used on softer stones which would fracture if faceting was attempted. The moss agate stone below is a brilliant example of a cabochon cut at its best, as it allows the detail within the stone to be seen so clearly. Any faceting on a stone such as this would mask the detail, thus reducing the value.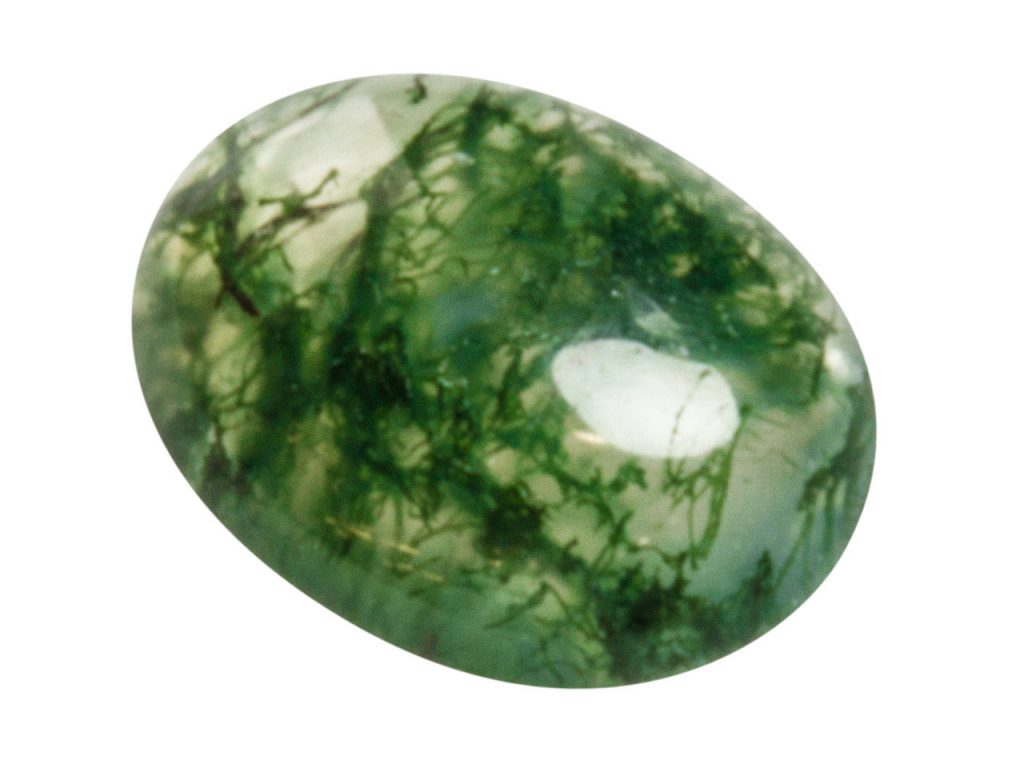 Moss Agate Oval Cabochon Stone (61AG MA86)
The purpose of stone cutting is to enhance the natural qualities of each piece and transform it into a format which best displays these attributes, and cabochon cutting is like a window into a stone which allows the viewer to see details hidden inside. Amber (below) is another great example of a material best displayed when cut into a cabochon style. As an organic material, amber measures only 2.5 on Moh's scale of hardness which means it is largely unsuitable for faceting. That aside, the beauty of amber often lies in the insects and seeds encapsulated within it, which would be impossible to see clearly if cut in any other style.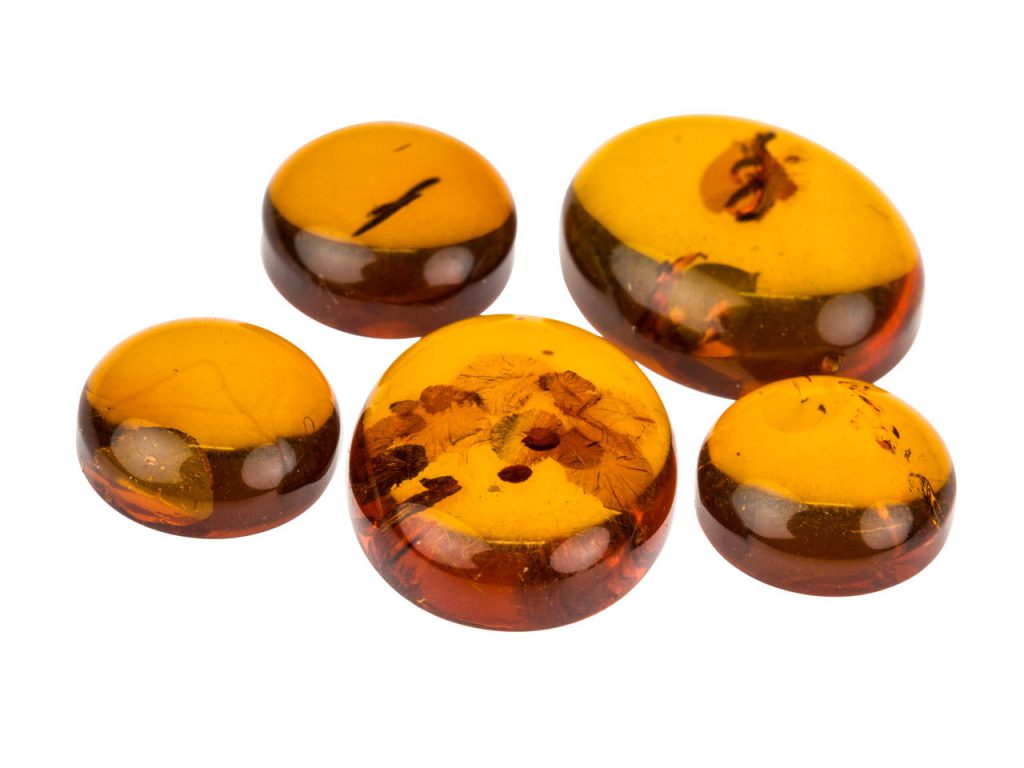 Amber Mixed Cabochon Stones (61AB CS01)
Cabochon cut stones are usually round or oval in shape, but can sometimes be found in more unusual shapes such as square or rectangle. What's more, just as the depth pavilion varies in a faceted stone, so does the height of the dome of a cabochon. Some are so shallow that they are almost a slice, whereas others can be so high they become quite conical. This needs careful consideration when choosing your stones, but more importantly when deciding how to set your stones.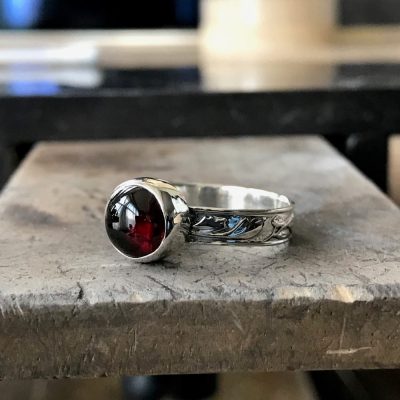 It is possible to claw set a cabochon, but most people tend to use rub-over (or bezel) settings which frame the stone, whilst hiding and protecting the edge of the flat base. The height of a rub-over setting is crucial; if it is too high it will cover too much of the stone, but too low and it won't hold the stone securely – so you have to try to gauge it somewhere between the two. A bezel setting will provide the safest way to set a cabochon stone whilst also adding to the perceived size, as the frame of metal tricks the eye into assuming the stone is larger than it actually is!
Like any frame, a bezel setting can be as plain or as fancy as you like. Setting or gallery strip are both ideal for constructing simple bezels and are less labour intensive than starting from scratch. However if you lack the confidence to make your own or you are short of time, there are plenty of readymade bezel cups like the one below available to get you started. Simply choose your stone, make a note of the size and choose the corresponding setting in the alloy of your choice. Beaded wire also works well as a decorative element to any rub-over setting.
Sterling Silver Oval Bezel Cup (NVJ 530X)
If you select the right stone in the first instance it won't take much to make it look its best; as long as it is secure in position with no movement, it will be safe and protected to be shown off for many years to come.
A wide selection of cabochon cut gemstones are available at Cooksongold, if you would like to use one in an upcoming jewellery making project – click here to explore the full range.