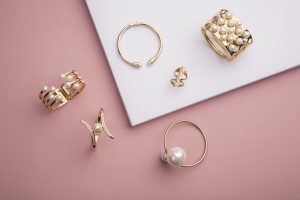 The term 'handmade jewellery' covers an extensive selection of both techniques and materials which can all be used to create beautiful objects to wear and admire. There are really no rules when it comes to style but there are, however, very different skill sets required for each technique.
First and foremost, jewellery can be broken down into two categories; metal and non-metal and within those genres comes a wide range of individual methods each requiring different tools, skills and workshop equipment to produce them. Take a look at the list below which will help to determine which style might be right for you.
Metal
Silver sheet and wire: This is jewellery making in the most conventional sense and involves the cutting, shaping and joining of metal using traditional techniques. Such as hand sawing, hammering, filing and soldering.  These skills take practice and need to be studied and learnt over time to become fully proficient. But there are many short courses, evening classes and workshops available, which will enable quicker access into the craft.  To work effectively with metal you will need a designated work area, a bench surface of some sort, access to good ventilation and water and a good selection of hand tools. Initial set up can be expensive and silver can be quite costly to buy but it is possible to start with a basic set of tools and build up progressively as the need arises. Copper or guilding metal provide a cheaper alternative to silver whilst you are learning. Sharing a work space with another jeweller might be beneficial as it will allow you to pool resources and share experience and know how.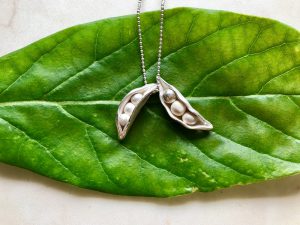 Casting uses molten metal to produce an impression of a shape created using a mould made of rubber. Most people make their own models known as the 'master' and then send this to be cast in the trade. 'Masters' can be made of metal, carved out of wax or created directly from found objects. Once you have your master, a rubber mould will be made which will allow your design to be reproduced time and time again. Once you have your cast pieces, they will need to be finished using the usual filing, sanding and polishing techniques, so basic hand tools and a designated working area will be required to complete the process.
Enamelling is the fusing of powdered glass onto metal using extremely high temperatures provided by a kiln. It is an extremely specialist technique that requires considerable skill and knowledge as well as a very specific set of tools and equipment. To attempt traditional enamelling you will need a designated working area, a selection of basic hand tools and a special kiln capable of reaching temperatures of above 1000°C.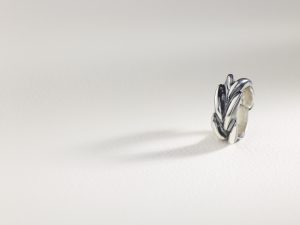 Precious metal clay is a fully mouldable material which can be used to produce real metal objects using only your hands and a few basic tools. Tiny metal particles are suspended in an organic binding material which is dried out and burnt away using either a handheld torch or a kiln leaving only solid metal which can then be polished or burnished to finish. Initial set up costs are low as you can use many household items to shape and texture the clay such as knives, cookie cutters and pencils etc. You only need a small working area to get started which could be a kitchen table or even a lap tray and the torch required for sintering can be purchased for under £30. Precious metal clay is ideal if you are new to metal jewellery making and want to dip your toe in the water without the initial training or expensive outlay.
Look out for part 2 of finding the right jewellery making style, when we will explore some of the other materials and techniques used for jewellery making today.
Written by Joanna Varney
Joanna has worked in and around the jewellery industry for well over 20 years. She has designed and created her own pieces as a designer maker, as well as working in jewellery retail on a much larger scale, producing designs and NPD for some of the UK's largest high street retailers