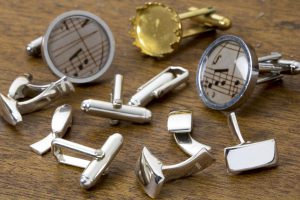 New to jewellery making? It can be pretty overwhelming getting to know all the ins and outs of everything, especially when it comes to jewellery findings. You might be wondering "what are jewellery findings?" and "what exactly do they do?".
We're here to help with our jewellery findings guide. We've picked out some of the most popular findings that you're likely to need on your jewellery making journey, talking you through what they are and what they do.
What are findings in jewellery making used for?
First up, what are jewellery findings? They are the small parts that make up a piece of jewellery – the building blocks to jewellery making. You may not have noticed them until now. They're the extras like clasps, links and rings, that help to bring your pieces together. Jewellery findings are available in a range of different alloys, sizes and styles – so there's something out there to suit every design.
But what are some of the most common jewellery findings? And what do they do exactly? As a beginner, you won't need to worry about every type of earring, bracelet or necklace finding – so use our jewellery findings guide to help get to know the most common findings, below.
The different kinds of findings for jewellery making
And that's our jewellery findings guide – complete with the most essential items you'll need to start up your jewellery making career or hobby.
Discover a range of jewellery findings at Cooksongold
At Cooksongold, we're a one-stop shop for any jewellery maker, providing some of the best of the best in jewellery making tools, bullion and our extensive range of jewellery findings. We ensure we provide quality every step of the way, throughout each component of your jewellery making project. Browse our selection of earring, bracelet and necklace findings for jewellery making online today, and pick up everything you need to help get you started.