As you polish a piece of jewellery using a pendant motor or polishing motor, dust and particles are created and these are released into the air – creating a potential health problem. You will also end up with a messy workshop. In this blog I'm looking at the ways that this can be reduced. There are lots of products to help, and these come with full instructions – but if you're a beginner to jewellery making and silversmithing how do you know where to start?
PPE – Personal Protection Equipment – This is the basic stuff that will protect you as you make and polish your jewellery.
A good apron will keep dust from your clothes, would you want your polishing compound on your lunch?
Safety glasses are useful for all sorts of jewellery making, polishing included. I've lost count of the number of times a small piece of jewellery has pinged its way off my bench as I polish. Those safety glasses are there to protect your eyes.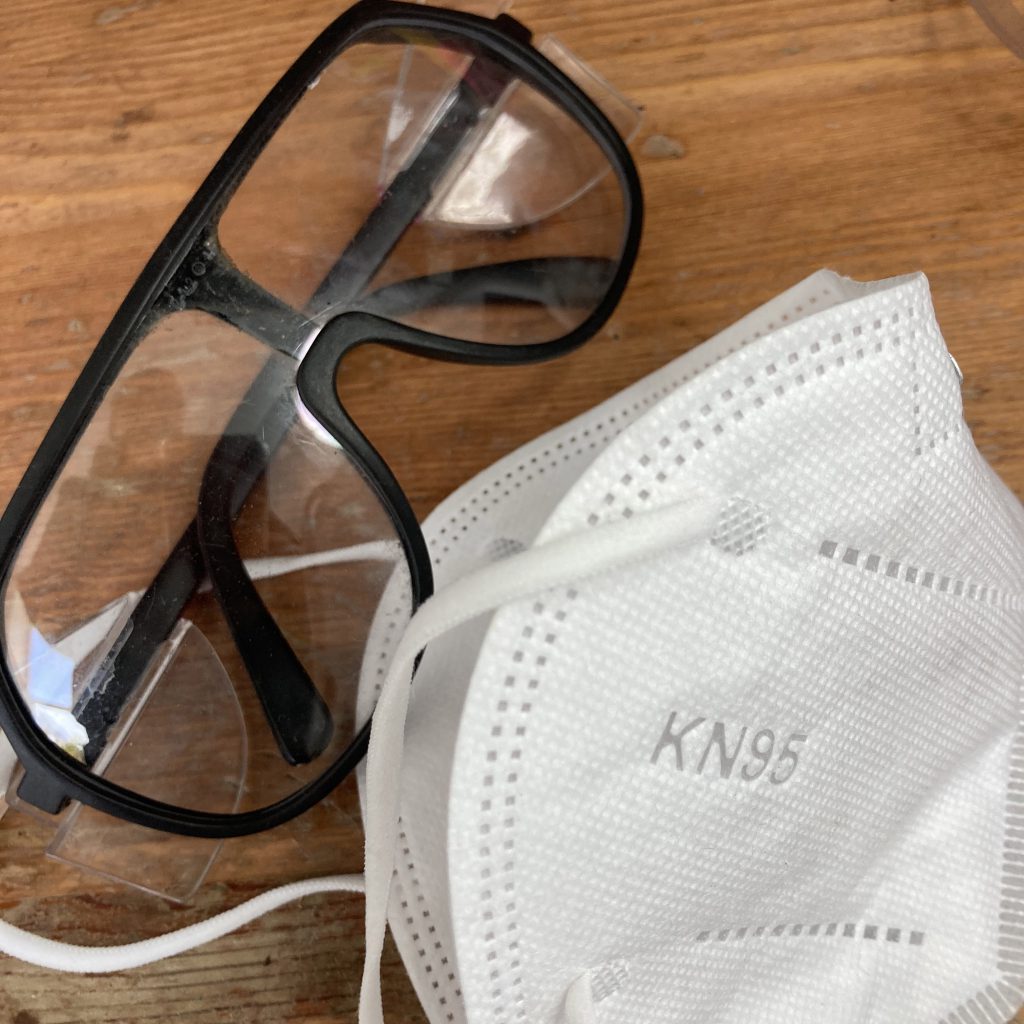 Dust masks not only keep those dust particles out of your lungs, but they also keep your face clean as you polish. You can buy disposable ones which are good for occasional use. If you start to produce jewellery on bigger scale, or feel you need maximum protection, you can also buy respirator masks which you can re-use and replace the filters.
Finger protectors are useful when polishing. Jewellery gets hot as you polish, so these are designed to stop this happening. They also keep your fingers clean. DO NOT WEAR GLOVES to polish. If the glove gets caught it could cause a nasty injury.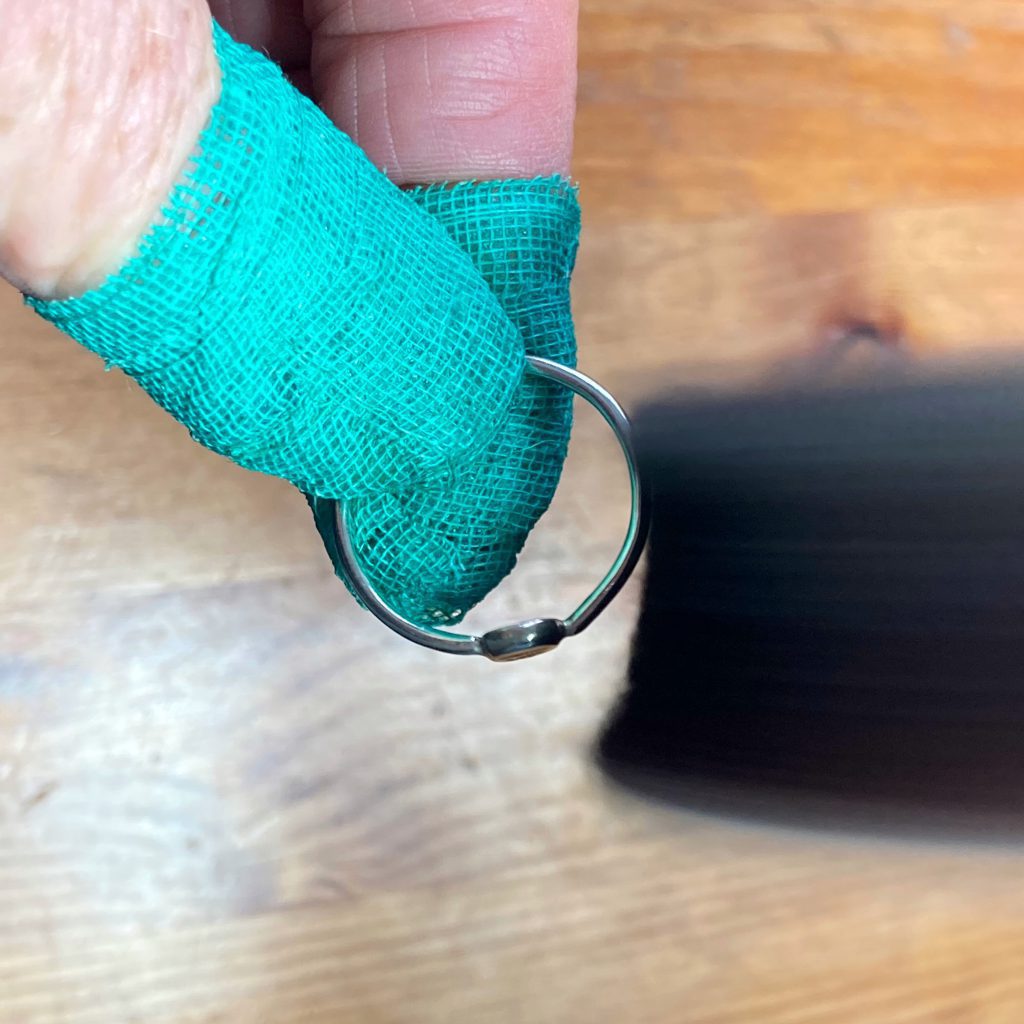 Using a Polishing Motor
My old polishing motor is brilliant for getting a good polish on my jewellery and silversmithing pieces, but the amount of dust it produces in just a short while is unbelievable. Without a dust hood and extraction this goes everywhere!
Dust hoods for polishing motors
If you are just starting jewellery making, and only need to use your polishing motor occasionally, then a dust hood will catch a lot of the dust for you. They are designed so you can easily vacuum or clean it out when you've finished. This is cheaper than investing in an extraction system. The dust hood will also catch your jewellery if its flung of the polisher – do remember to switch the motor off before you fish out your piece of jewellery from the dusty pile at the back of the dust hood!
Some dust hoods are designed so you can attach a vacuum cleaner to the back. This will give you extraction and is a popular solution for home jewellers.
If you decide to invest in a polishing motor with a built in in extractor there is a range available in different sizes and prices. Have a good look at what's available and best fits in with your jewellery making needs and budget.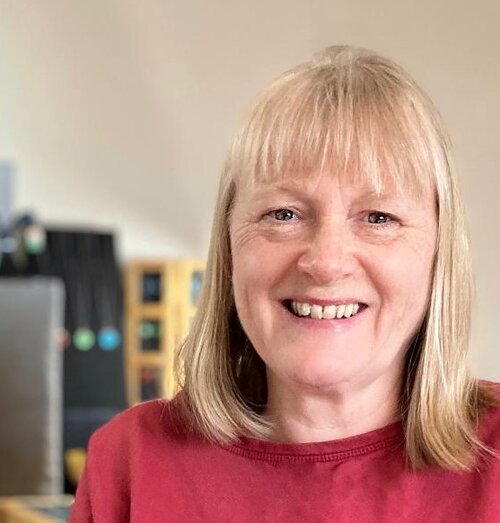 Written by
Christine Pearson
I make one off commissions in gold and silver, Jewellery in Enamelled Silver and Copper. I design and make individual jewellery which I sell at Art and Craft events and in my Etsy shop.