Polishing and the tools for polishing are a bit like your favourite pair of jeans, you tend to wear them as much as you can and sometimes even buy the same pair.
This is very much the case for polishing tools, after trying different materials and tools, in the end you stick with the same tools and materials for years, which never let you down (Unlike those jeans!) Here is an insight into the best tools and materials to start polishing your jewellery.
1. Dremel/Pendant Motor
If you don't have the budget to buy a large bench polisher, then a Dremel or pendant motor is the tool for you. Dremels or pendant motors are a highly versatile tool as they can be used for polishing, engraving or texturing your silver and even stone setting. This tool will not only give you the best start to polishing your jewellery but also let you experiment in other areas.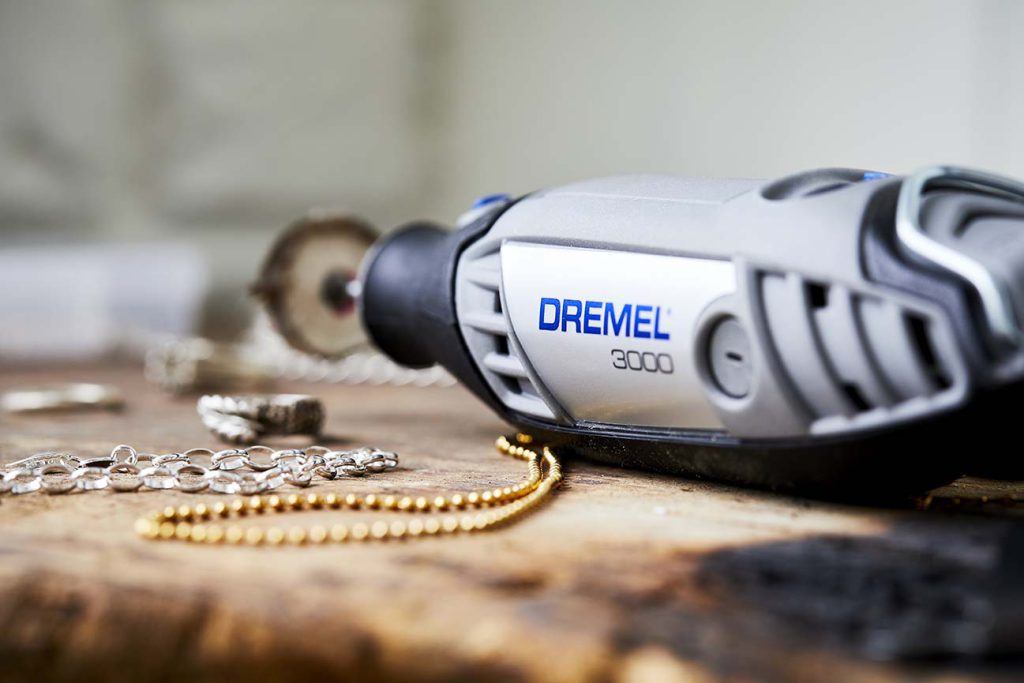 2. Rubber Burrs
Rubber burrs are an unexpected game changer for polishing jewellery. You can use a medium rubber burr for quickly softening sharp edges or an extra fine rubber burr to go over the surface of a piece to help get rid of any scratches. (Think of them as burrs of emery paper which you can use with a Dremel/pendant motor).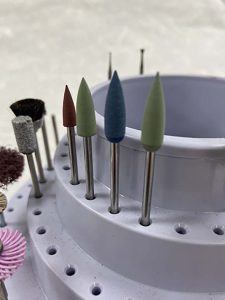 3. Emery Paper
Emery paper is a great tool for jewellers and is often used for the first stage of polishing. Working from Grade 500, 1200 and then 2000 creates a scratch free surface, simply rub your piece onto the emery paper with some pressure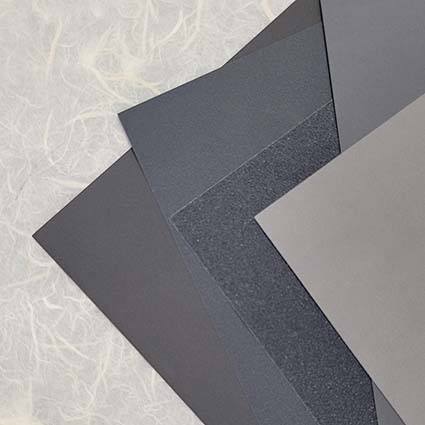 4. Mop Heads
Mop heads can be multifunctional, both polishing your pieces and saving you extra work later in the process. For example a Calico mop head is great for giving a perfect polish but is also the best mop head to use to quickly get rid of stubborn fire scale and if paired with a leather mop head any light scratches left on the piece will buff out really well all while keeping the shine!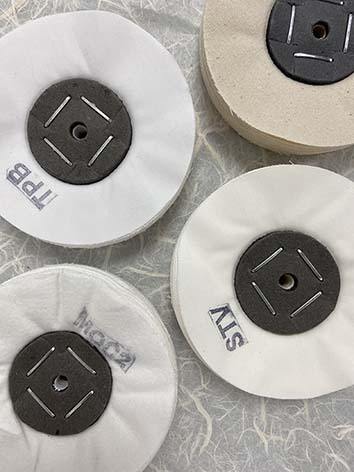 5. Rouges
Rouges can be your best friend and enemy at the same time, for example Luxi Red Rouge makes for a messy work space but can be forgiven as the shine it gives the silver is perfection. However, Luxi Blueis much better at getting rid of fire scale, much cleaner and also lasts much longer, also very little dust is produced and pieces polish a lot quicker with Luxi Blue.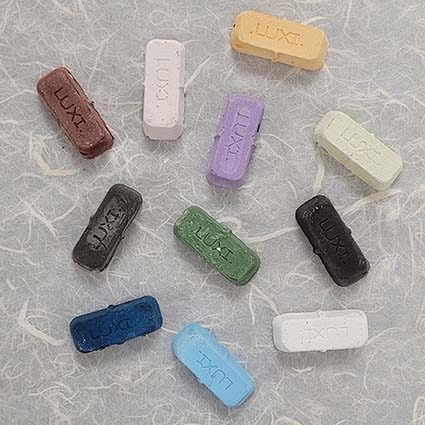 6. Polish Cloths
The final stage of polishing comes when you buff up your pieces and see it come to life in the polish cloth. Two separate cloths are ideal- the first plain cloth to get rid of any excess rouge and a second polishing cloth to use before the pieces go into their box for one last buff.
Hopefully you found out about some tools and materials which could help you on your polishing journey!
Written by
Pop Up Jewellery
Our jewellery is heavily inspired by the Art Deco time period and a focus on geometric shapes and is also individually handmade in sterling silver from every solder join to that last polish you can know your jewellery was made specifically for you!