Monday, July 23rd, 2012
Gillian Salisbury, Odonata Studios, focuses on being a beginner in the field of amateur jewellery making. She speaks about her passion for creativity and her jewellery making journey so far. 
I've always been one for keeping my hands busy creating pretty things for the home, the kids or myself and I started making jewellery about 3 or 4 years ago after my 2nd child had left for university. I had more time on my hands and found myself looking at some of my beaded jewellery and thinking they needed re-stringing or re-wiring. Stringing wasn't a problem. Who can't put a thread or bit of elastic through a large holed bead? But I struggled a bit with knotting the elastic. It has a nasty habit of unknotting itself as you slip the finished bracelet over your wrist sending the beadwork scattering over the floor. A search on-line for knotting techniques gave me the solution (it's a simple granny knot combined with a double twist granny knot on top) as well as a drop of clear nail varnish to set it firmly.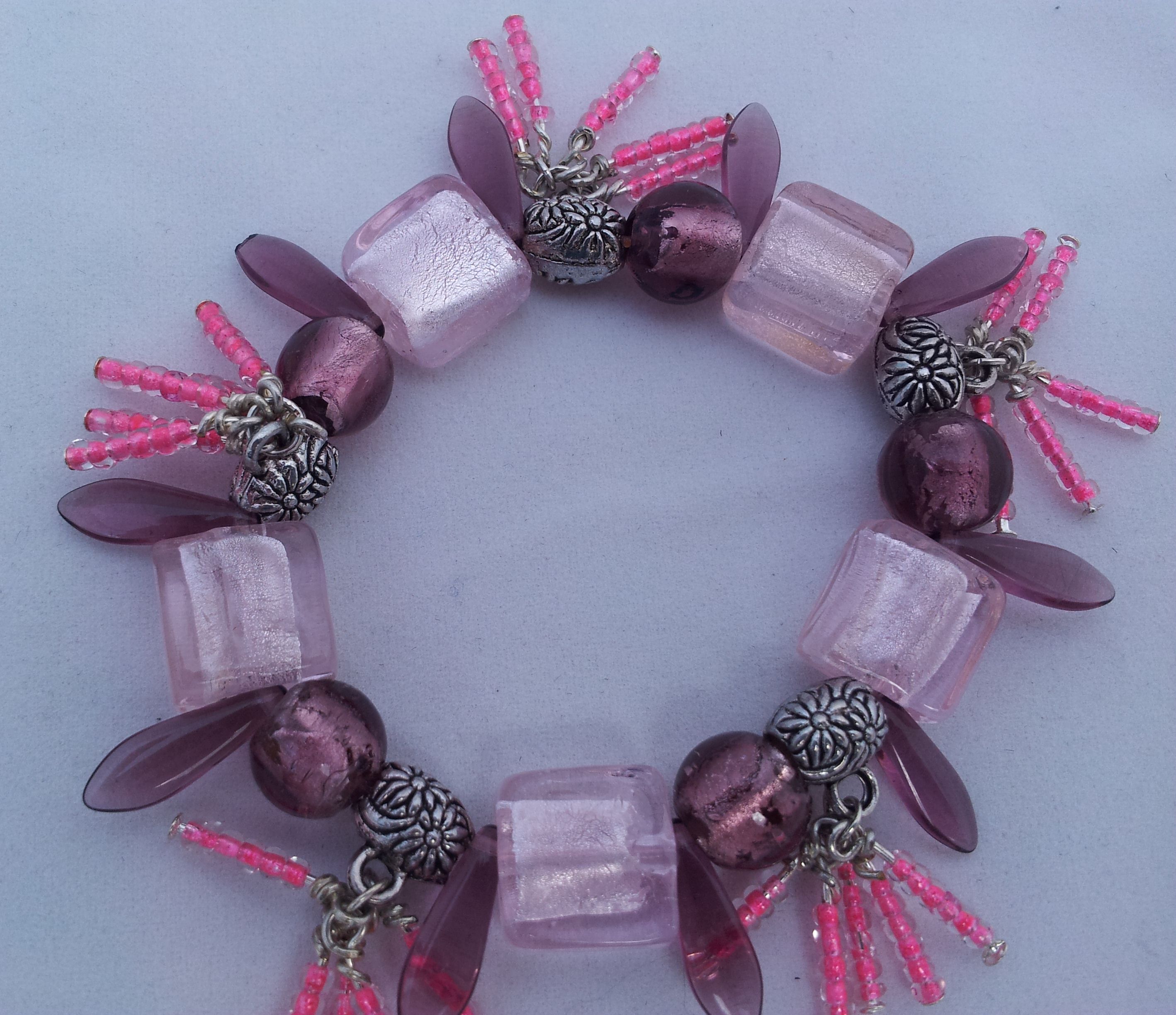 What got me well and truly hooked on the jewellery making was working with metal. I invested in a couple of pairs of little pliers for twisting and closing the jumprings and headpins and I'd spend hours trawling the internet for findings and beading accessories. I started combining my love for pretty beads with headpins to make charms, adding jumprings and chains and unusual clasps to become bracelets and necklaces. I was flattered and thrilled when friends and colleagues wanted to know where I'd bought them. Were they mad? Could they not see they were hand made at home? By me? Apparently not.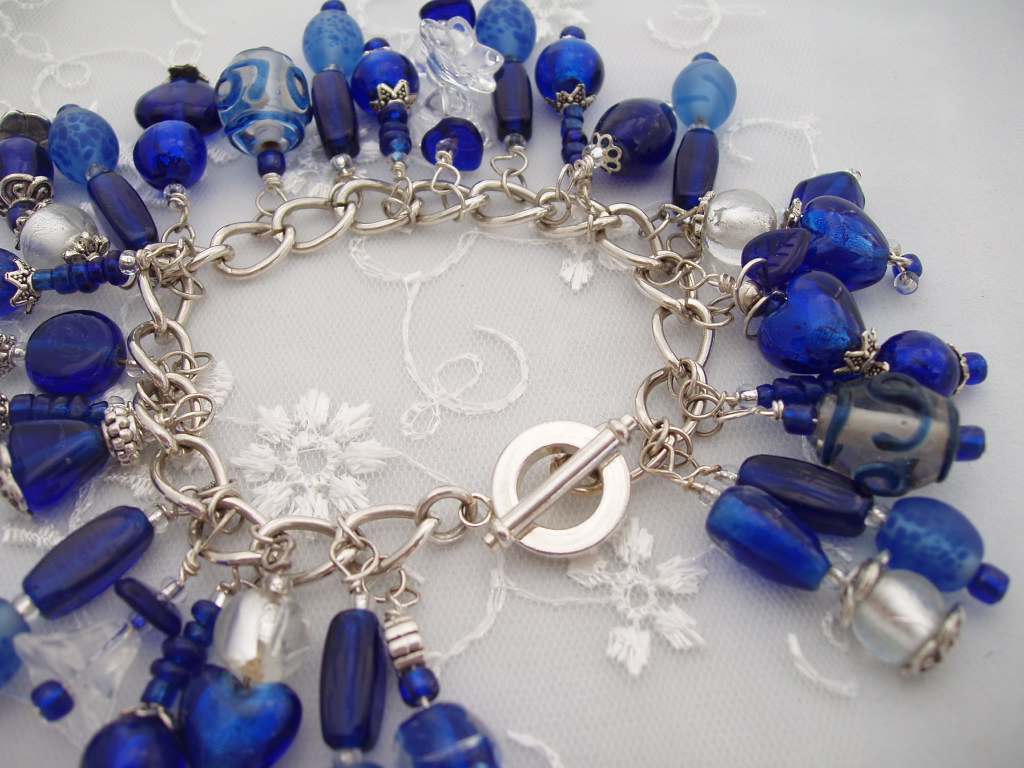 Requests started coming in for bracelets in various colour schemes and then I was asked to set up a stall at a local craft fair which turned out to be a HUGE boost to my confidence. Discovering that someone is happy to give you their hard earned money in exchange for something you made yourself is exciting and encouraging. It spurred me on.
I wanted to go further and start making the real stuff!
I knew people from a jewellery making forum who worked with silver and copper to make rings, pendants, brooches and more and I had gathered that it was actually possible to take evening classes in silversmithing! I was amazed to discover that jewellery making wasn't a skill reserved exclusively for jewellery makers. Perhaps I'd assumed they came into the world all fully trained and skilled or that it was something which one needed to be trained in straight from school following an education in The Arts.
For just under £100 I enrolled at a local college in Silversmithing for Beginners. It was an eight week course and I LOVED it. The class was held in a huge workshop with 20 workbenches each with it's own gas torch and loads of tools. I was in heaven and couldn't believe I was going to get my hands on a gas torch and melt things. What a thrill. I had 2 great tutors who took my fellow students and me through the basics of working with metal. We were shown how to cut it properly, how to solder it together and how to form it and bend it.
Our first project was to cut a shape from a small square sheet or "blank" and solder it to an uncut blank before filling in the hollow shape with enamel. We could do what we liked with this, drill it to make a pendant, keyring or similar. I chose to leave mine undrilled and framed it. My VERY first piece.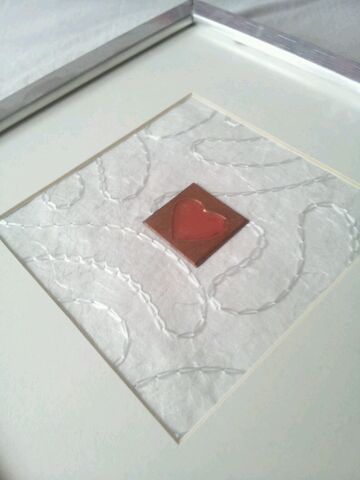 We went on to make a simple ring so combined the techniques of cutting, texturing, soldering and shaping.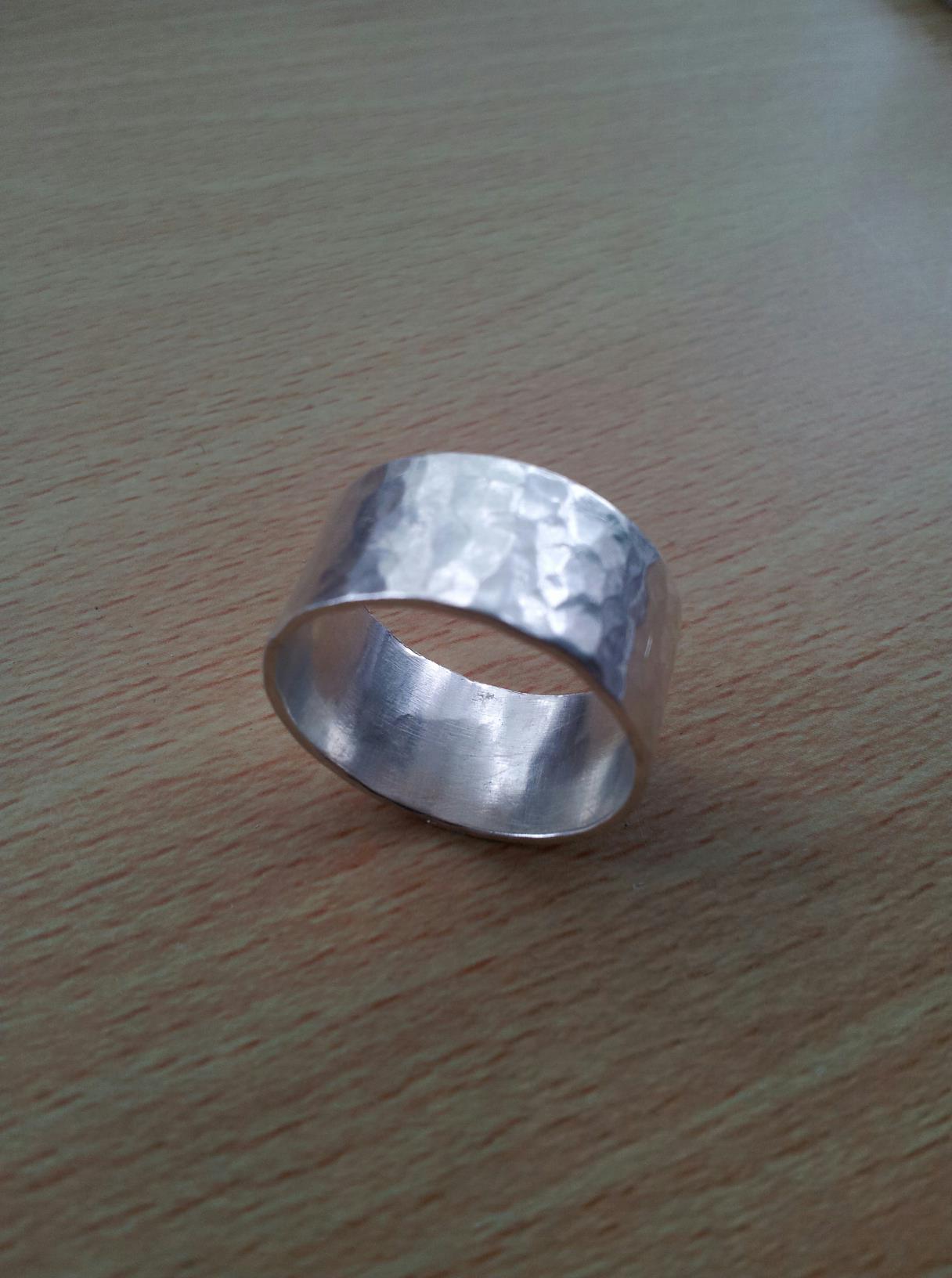 Our third project was personal choice and I chose to make a pair of lily flowered earrings complete with dangling stamens. They're not perfect. I still have a long way to go but I was enjoying every minute of the learning.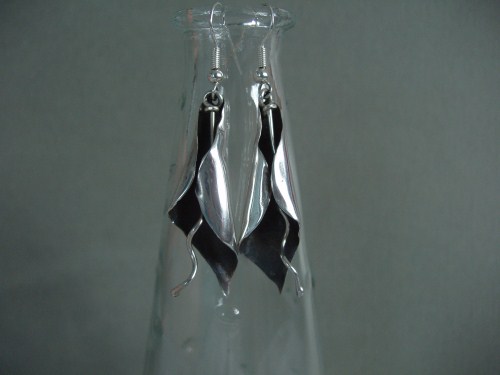 I went on to take the second course a few months later: Intermediate Silversmithing.
I have to say this was not a successful class. It was run by a jewellery artist who would hand out printed worksheets then tell us to make what we wanted and ask her for help if we needed it. Then she would sit at a torch and work on pieces for her own portfolio. I wanted to learn how to bezel-set a cabochon stone into a ring and would ask her for help. "How do I attach the cup to the ring?"  How do I set the stone into the cup?" "How can I make this look smooth?" but I always got the answer "I don't really know". Jaw droppingly unhelpful. I would run home after class, jump on-line and set the questions to my forum friends who all had the right answers. Then I'd wait a week to get back into class to try out their tips and advice to complete that unit. It was all very time-consuming and frustrating.
I'd recommend getting good training in a good class and I have discovered that the best way to find them is in the jewellery making forums. They are populated by the most helpful and friendly people who, when asked the question, "Where can I get good training in my area" will probably be able to answer from experience as there's bound to be someone from your area in there.
Despite the bad experience I continue learning and have made a couple of forged rings following a tutorial and when I feel more confident I will start making my own freestyle designs. I continue working with wire and beads while I gather a collection of tools; I have a couple of hammers and a saw, files, emery papers, and a torch and solders, and now have my very own disk cutters and a doming set with which to make my own bead caps.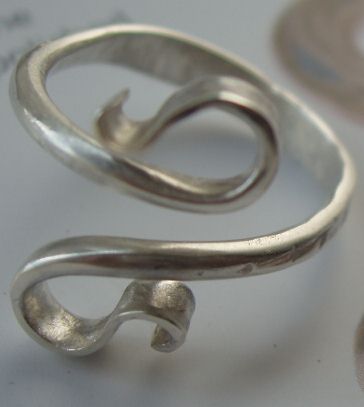 For me this has all been a very slow process, and let's face it…I'm never going to rock the jewellery world with my work, but it has been and still is the most enjoyable and stimulating hobby/interest I have had.
Take a look at Gillian's pieces on her Odonata Studios Facebook Page by clicking here