In this guide to hand engraving jewellery, you'll learn more about the hand engraving tools available for jewellers as well as the more advanced mechanical engraving tools that can be used to create a professional finish. You'll also get to grips with the history of jewellery engraving and some tips to help you learn how to engrave metal by hand.
What is jewellery engraving?
The term engraving can be defined in one of two ways:
An engraving is a picture or design that has been cut into a surface.
An engraving is a picture that has been printed from a plate on which designs have been cut.
The History of Jewellery Engraving
The history of engraving can be traced as far back as Roman times, and is a technique which requires a great deal of skill and patience. Traditionally, engraving was used to create images on metal plates or wooden blocks which were then used for printing. However, it is also a form of decoration for metal objects and jewellery which can be used to provide texture, imagery and most commonly lettering to pieces which would otherwise be plain.
Which jewellery engraving technique should I use?
With two different engraving techniques comes the need for different sets of tools. But what's the right technique to use and what's the best engraver for jewellery? Read on to find out more about how to engrave metal by hand…
What is hand engraving?
Hand engraving is carried out using shaped steel cutters with a sharpened edge which are mounted into a wooden handle. The cutters themselves are supplied in extra-long lengths, so that they can be cut down to suit the person using them. The 'tang' (pointed handle end) is not as hard as the jewellery engraving tool itself, and is intended to be snapped off to create the ideal length. This rough end should be ground down and inserted into a wooden handle ready for use during hand engraving.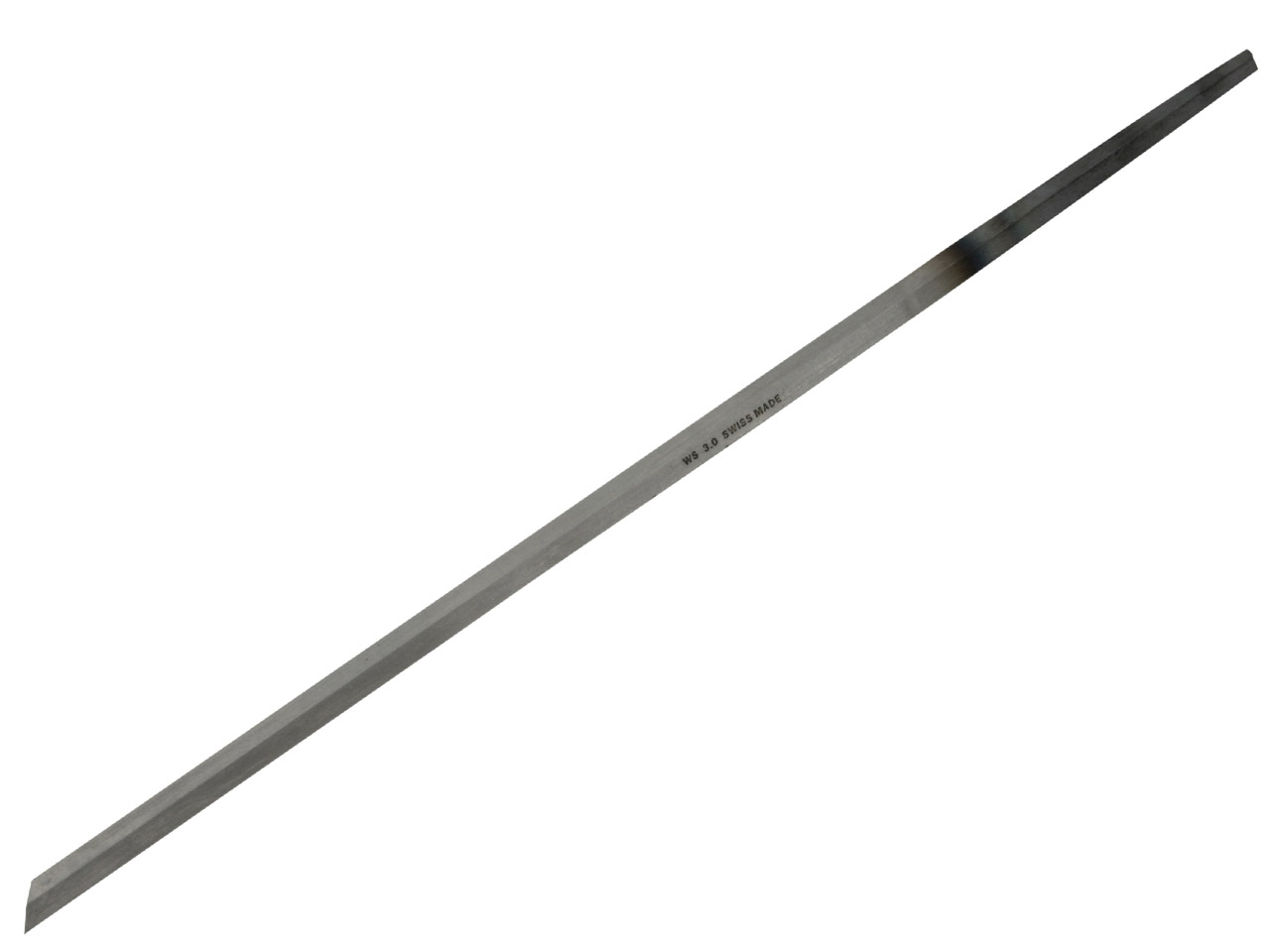 Square Graver
How to engrave at home using hand engraving tools
Jewellery engraving designs can be drawn directly onto metal or transferred using a variety of methods. As you start to trace your first line, your hand engraving tool should be pushed down and forward with even pressure. The process is repeated until the required depth of each cut is reached.
Your hand engraving tools should be held at an angle which is neither too deep nor too shallow, but, only experience and practice will help you when learning how to engrave metal by hand. You'll find that there is a variety of tools available for jewellery engraving. For beginners, it's best to use more basic jewellery tools for example, a v-shaped graver or knife graver.
Different types of hand engraving tools
Here's some of the steel hand engraving tools you can use:
Scraper – used to scrape away the metal surface to clean it.
Spit stick – used to cut fluid lines.
Scorper – used to cut and carve larger areas of metal away. Available in a range of different profiles: flat, round edge, oval, onglette, etc. each producing a shaped cut.
Graver – used to cut lines that swell or shrink in metal depending on the angle used. Used in stone setting and jewellery engraving and available in a range of differently shaped profiles: knife, chisel, square, diamond, flat edge, round edge, oval etc.
What are mechanical jewellery engraving tools?
If hand engraving tools aren't for you, try mechanised options. Steel burrs can be utilised in a rotary drill, pendant motor or micro-motor to achieve fine detail on flat surfaces. They're particularly good for glass engraving and softer metals such as gold and silver. Take a look at our guide to burrs to learn how to use different types of burrs, and more.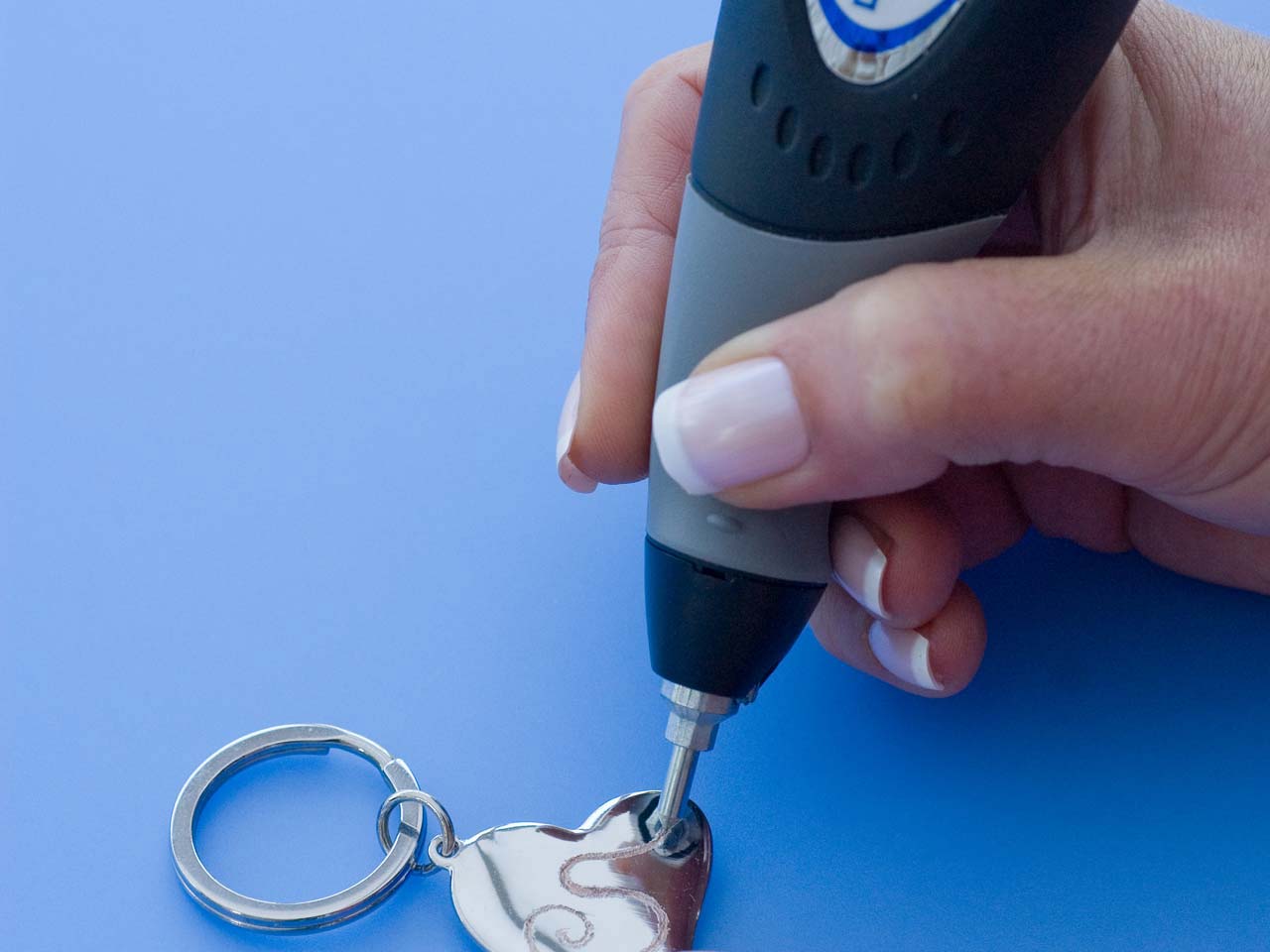 Jewellery Engraving with the Dremel Engraver
Professional Engraving Machines
For more advanced, professional engraving machines, a Dremel Engraver works as an alternative on a budget. For businesses that are looking for an investment piece, the Magic Engraving Machines is ideal. These sorts of professional engraving machines are run from software that's capable of reproducing an amazing array of imagery, even photographs like one below, thus taking the place of the craftsman but providing complete versatility.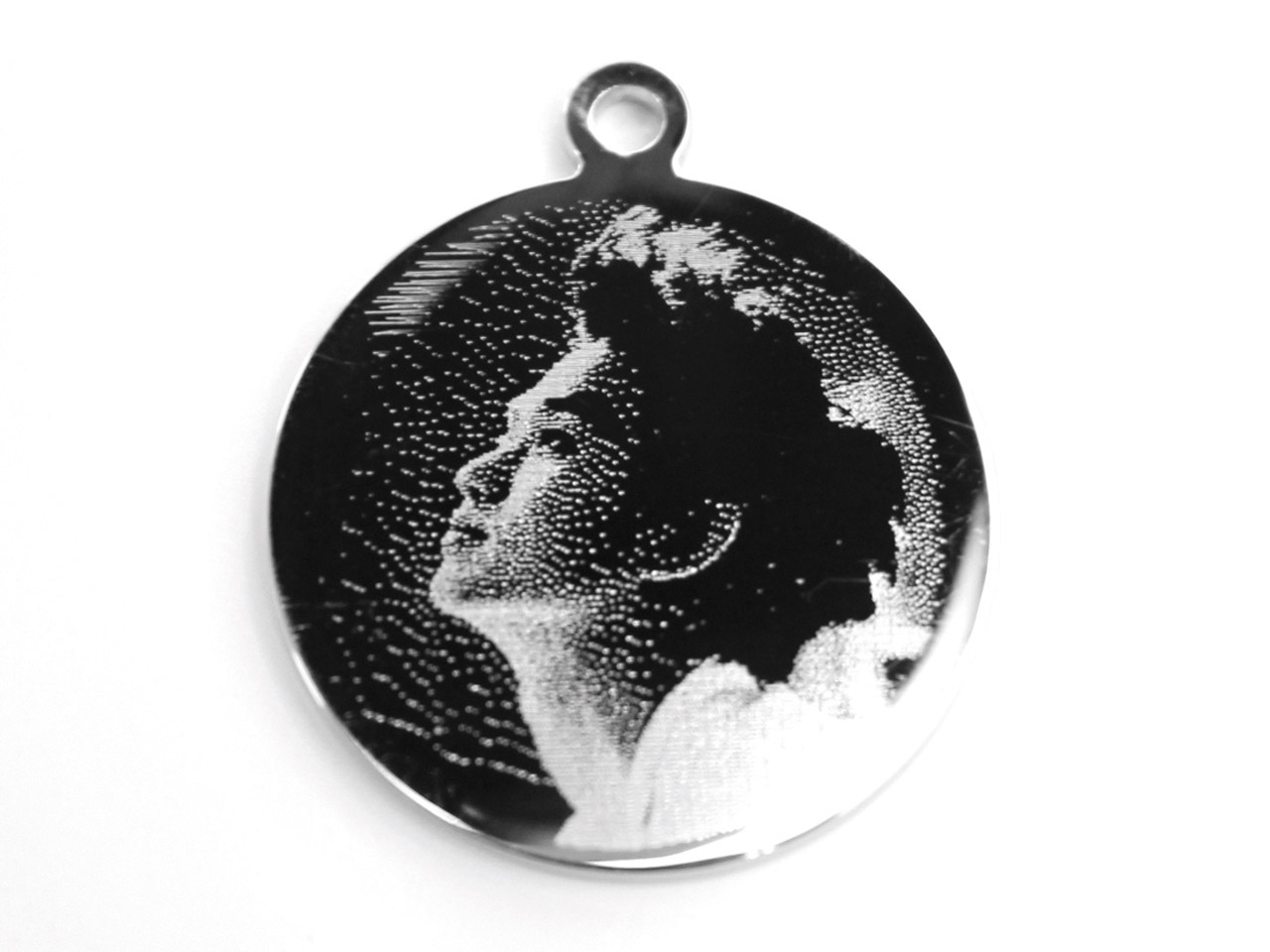 Engraving Made Using The Magic Engraving Machine
Ready to start creating your own engraved jewellery designs? At Cooksongold we have everything you need for precise engraving, which can be used to add unique and intricate engravings to your jewellery making projects. Shop online and browse our range of hand and electric engraving tools today.