Rose gold has enjoyed a phenomenal increase in popularity over the past few years. It has gone from rather an unfashionable colour choice (more popular in Italy and other European countries) to a classic in both accessories and home interiors, and shows no signs of disappearing any time soon. Here, we'll answer the big questions: what is rose gold and what makes it so popular?
So what is rose gold?
Rose gold or red/pink gold is a gold alloy similar to white gold or yellow gold, meaning that it is made up of a series of additional ingredients as well as pure gold. It is the specific combination of those ingredients which determines the gold alloy produced and will affect not only the carat but also the colour. Recipes vary from one bullion producer to another, and most are quite closely guarded secrets but generally speaking, 9ct gold alloys can approximately be broken down into the following base ingredients: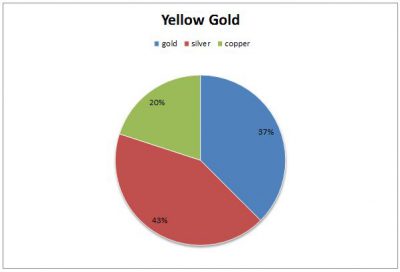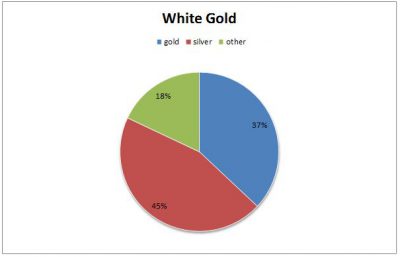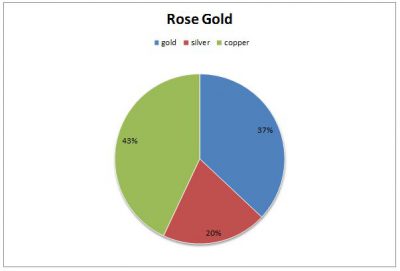 Basic 9ct Gold Composition
9ct gold alloys are all made up from essentially the same ingredients but in varying quantities, namely gold, copper and silver. Gold is obviously the consistent factor in each, and for 9ct has to make up 37.5% of the total alloy (for the purposes of the pie charts percentages were rounded down for simplicity).
Copper and silver are added to improve workability and enhance the colour. You can see that white gold has a greater percentage of silver, and conversely rose gold contains more copper and this, in simple terms is how the different colours are created. Palladium, zinc and nickel are also sometimes used, particularly in white gold.
Did you know that 9ct gold actually contains more of the additional metals than the gold itself? This is why some designers and consumers don't like to use it. However, while demand for handmade rose gold jewellery remains high, I don't think we will see 9ct disappearing from stockists any time soon!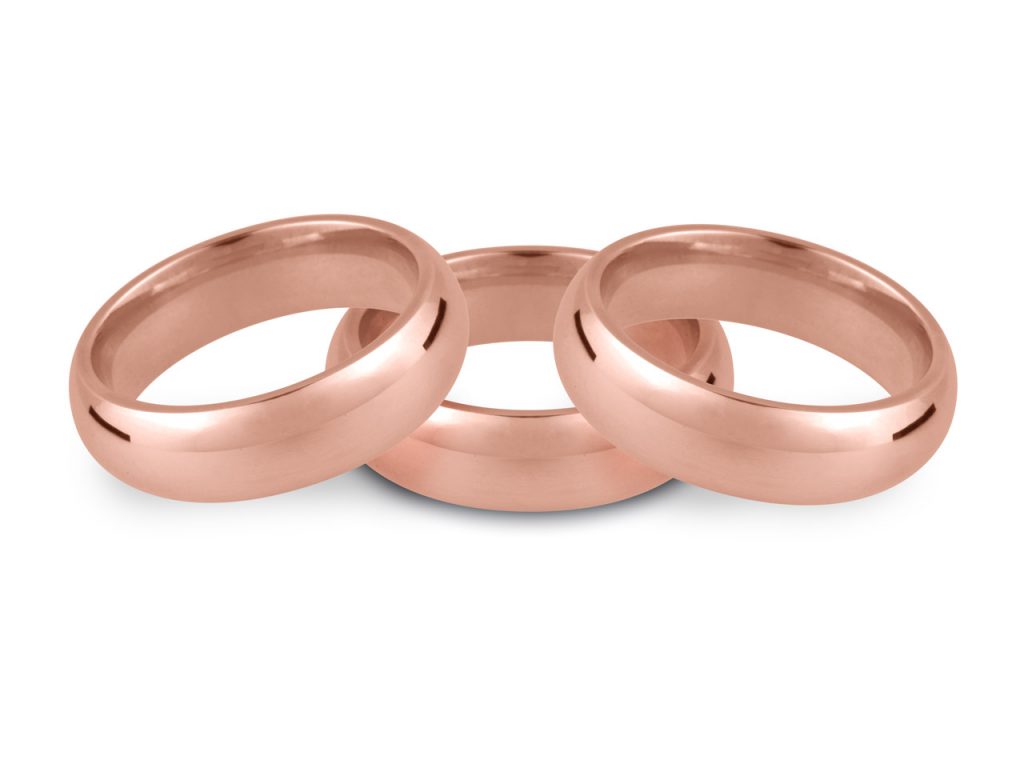 So why is rose gold so popular?
What does rose gold represent? It's the happy medium between the stark and modern appeal of white gold and the traditional and classic feel of yellow gold; in many ways, it almost feels like a new option for those looking for something different. Rose gold has a romantic feel to it which retailers have turned to their advantage using names like, blush, pink and not forgetting rose in descriptions, to capture the imagination of consumers to great effect.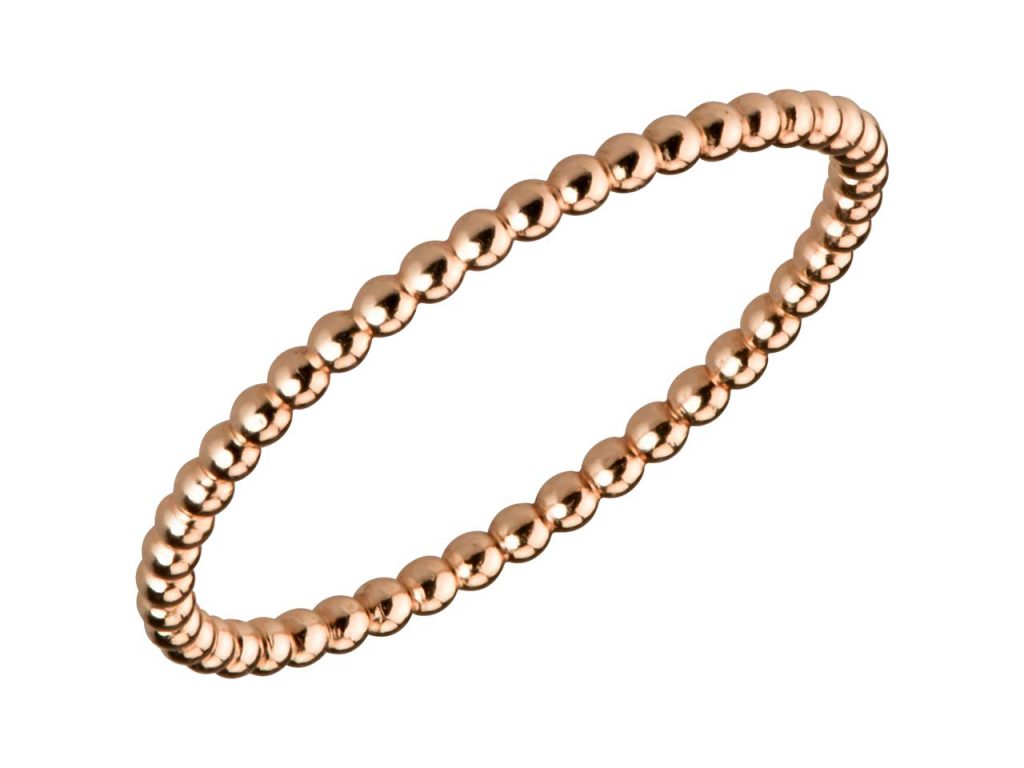 It is a subtle and gentle colour which is luxurious and glamorous, without being brash as some high carat yellow gold can be. Yellow gold has suffered in popularity since the 90's largely due to our associations of it with older generations. Despite a gradual come back in recent years, yellow gold still has some way to go before it outsells the infinitely more contemporary white gold.
Creating handmade rose gold jewellery
Rose gold however cannot be pigeon holed so easily, and has really come from behind to be the metal of choice of the moment. Only time will tell how long our love affair with rose will continue, but for now it is well and truly riding high.
Have you thought about tapping into the trend of using rose gold or red gold in your handmade jewellery designs? We stock a range of red gold wire and red gold sheet among other red gold bullion here at Cooksongold. Alternatively, for pieces with a rose gold look don't forget about our rose gold plated findings and chain as well as rose gold filled beaded rings.