Saw blades come in a wide range of sizes to accommodate different gauges of metal, the idea being that you change them regularly rather than sticking to just one. A saw cut is initiated from the edge of the metal or a carefully pre-drilled hole, although as you work your saw blade requirements will alter. For example, sawing in a straight line requires a thicker blade than a curve, which it is better to use a finer blade for – so in time quickly changing blades will become second nature. Use our jeweller's saw blades sizing chart to help get you started.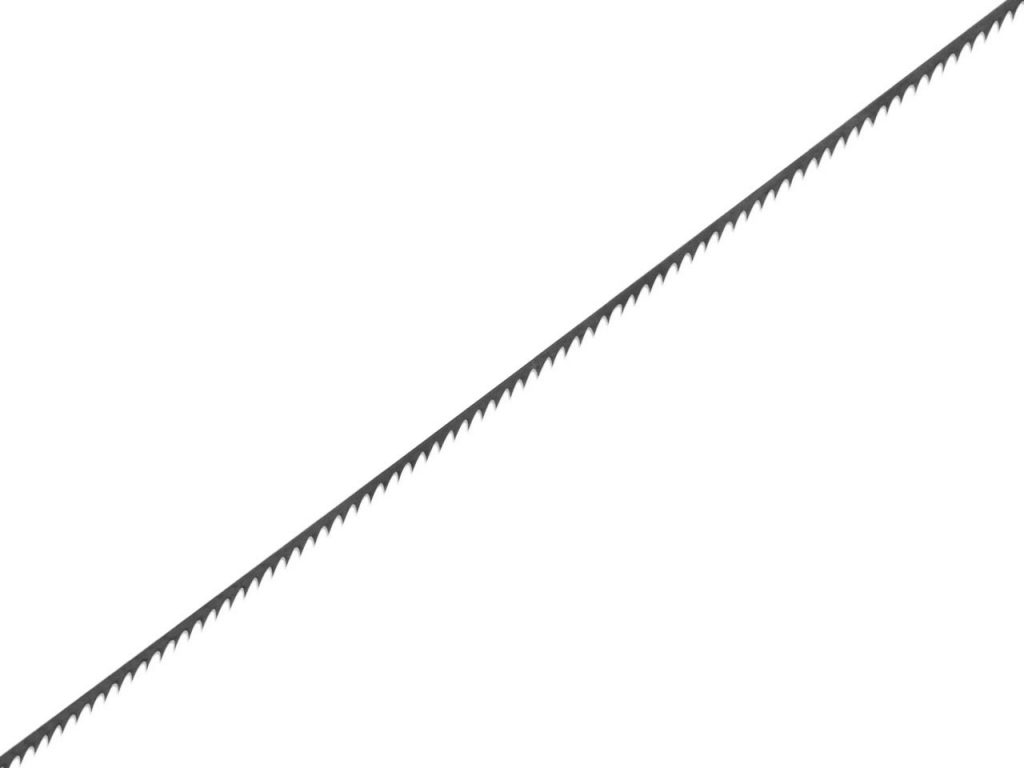 Understanding What Size Jeweller's Saw Blade To Use
The grade of a saw blade is determined by the amount of teeth it has per cm. So, a blade with more teeth will be finer as they have to be smaller to fit into the space along the shaft and vice versa. Fine blades are better suited to thinner metal, and coarser ones are recommended for thicker metal as you can see from the chart below. As a general rule, you are aiming to encompass two teeth of the blade within the thickness of your metal.
Jeweller's saw blades sizing chart
Saw Blade

Specification

Blade Thickness

(mm)

Blade Width

(mm)

Blade Length

(mm)

Teeth

per cm

Corresponding

Drill Size (mm)

Suitable Metal

Gauge (mm)

Grade 4
0.38
0.8
130
15
0.8
1.0 – 1.3
Grade 3
0.36
0.74
130
16
0.8
0.9 – 1.2
Grade 2
0.34
0.7
130
17.5
0.7
0.9 – 1.1
Grade 1
0.3
0.63
130
19
0.7
0.8 – 1.0
Grade 0 (1/0)
0.28
0.58
130
20.5
0.6
0.6 – 0.95
Grade 2/0
0.26
0.52
130
22
0.55
0.6 – 0.8
Grade 3/0
0.24
0.48
130
23.5
0.5
0.6 – 0.7
Grade 4/0
0.22
0.44
130
26.5
0.5
0.5 – 0.6
Grade 5/0
0.2
0.4
130
28
0.4
0.4 – 0.55
Grade 6/0
0.18
0.35
130
32
0.4
0.35 – 0.5
Grade 8/0
0.17
0.3
130
30
0.3
Up to 0.4
Saw blades are graded from 4 (coarsest) to 8/0 (finest). This gives you 11 different sizes to choose from, which might seem a little daunting at first. However, you can purchase mixed selection packs which is a good place to start, or alternatively, choosing a size which is somewhere in the middle such as a Grade 2/0 or Grade 0 (1/0) will stand you in good stead. Most are sold in bundles of 12 which initially seems a lot, but most beginners get through a lot when learning to saw so it's best to stock up.
What Are The Best Jeweller's Saw Blades For Gold, Silver & Platinum?
If you like working with a particular alloy, you might just want to know what size jeweller's saw to use for it. So as a rule of thumb for deciding which jeweller's saw blade sizes to go for, this is what we'd recommend:
Gold. If you tend to use gold for your jewellery pieces, choose a 3/0 blade.
Silver. For cutting silver, opt for a blade with a grade of 2/0.
Platinum. To ensure your platinum work is finished to the highest standard, use a 3/0 blade.
Brands of Piercing Saw Blades
As with most tools, there are many different brands of saw blades to choose from, each boasting different qualities. Usually made from steel, strength and flexibility are key factors to consider when choosing the right saw blades for you, as they have a tendency to break quite easily.
Vallorbe Saw Blades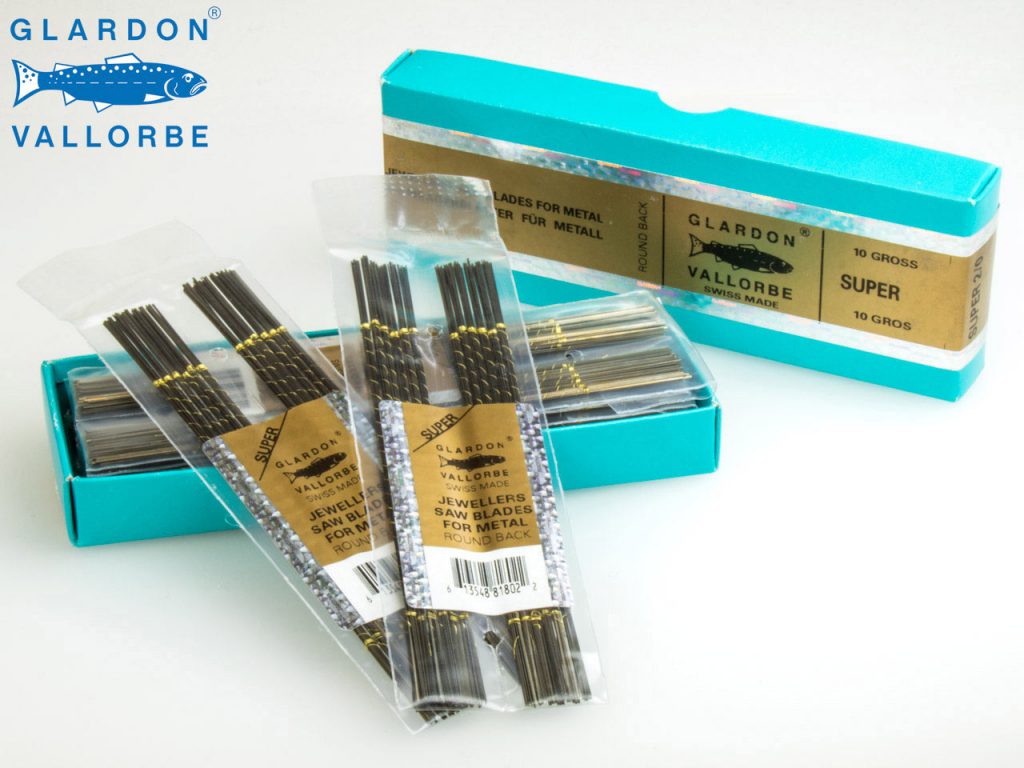 Vallorbe Glardon is a Swiss brand with a long-standing reputation for quality. The use of a fine grade steel produces a uniform and flexible product. These blades are a go-to product within the industry, and Vallorbe Glardon is the brand many jewellers are advised to choose when starting out.
Vallorbe's latest generation of saw blades for jewellers are manufactured using state of the art production techniques, to ensure consistent quality. It is this which gives the blades a high cutting accuracy and efficiency, whilst retaining their flexibility. These new saw blades also feature a graduated cut-to-uncut transition zone, and are coated in Beeswax based lubricant to ensure a smooth and fluid cut.
Super Pike Saw Blades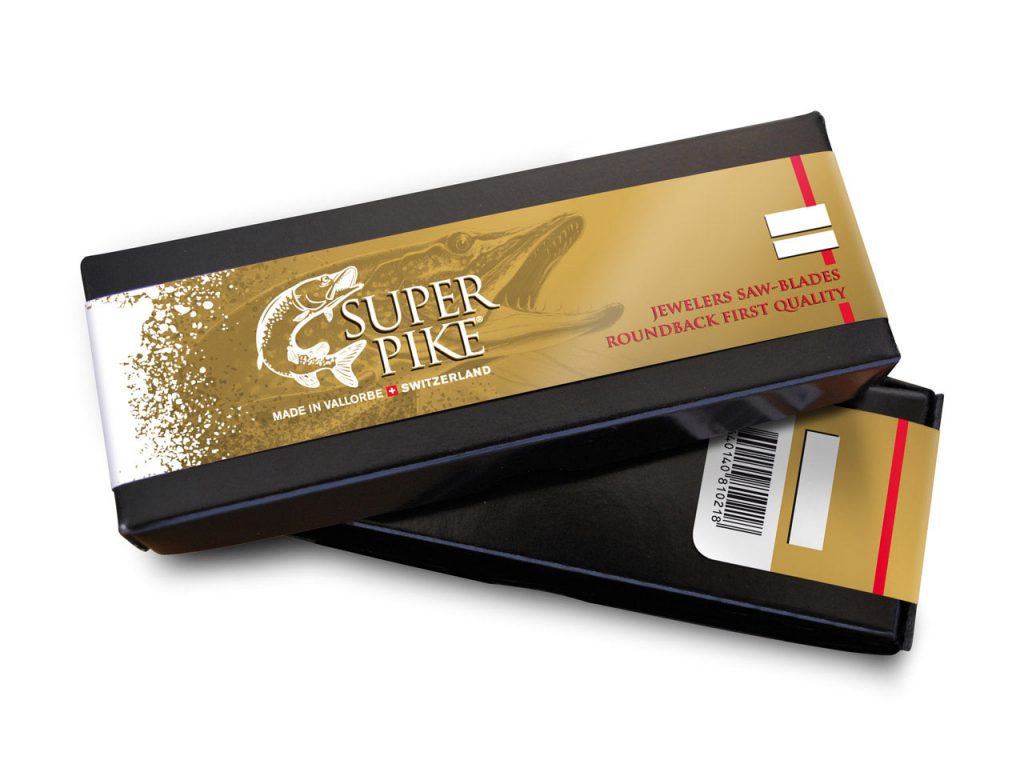 Super Pike are another great Swiss brand whose saw blades have a rounded back to help with manoeuvrability, thus aiding accurate cutting. They have been enhanced with a heat treatment process, which helps to give increased durability and extra hardness which is a great feature. Resistance is also kept to a minimum thanks to an additional special coating, making them a popular choice for many.
Cooksongold Saw Blades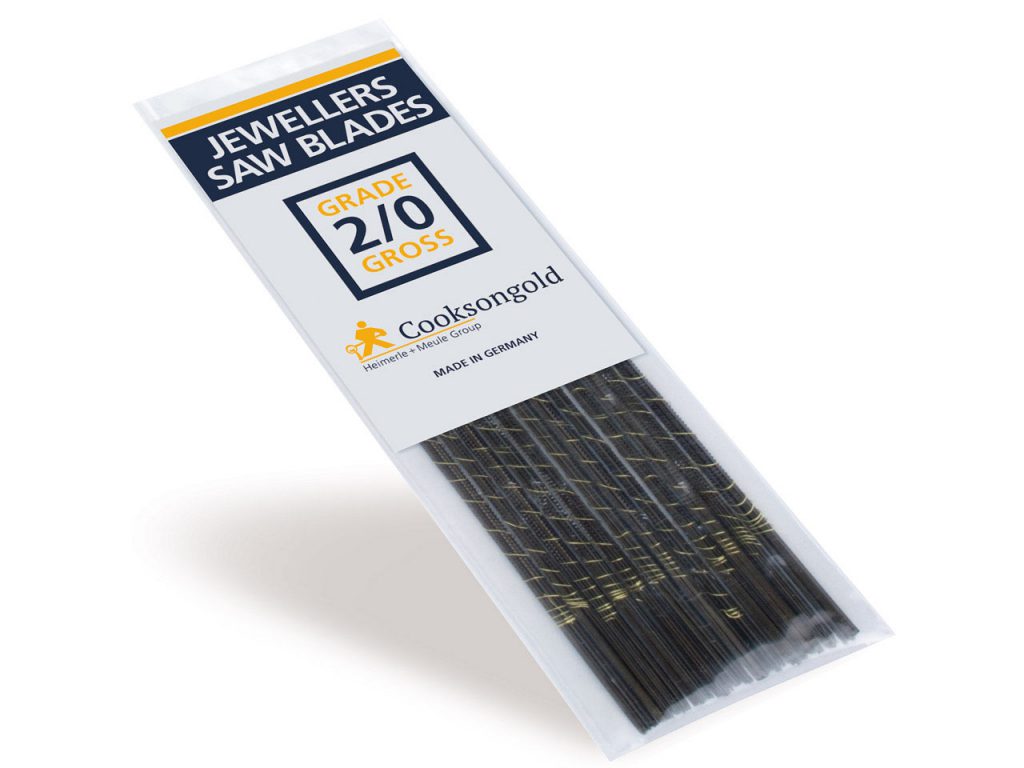 Finally, our very own brand of Cooksongold saw blades represents fantastic value for money without compromising on quality. Sold as a gross (144 blades), these saw blades offer great convenience if you are looking to buy in bulk. Manufactured in Germany, these blades are made from hardened and tempered steel which makes them strong, sharp and flexible.
Despite the range of options, choosing a saw blade is a relatively simple process once the metal gauge is taken into account. Always use this as your initial reference point and then try a few different brands to establish what suits you best – the rest is really just personal preference and price, so not that complicated at all. Keep fully informed on the best tools and how to use them in our equipment and technique focus blogs.
Make sure you have all the saw blades you need to bring your handmade jewellery designs to life by exploring our extensive selection of long lasting and durable jewellers' saw blades today.