Born in Norway, Anne Lise Hestness has been making jewellery for over 30 years so has plenty of experience when it comes to designing and making her pieces. Discover what she has learnt from her time in the industry, where she gets her inspiration and more in the following Designer of the Month interview…
Let us know a bit about yourself, detailing your background, study and training in the jewellery making industry.
I was born in the North-West of Norway, in a town called Stavanger. I am in my 40's, married and I have a grown up daughter.
I started making jewellery in 1985 as a teenager. After a while my Mum's friends began to ask me if I could make them some jewellery, and that was how it all began. I have been designing and making jewellery since, but online only since 2005.
I am mostly self though, but I have had some training by a couple of silver smiths. And those days there is so much to learn at YouTube!
Tell us about your work – are there any particular materials or techniques that you favour?
I love working in sterling silver. I am at my happiest when I get to hammer and form items by hand. I also love to use semi-precious stones, and I love to integrate vintage pieces into my jewellery pieces.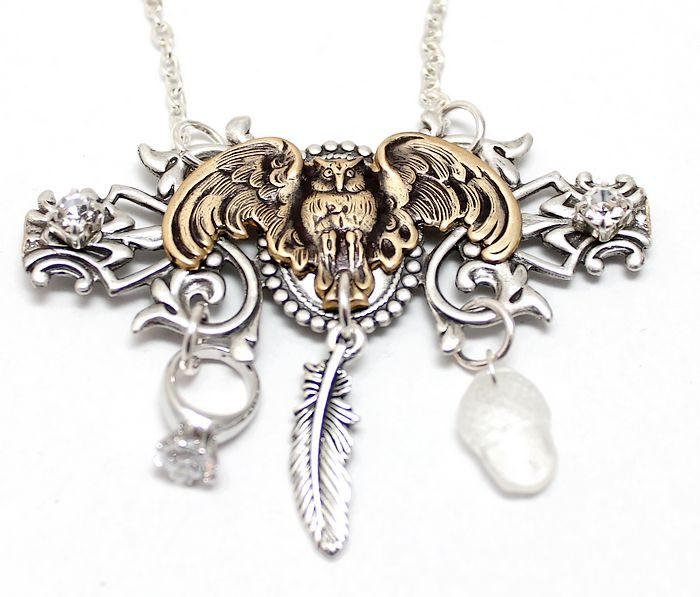 How would you best describe your design style?
I am a romantic person who loves vintage jewellery and gothic everything, and that reflects in my jewellery. I use to call my style romantic, elegant, gothic, rocker – and I love colours!
As a jewellery maker, where do you like to get your inspiration from for your pieces?
That I wonder about myself sometimes, I get ideas all the time. Sometimes I wake up at night with a new idea. But I know that I get ideas from nature, jewellery from the medieval time, and fashion clothing. I can also get ideas from a beautiful stone or bead.
Do you have a piece that you have made which you favour or are particularly proud of?
Oh that is a difficult question! I cannot decide for one piece, but after thinking a long time and arguing with myself I have decided on three pieces – "Dream bracelet", "3 wishes for Cinderella" and my Luxury necklace set.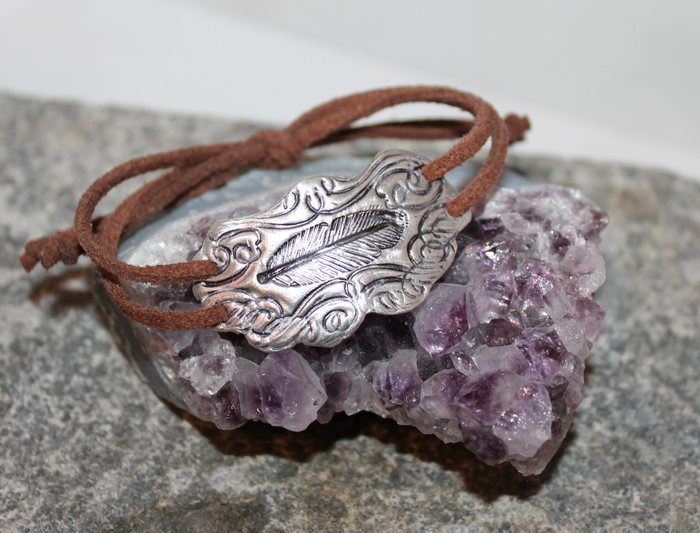 What is the one item in your jewellery making workshop that you could not live without?
My flat nose plier, I use it all the time.
What upcoming trends do you see being popular soon?
Gothic and intricate jewellery, with inspirations from the 1600 era. Big chunky earrings and bracelets, more tribal jewellery and more bold colours and plastic.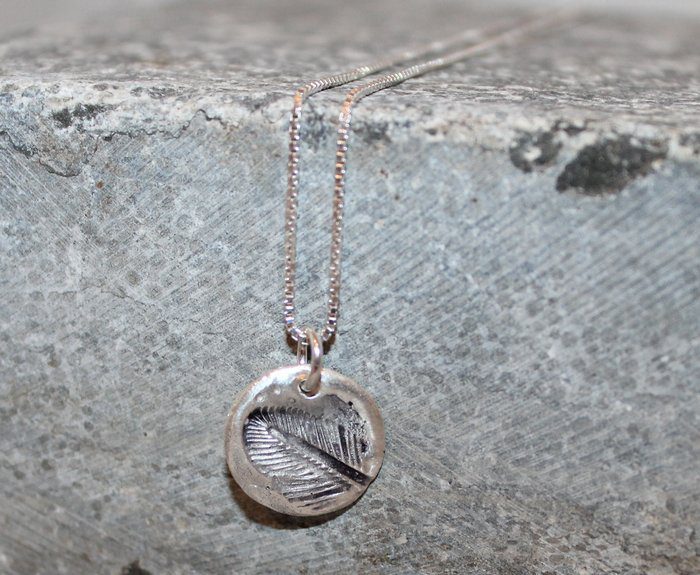 What is the most valuable lesson you have learnt from your time in the jewellery making industry?
Do not sell your sell your jewellery too cheap. In the start I was happy that I sold anything at all, so I did price my jewellery very low and I sold a lot – but I was wondering about why I never had any money. When I was checking the amount used and the amount earned, I had used more money than I had earned.
Do you have any particular advice that you would give to up and coming jewellery designers, or someone interested in getting into jewellery making?
Try and make something that that no one else is making, and never, never, copy others pieces.
If you are into jewellery making there is a lot to learn on YouTube, and a lot of online shops that sell jewellery making supplies (including Cooksongold) have video online learning. Don't start with expensive materials, or else it will be a very expensive learning – start with easy projects and start from there. Buy jewellery making magazines and look for those with marked projects (for instance: beginner, trained, expert).
Buy good tools! You can make a lot with some pliers – snip nose pliers, round nose pliers and a flush cutter. Buy a cheap flush cutter as a start, and when you buy a more expensive flush cutter never use it for hard metal such as steel – it will be destroyed.
…and finally, time for a bit of fun in our quick fire round! Tell us your favourite…
…sport – running
…city – London
…colour – blue
…drink – whisky
…food – beef

For more details on Anne Lise's work, you can visit her website here or stop by her Facebook, Twitter or Instagram pages.