Marisa Mahakashi won our Design of the Month Competition back in February 2020. We liked the way she used different finishes, textures and processes used, as well as the use of different metals and gemstones. We wanted to know more about her, what inspires her, what drove her to jewellery making and more.
Tell us a bit about yourself – your background, education and training in jewellery making
I'm Marisa, mama of a wonderful boy named Kai Moon, I was born in Sicily and about 10 years ago I moved to England to follow my life partner, but i miss my family and the island a lot, so I go back to Italy whenever I can and I usually end up staying months at time and that's the reason why I decided to have a second little metalsmith studio where I can still work on my jewellery.
In Italy, I studied Art, I've always been creative, I love to try and experiment with new techniques and tools, I spend most of my days making stuff. Creating to me is like meditating, it gives me peace and tranquility.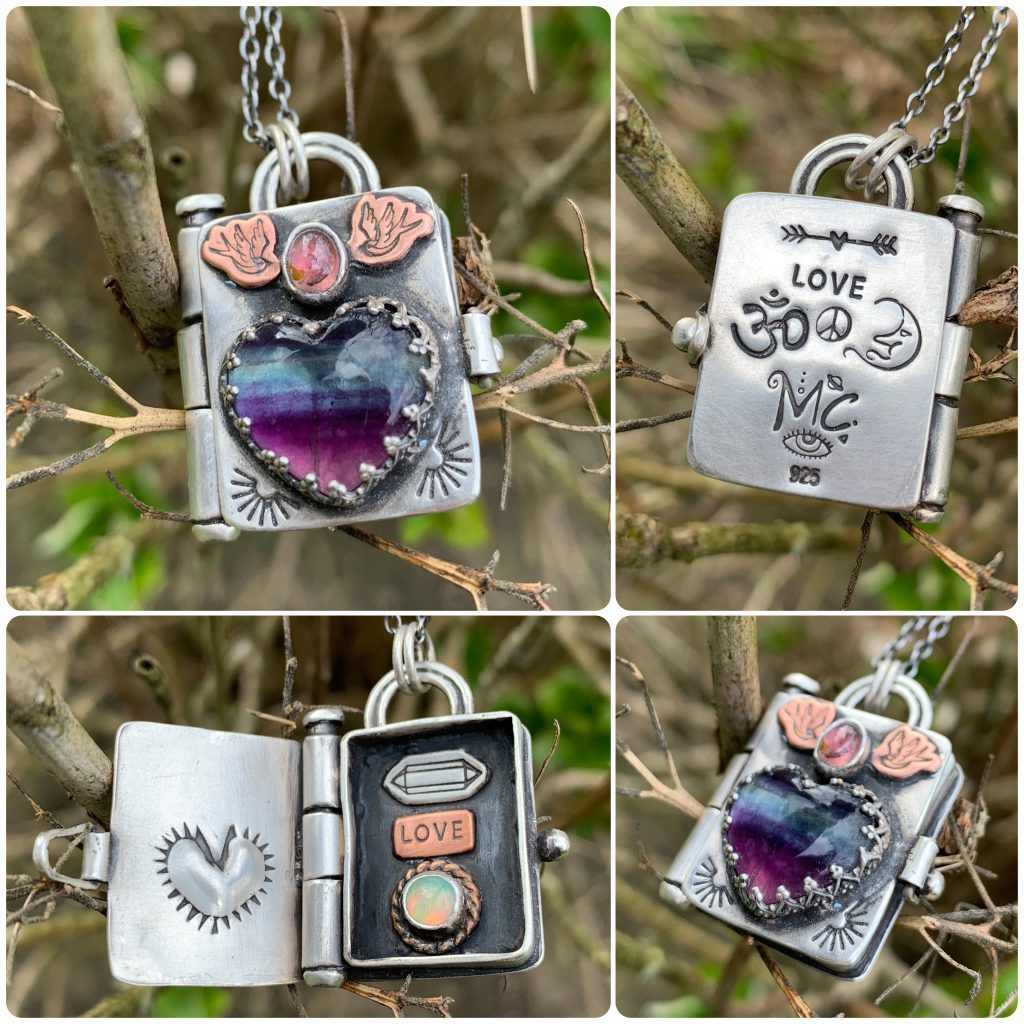 When did you discover your love of jewellery?
As a child my family would take me to different artisan markets all over Sicily and I remember that's where I fell in love with silver jewellery and crystals, seeing all those beautiful colours and creations made by lovely people, I especially appreciated and I still do, Native American and Indian jewelry. Somehow I knew that's what I wanted to do and that's how I wanted to live my life, travelling the world making beautiful jewelry.
I've been making jewelry for decades, I started with beading, wire wrapping and then macramé but my love was for sterling silver, I started collecting pieces from other silversmith until I decided that it was time to learn this technique and starting making my own pieces. I took a one day introductory silversmith class with a lovely friend and that's how I started my journey into metalsmithing.
Tell us a bit more about your work. Are there any particular materials or techniques that you favour?
My work is inspired by crystals, paintings, travelling the world and native crafts. I combine all these elements and transform them into one of a piece of jewellery. My favourite material to work with is sterling silver, I love to combine different gemstones, choosing between the colours and shapes excites me like choosing paint to put on a palette.
How would you best describe your design style?
I would describe my design style as a mix of all I've learnt from Art and things I've seen during my travels.
As a jewellery maker, where do you get your inspiration from for your pieces?
I get inspiration from Indian, Mexican and African culture but also from artists like Frida Kahlo and Jean Michel Basquiat. I like to use song lyrics and poetry references too.
Do you have a piece that you are particularly proud of?
I'm very proud of my first locket, it was a challenge for me to create a hinged piece because I didn't know how to create the mechanism with silver.
What is the one item in your workshop that you couldn't live without?
In my workshop I couldn't live without my saw and the torch. I use both of these tools in every piece I make.
What upcoming trends do you see being popular soon?
I don't really like to follow trends, I want to create timeless pieces but I still like to keep an eye on what's popular at the moment.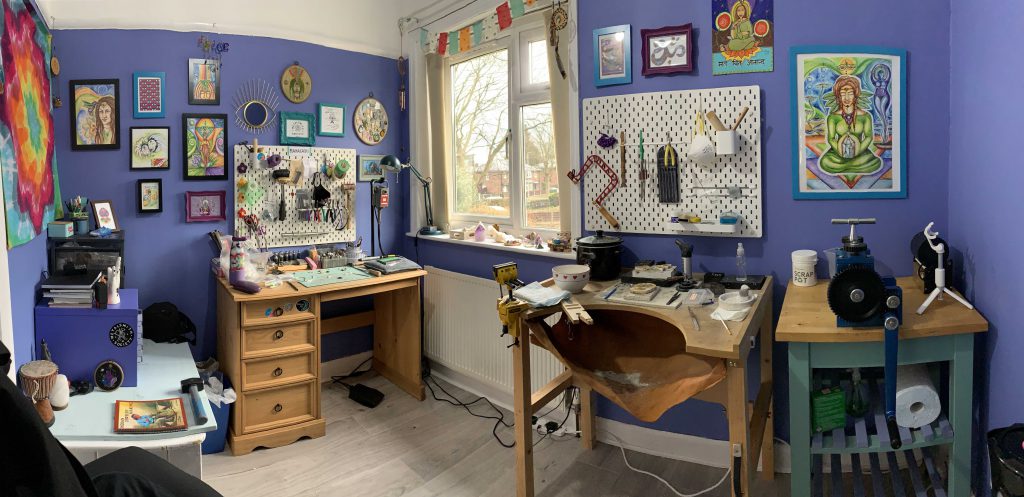 What is the most valuable lesson you have learnt from your time in jewellery making?
I've learnt how important it is to keep in contact with customers, I learn what they like and dislike and offer them the best I can because I feel everyone deserve a nice unique custom piece of jewelry.
Do you have any particular advice that you would give to up and coming jewellery designers, or someone interested in getting into jewellery making?
Never give up on- your dreams, always keep your inner child alive. Be creative and be inspired by life, if you feel drawn to jewellery making then go for it!
Finally, time for a bit of fun in our quick-fire round!
Tell us your favourite…
Colour? – Purple and turquoise I can't pick just one!
Biscuit? – Millionaire shortbread
Coffee or tea? – Peppermint tea
Place? – Around the world
Animal? – Red panda
Gemstone? – Opal and Tourmaline
Food? – Mediterranean
Film? – Into the wild
City? – New York
Book? – Siddharta by Herman Hesse
Song? – Let Love Rule by Lenny Kravitz
Describe yourself in a hashtag? – #dreamer
What is the one thing that people don't know about you? – I love vintage Polly Pockets and miniatures in general
Style Icon? – Frida Kahlo, Lisa Bonet in the 80's
Many thanks to Marisa for talking to us and for being part of our Cooksongold Meets series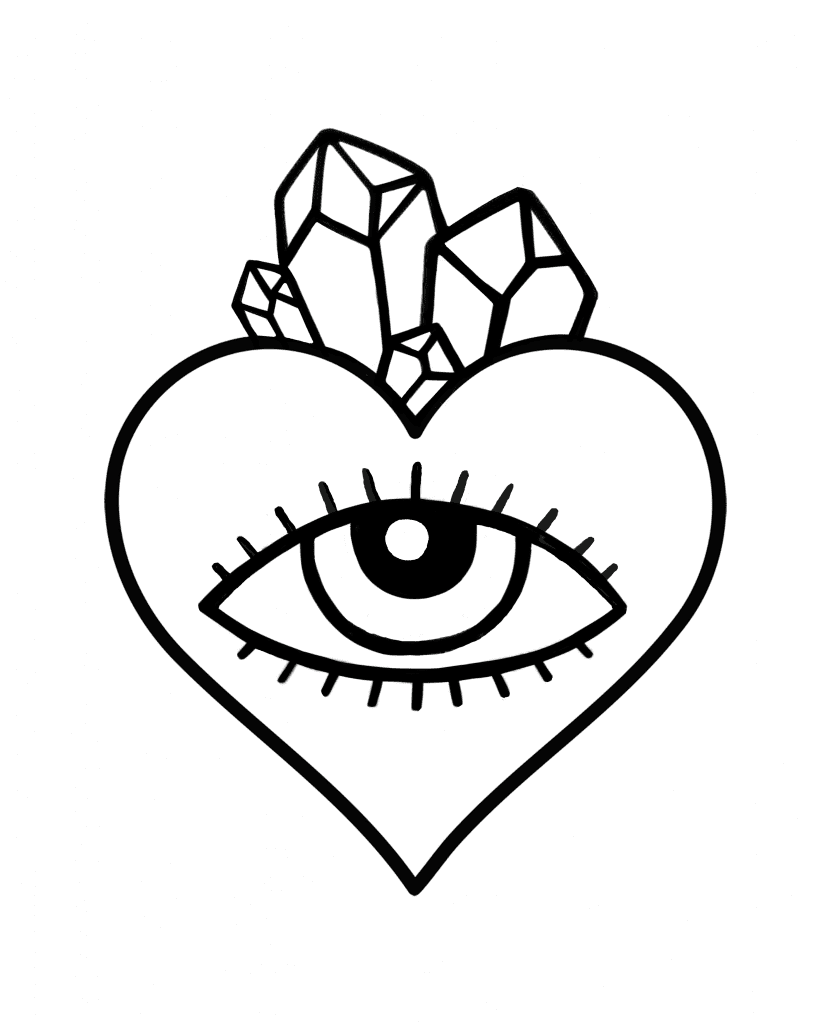 Find out more about Marisa's designs via her Mahakashi Etsy page, Instagram or Facebook profile.