Andreea won our Design of the Month Competition back in July 2020. We liked the way she used nature in her silver jewellery and wanted to know more about her, what inspires her, what drove her to jewellery making and more.
Tell us a bit about yourself – your background, education and training in jewellery making
Originally from Romania, I have come to the UK to join my mother in 1995. I went on finishing school and a diploma in travel management studies. I was in the travel industry for 19 years until 2015 when I was made redundant. Since then I have changed industries and at present I work in Facilities Management. All my spare time is spent making jewellery and with my 3 year old boy and my family. I have completed 2 jewellery courses: silversmith and metal clay and after completing both, I have thought myself different techniques from books, magazines, blogs and online courses.
It is very challenging trying to balance a full time job with a passion for making jewellery and looking after a 3 year old but it is well worth it.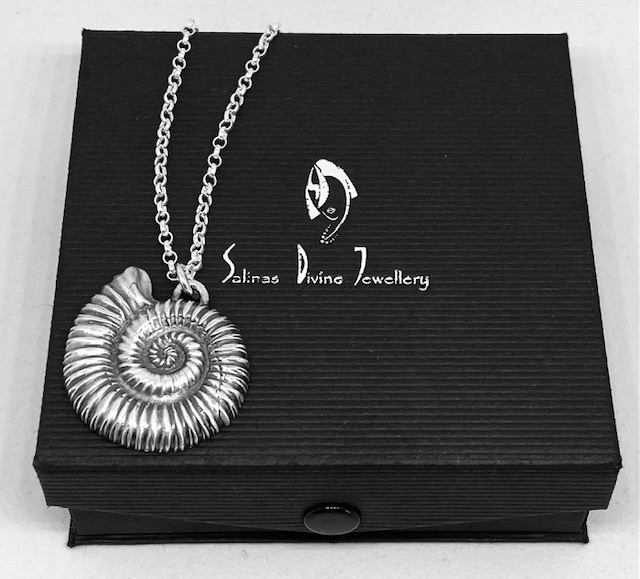 When did you discover your love of jewellery?
Art has been in my family for decades, but I did not find my artistic side until 2008 when out of the blue I decided I wanted to start making jewellery. At first, I started with beads and then my husband enrolled me in 2 jewellery courses. After this my passion for jewellery making has grown more and more to the point of becoming an addiction.
Tell us a bit more about your work. Are there any particular materials or techniques that you favour?
My work is inspired by everything around me. I love nature and am fascinated by the shapes of trees, leaves, flowers and plants. I adore animals and am in love with bright colours. I love travelling and am always inspired by each trip either through culture, colours or just the simple way of life. Leaving in London and now due to COVID-19 I have been forced to walk everywhere instead of using public transport and the nature and texture inspirations have been endless.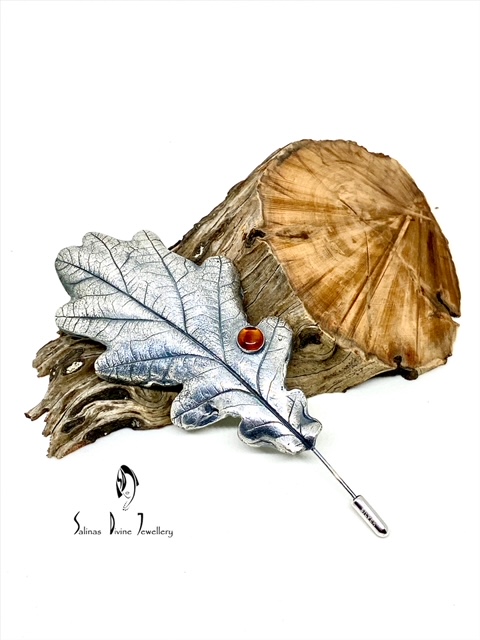 I love using silver and stones and I think my favourite technique has to be hand/ footprint jewellery making. Each final piece is so unique and so personal.
How would you best describe your design style?
I would say a more natural style. As all my designs are individually handmade, some are made using natural leaves, every single piece is slightly different than the previous one. I like having a rougher finish on my designs as it gives a more personal and bespoke look.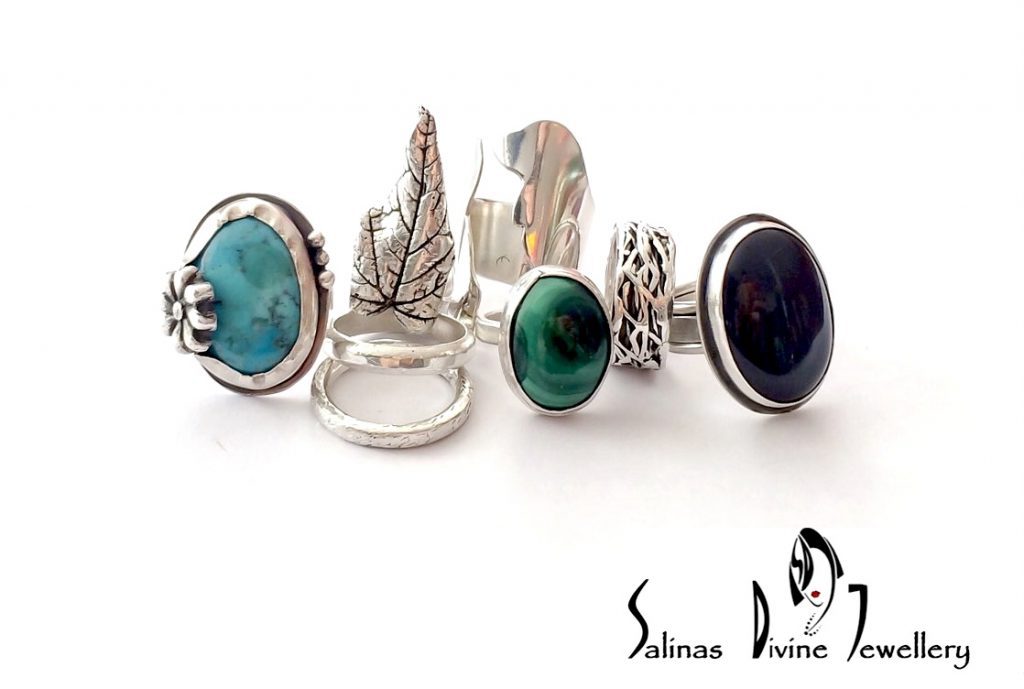 As a jewellery maker, where do you get your inspiration from for your pieces?
Most of the time is from nature especially for textures
Do you have a piece that you are particularly proud of?
I love everything I make but I think it has to be 3: the oak leaf and amber brooch which has won the Cooksongold July Design of the Month in 2020, my entire poppy collection and my basset hound ring. For every poppy piece sold a donation is made to the Poppy Appeal.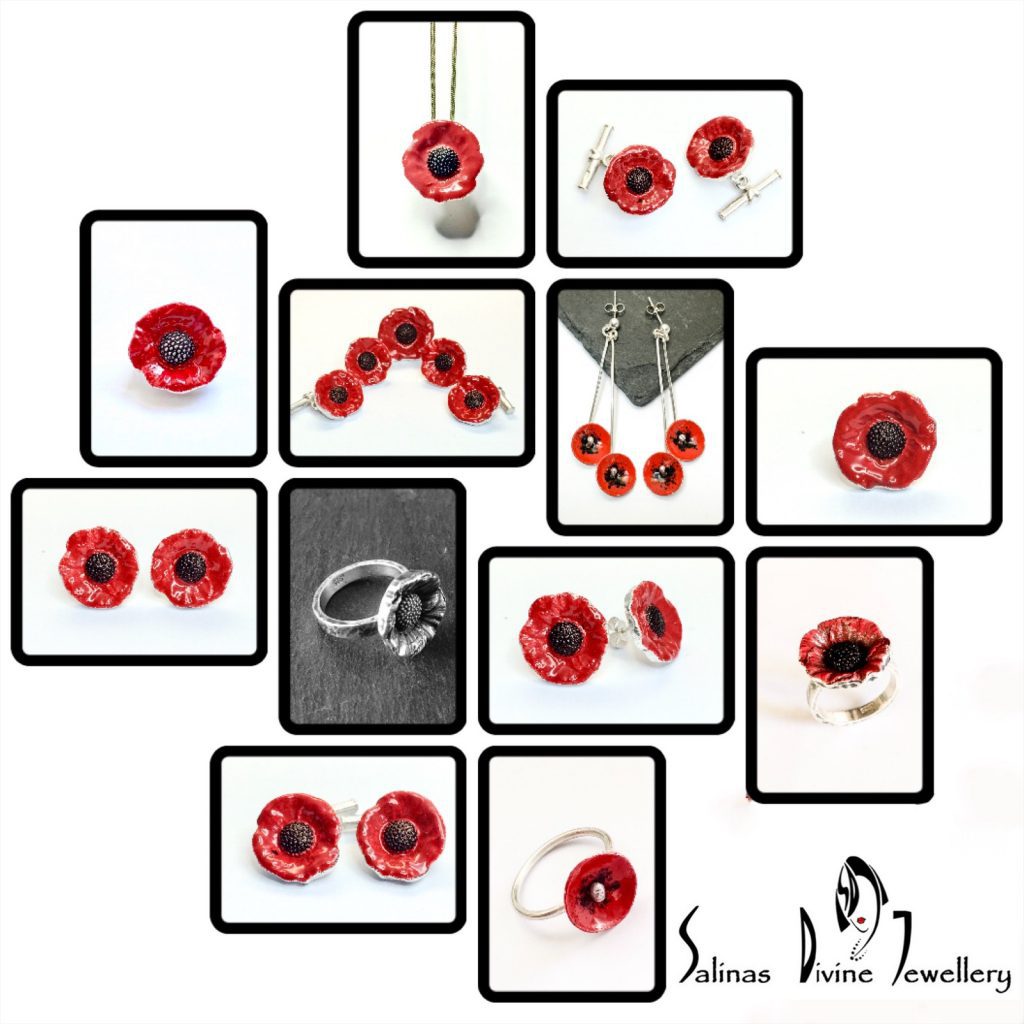 What is the one item in your workshop that you couldn't live without?
I have 2 items – my mini kiln and my Dremel both of which are used in almost all my work.
What upcoming trends do you see being popular soon?
I think personalised jewellery. I think they have been very popular in the last year but I see personalised items being sought after more and more.
What is the most valuable lesson you have learnt from your time in jewellery making?
Be patient. If something goes wrong, take a break and then come back to the project and start again. Never give up as the end result is so rewarding.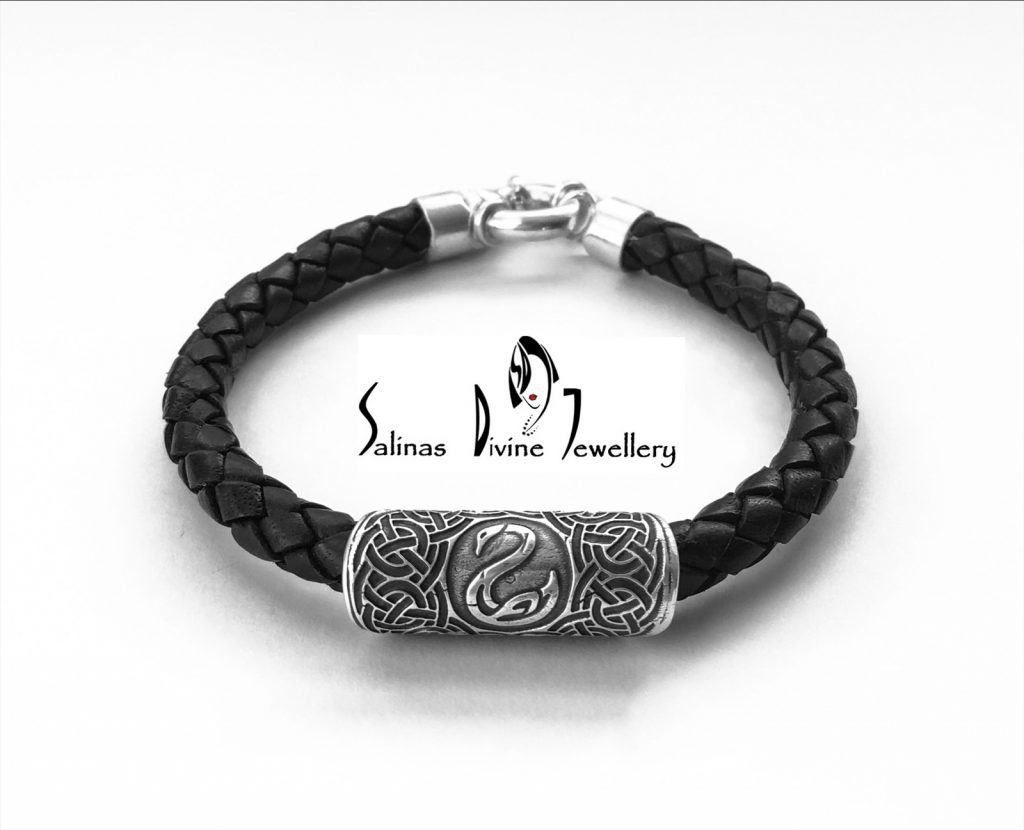 Do you have any particular advice that you would give to up and coming jewellery designers, or someone interested in getting into jewellery making?
If like me you think of going into jewellery making, go for it. Learn as much as you can. If you are on a budget, there are some cheap beginner classes out there and once you have the basics you can continue learning from books, magazines, blogs and online courses.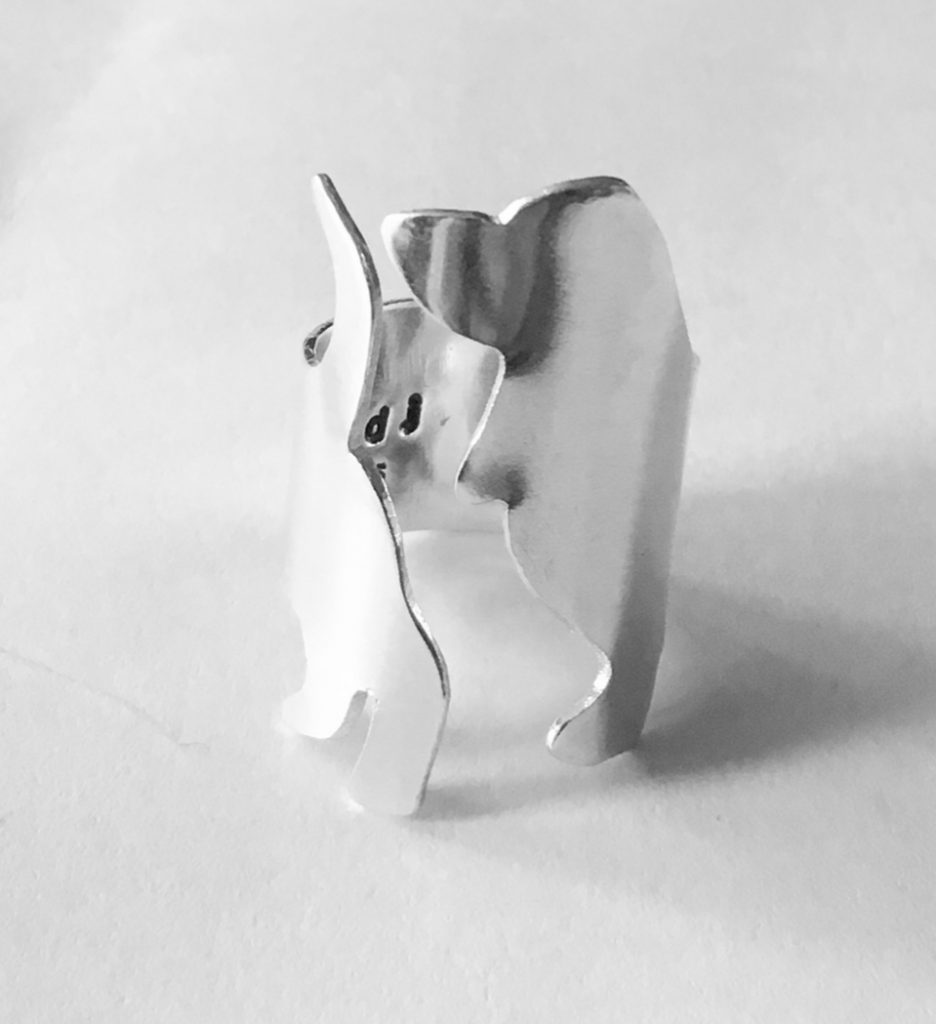 Finally, time for a bit of fun in our quick-fire round!
Tell us your favourite…
Colour? – Red
Biscuit? – Lotus Biscoff
Coffee or tea? – Coffee
Place? – Scotland
Animal? – Dog
Gemstone? – Turquoise
Food? – All. I love any type of food
Film? – Any action movies then I tend to stay awake more than 20 minutes
City? – Venice
Book? – Kite Runner
Song? – Any. Love music and the type of music I listen to depends on the mood I am in.
Describe yourself in a hashtag?  Ambitious
What's one thing people don't know about you? I never give up, no matter what life throws at me.
Many thanks to Andreea for talking to us and for being part of our Cooksongold Meets series
Find out more about Andreea's designs via her Salinas Divine Jewellery's Etsy shop or Facebook page