Hi jewellery makers! I've put together a list of jewellery making books, that I feel would be ideal for those making their way into the world of jewellery making. I've selected only a handful, which has been difficult, as there are so many to choose from. The five that I have chosen focus on five different techniques, so I am sure there will be something in this list to get your creative jewellery making juices flowing.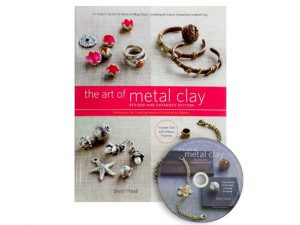 The Art of Metal Clay by Sherri Haab With Bonus DVD – 999 A120
I have spoken about this book on many occasions and that is because, in short, it's fab! It explains the subject fully, is brilliantly written and is clear and easy to follow, what more could you want. In addition to this, it also contains some really inspiring projects which take Precious Metal Clay in directions I never thought possible. All in all, The Art of Metal Clay is an ideal book to introduce the subject as a whole to a beginner or in fact anyone wanting to tackle something new.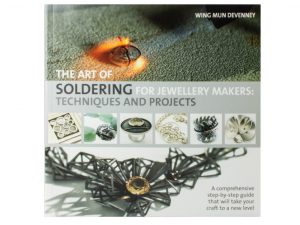 The Art of Soldering for Jewellery Makers, Techniques and Projects by Wing Mun Devenney – 999 A133
Soldering is an essential technique to learn if you are wanting to move your jewellery making to the next level, but many people find the prospect daunting. This book provides an accessible yet inspiring guide to soldering, which will take you through the process step by step helping to de-mystify seemingly impossible tasks. It opens with a gallery of beautiful, designer pieces and explains how each one has been soldered together, providing a valuable insight into different techniques which is fascinating, encouraging and reassuring to anyone doubting their abilities. This is another fully comprehensive book, ideal for beginners.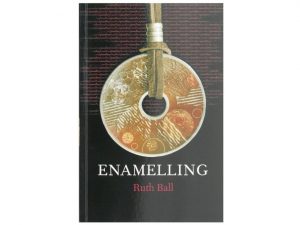 Enamelling by Ruth Ball – 999 A53
Enamelling by Ruth Ball deals with a technique that again, many shy away from due to its complexities. However, thanks to her obvious expertise and ease with her subject, the author has produced a user-friendly handbook, which does a brilliant job of alleviating any fears those new to enamelling may have. It is packed with the most inspirational and stunning examples of enamel work, which showcase the technique beautifully, leaving you wanting more. This really is an example of a guide at its best; inspirational but also accessible to all.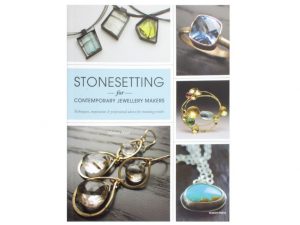 Stonesetting For Contemporary Jewellery Makers by Melissa Hunt – 999 A112
Many designer/makers still choose to outsource stone setting to jobbing jewellers simply because if it goes wrong it can be very costly, time consuming and extremely stressful! Stone Setting for Contemporary Jewellers looks at things from a much more modern perspective; dealing with the basics but also promoting alternative techniques which are perhaps a little more easily achievable. Melissa Hunt promotes methods which are much more integral to the overall design of the piece rather than simply a stone housing which helps to make this book an exciting and compelling read. It is definitely one to try if you are looking to change things up a gear.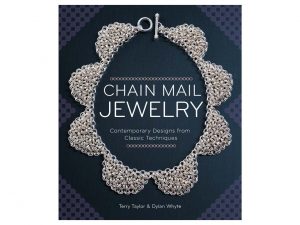 Chain Mail Jewelry By Terry Taylor and Dylon Whyte – 999 A187
This is my last suggestion, somewhat of a wild card suggestion, which is also brand new to the Cooksongold range of books this year. Chainmail is enjoying something of a resurgence amongst jewellers and if you fancy having a go at something new but traditional, why not give it a try. Techniques are deconstructed into bite sized chunks with illustrations that are easy to follow for both beginners and those more familiar with the craft. The subject is introduced and dealt with as a whole with valuable tips and advice for success, so it's an ideal teaching resource. The beauty of chainmail is that it requires very little equipment, so it can quite literally be made at the kitchen table by anyone with some time to spare.
So, there we have it; five books showcasing five different techniques, all ready and waiting to help you to start the New Year with a flourish. Feel like there is a book that I've missed out? Let us know.
Written by Joanna Varney
Joanna has worked in and around the jewellery industry for well over 20 years. She has designed and created her own pieces as a designer maker, as well as working in jewellery retail on a much larger scale, producing designs and NPD for some of the UK's largest high street retailers