May 20th, 2013
Looking for the hottest summer trends? You're in the right place. From vintage inspired to bold graphic prints, we've rounded up the key looks for next season. Blog article written by Joanna Varney.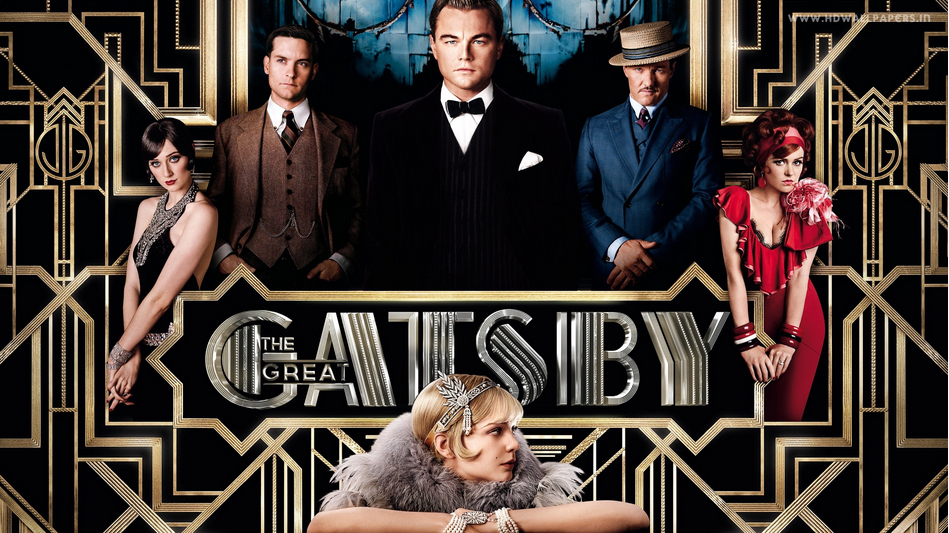 It's finally upon us.  Opening in the UK this May, The Great Gatsby which celebrates the glorious excess of the 1920s has been largely responsible for an emerging trend for all things 'flapper' for what seems like an age now. As the film opens the trend will undoubtedly peak so don't write off those bejewelled headpieces just yet! Look out for pearls in abundance alongside multi functional brooches using delicate imagery of flowers, feathers and insects. And don't forget the all important tassels and fringing which were so abundant during this era. Anyone still in any doubt as to the influence of the 20s today simply needs to take a look around your nearest high street or shopping centre. It has been and still is huge!
Strong, clean cut Art Deco imagery has come through with great significance this season, alongside powerful tribal inspired designs which have been prevalent for a few years now.  The two actually seem to merge quite well together which is surprising. There are masses and masses of Inca inspired collars and cuffs to choose from and the scale is huge.  Some stores are even displaying their neckpieces on coat hangers they are that big! Without a doubt, the 'must have' jewellery item this year has got to be the statement necklace.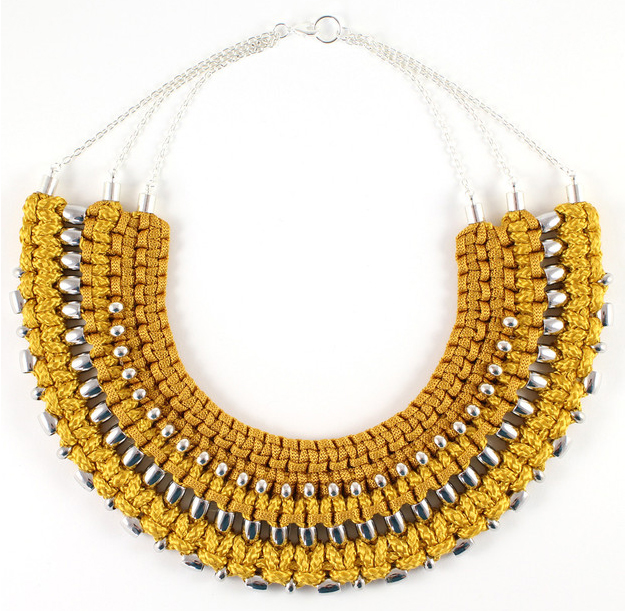 Of course the other big story in jewellery this year has been the spike. Be it hard metallic studs or slightly more subtle triangles, it is a shape which lends itself particularly well to neckpieces in either repeater, collar like styles or stand alone pendants.
In terms of colour, I have not seen so much of the Emerald (Pantone colour of the year) as I would have expected. Instead, the colour coming through most strongly is the tangerine/orange colour of 2012. (Perhaps Pantone were a little ahead of their time!). Often softened with monochrome, hot tones of coral, orange and peach are high profile in most of the fashion conscious retailers.
Monochrome has become a classic combo which enjoys reinvention year after year and this summer is no exception. Bold stripes and prints are the order of the day and provide a cooling backdrop to some of the other jaw dropping hues available at the moment. Neon's, particularly yellow, pink and blue are strong in accessories and are generally sports themed and clean cut. For most people over 20, neon's are dangerous territory and I think retailers have realised that in the main, their buying public are not as brave as some of the celebrities pictured in neon yellow at the beginning of the year. Accessories (jewellery included) are a safe way in to this trend for all those non-teens!
Finally a word on summer florals. Many of us like to indulge in something a little lighter and brighter to wear on our long awaited summer holidays. (Male and female) So you would expect to see floral sarongs and haiwaiin shirts a plenty as you stroll around the shops. But this year floral prints have quite literally exploded onto fashion and accessories and not in a literal depiction. No, this year things are a little more 'chemically enhanced' (for want of a better description) but to great effect. Blurred and smudged, distorted and fanciful, these are not so much shrinking violets but shouting from the rooftops loud and proud!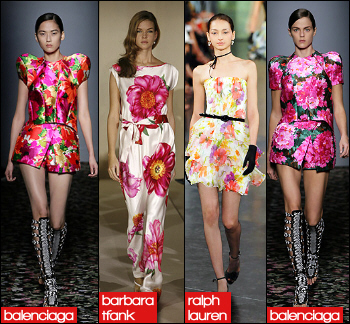 In fact 'loud and proud' is quite an apt way to sum up this summers' trends and that includes jewellery and accessories as well as clothes. There are so many strong design elements around this year that it's almost as though they are all fighting against each other for the limelight. Taken in its entirety, it is far too overpowering, but it is packed full of inspiration and ideas for anyone wanting to design.