We've been inspired by the Bowie exhibition at the V&A museum in London, and have created this star necklace. By using bright colours and star patterns, we really think it fits the Bowie look!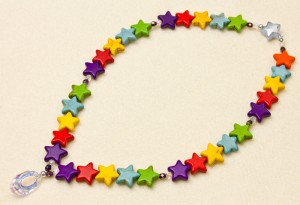 What you will need:
Multi coloured star magnesite beads
Step 1
Cut a length of wire approximately 20 inch long. Make a loop and pass through the helios.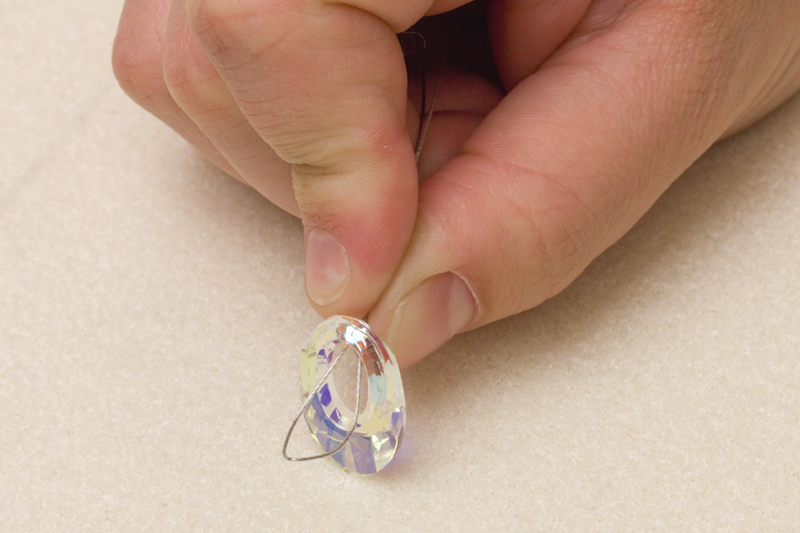 Step 2
Pull the wires through the loop to create the fitting for the helios.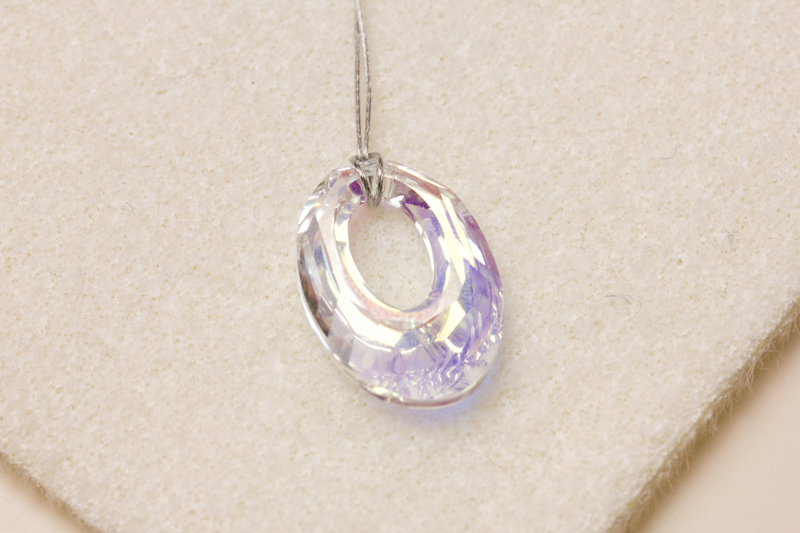 Step 3
Place crimp bead over both wires to secure the loop.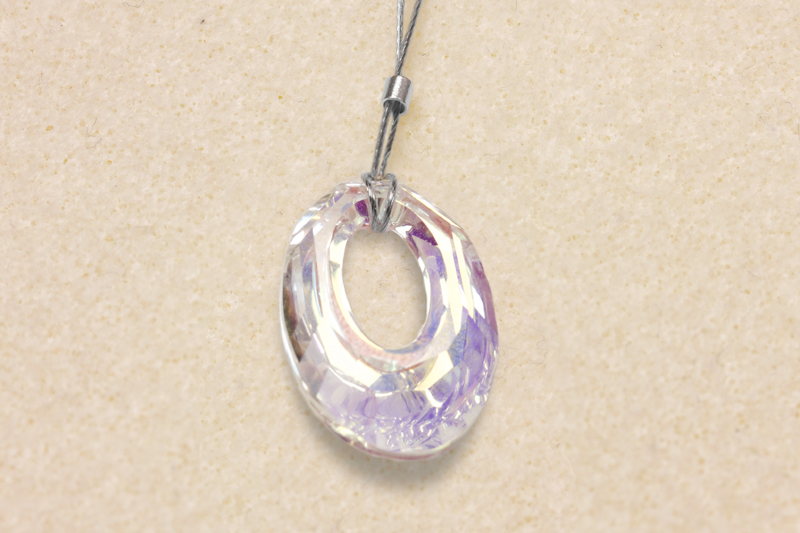 Step 4
Clamp into place with the chain nose pliers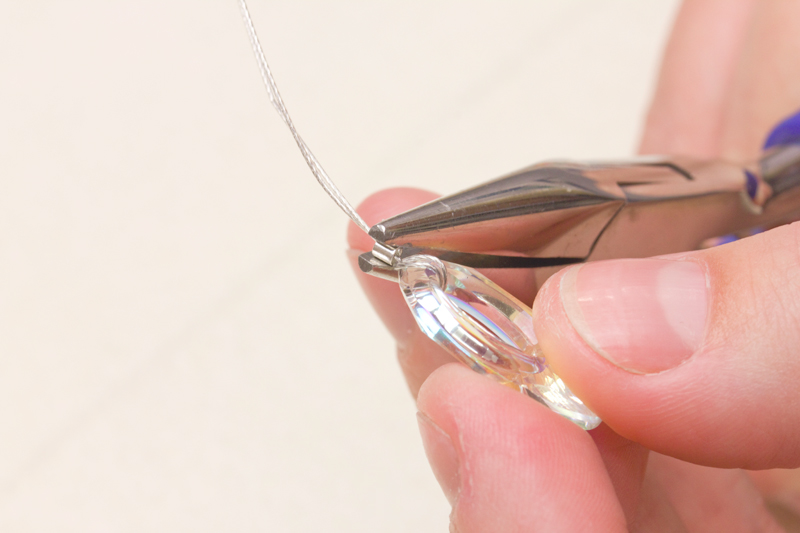 Top Tip: Try mixing up the pattern of Preciosa beads to star beads for a more glittering piece!
Step 5
Place crimp cover over the top and close the gap with the chain nose pliers.
Step 6
Thread stars and beads in pattern of your choice.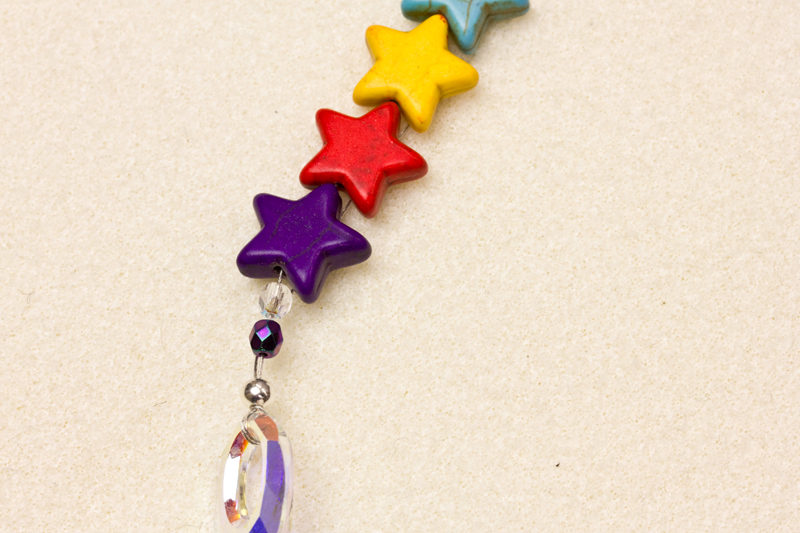 Step 7
Once both sides are finished and the necklace sits where you would like when placed around your neck you thread on a crimp bead and the clasp.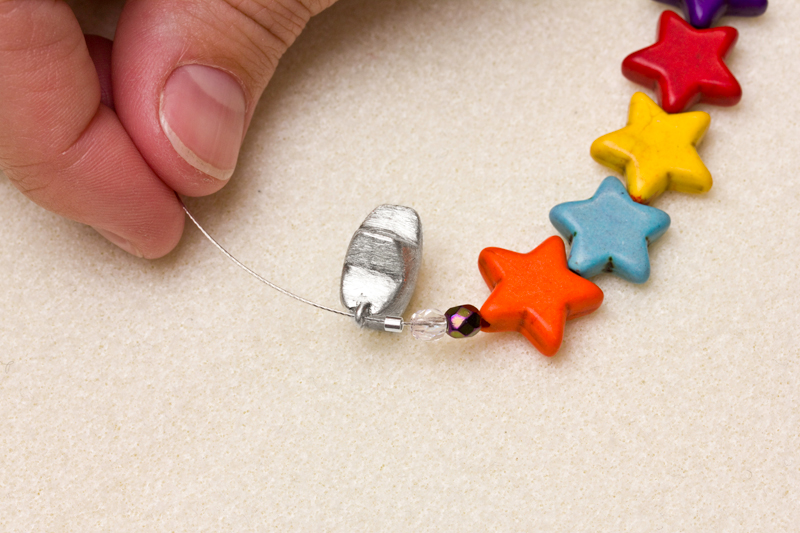 Step 8
Pass the thread back through the crimp and pull tight. Then use the chain nose pliers to clamp the crimp in place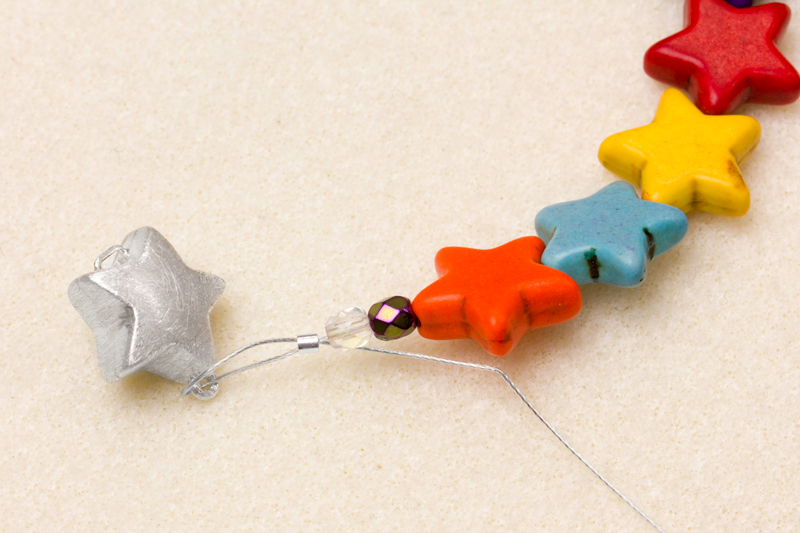 Step 9
Repeat step 5 for the crimp cover and snip off excess wire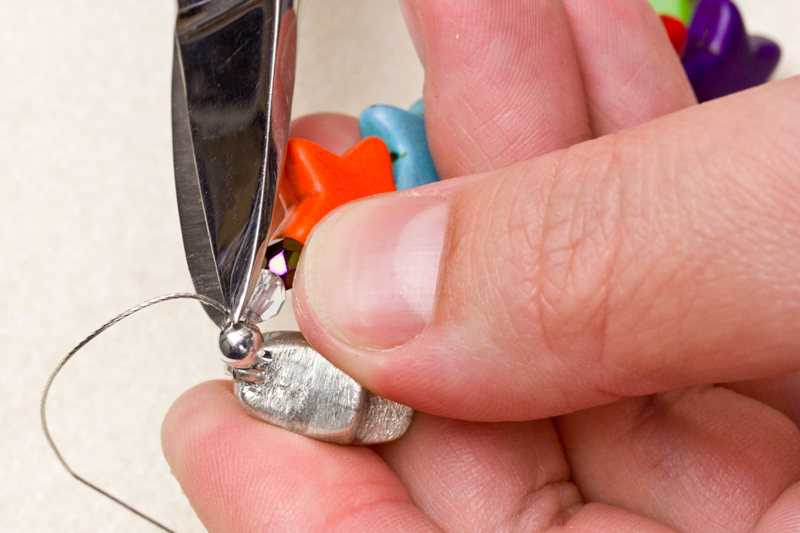 Step 10
Once this is done repeat for the other end of the fastening and the piece is complete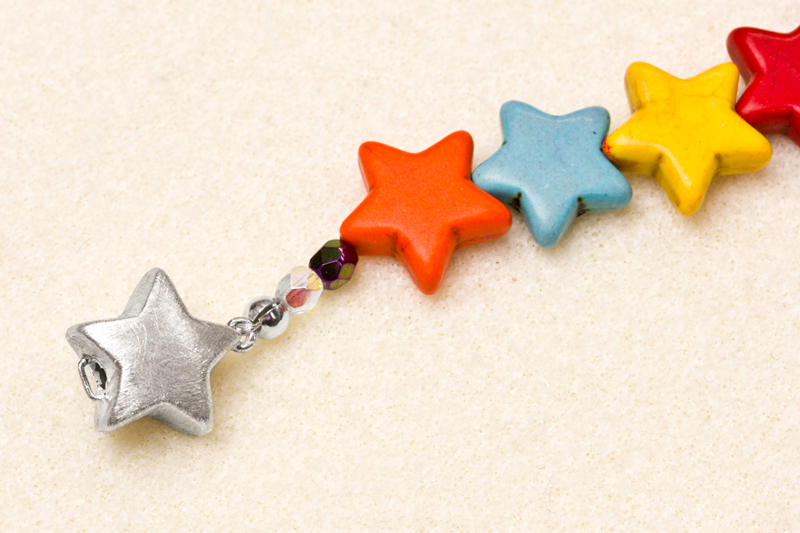 Now you have your finished piece!
Top Tip: By using crimp covers, this gives the piece a more professional look.