Cooksongold is an ideal destination for those searching for a special luxury gift this year. We have some fabulous tools and kits for jewellery makers as you would expect, but also some more unexpected items to delight those who are a little more difficult to buy for. Take a look through some of these top picks to see what 'gems' you can discover…
Gold Pro Max Barreling Machine with Starter Kit (999 6025)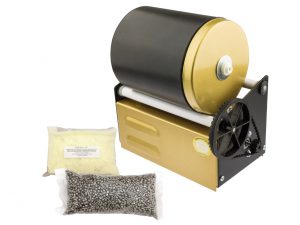 Any jeweller who doesn't already own a barreling machine is going to be thrilled to receive a gift such as this. As well as the sturdy 3lb unit, contained in a neat and compact design, you will also receive a free starter kit containing mixed shot and barreling compound to get you started. The barrel included in this set has an internal diameter of 100mm and a length of 110mm, and features an extra secure lid to prevent any leakage. This one is a real crowd pleaser, particularly for anyone just starting to make jewellery, and to top it off it comes in a lovely shiny gold finish which is very festive!
Metalsmithing for Jewellery Makers by Jinks Mcgrath (999 A167)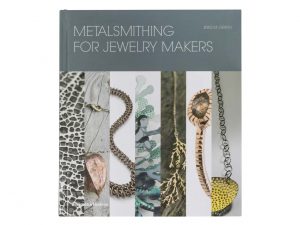 A quality reference book always makes a great gift for those of us who are practically minded. Jinks Mcgrath is a well respected and prolific jewellery writer, and this book is a substantial metalsmithing companion covering technique, materials, tools, design and so much more besides. This well-rounded text would be ideal for anyone who already has a basic understanding of jewellery technique and is looking to take things to the next level. It really is beautiful book full of inspirational photographs and sound advice.
University Student Jewellery Tool Kit, (997 1005)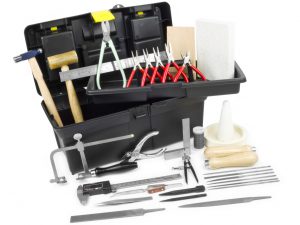 This has to be the ultimate gift for anyone looking to embark upon a career in jewellery, and contains all the hand tools you might need to get started. Everything contained within the kit is curriculum approved, so you can rest assured that it is not full of odds and ends that won't be needed. The list of what's included is extensive, but to summarize you get a saw frame, five sets of pliers with different profiles, two sets of cutters for wire and sheet, tweezers, soldering flux and blocks, a bench peg, a set of 6 needle files, two full size files, two hammers plus everything you need to mark and measure out your metal including a digital vernier gauge. On top of that you also get a nice sturdy toolbox to keep it all in, so all you need to do is stick a large bow on it!
Technique Master Bezel Set Pro (999 7199)
If the jewellery maker in your life is looking for something to improve their stone setting technique, then this quality set would make a great gift. Containing 36 steel punches in various sizes as well as 2 handles, this Technique branded set is ideal for creating professional prong, bezel and tube style settings. Not only that, the set comes complete in a handy wooden box which includes a soft black foam interior – meaning they will be able to keep the punches safely and neatly stored away when not in use! This really is a great gift if you are looking for a professional set of tools for stone setting.
Secain 1 Gram Gold Bar Card (GRZ 001)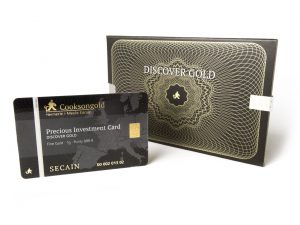 This really is a sophisticated gift. Our unique Secain investment bars feature a 999.9% pure gold bar, securely encapsulated in a discreet credit card style format which comes in a beautiful presentation wallet. This is a thoughtful gift that can be put away for the future, but is easily cashed in should the need arise. You may well be tempted to buy more than one!
I hope these top gift ideas have given you some inspiration for your loved ones this Christmas. We have such a diverse range here at Cooksongold that I'm confident you will something here to suit even the trickiest of people. Happy shopping and Merry Christmas!
Need a little more Christmas gift inspiration for jewellery makers? Take a look at our Christmas gift finder to explore plenty of gifts they will love this festive season – from stocking fillers to workshop treats and more.