As Fathers Day approaches (Sunday June 16th), once again the shops are full of gifts for men ranging from the wonderful to the distinctly weird! So let us guide you through some of the more practical and dare we say it, sensible gift ideas for men that Cooksongold has to offer.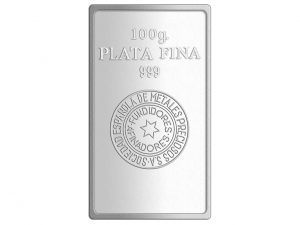 Personally speaking, we love a gift voucher so if you are finding it hard to choose something specific and are worried about getting it wrong, Cooksongold now offers gift vouchers which allows the recipient to choose their own perfect gift. Vouchers must be purchased in-store or over the phone in which case they can be sent through the post and should be redeemed in the same way, so bear this in mind if you are buying for someone who only shops online.
If you feel your dad or granddad deserves something really special this year, then it may be worth considering an investment bar. They are, without doubt a considered purchase particularly if you are thinking about a gold one, however we do also have silver ones which are much more affordable whilst still looking the part. Silver investment bars come in sizes ranging from 50g – 1000g, where as gold ones start at 20g and go up to 500g with prices from a reasonable £46.83 to an eye watering £18'170 excluding VAT.
For those who like a gadget, our brand new Jewellers Smart Loupe might be just the ticket. It can be used as a traditional loupe with its powerful 10x magnification. However the lens can also be removed and inserted into the seperate clip supplied and attached to a smart phone, enabling you to take magnified photographs in one quick and easy step. It comes in a stylish hard case which will easily fit into a pocket for perfect portability which is definiely going to earn you some brownie points.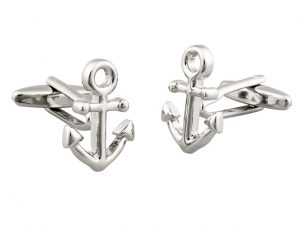 It would be an oversight not to mention cufflinks when talking about gifts for men and if your dad or granddad likes to look smart, they are a great choice. We have many to choose from including our Rhodium Plated Brass Anchors which are particularly poignant at the moment with the anniversary of the D-Day Landings. Traditionally a symbol of hope, strength and steadfastness, anchors make the perfect gift for those wishing to remember the men and women who fell for their country 75 years ago; but are equally fitting for those who have been a steadying influence on your life.  Price points range from just £4.86 – £25.29 excluding VAT so there is something to suit all pockets. Just remember to add one of our fabulous cufflink boxes to your order and you are good to go.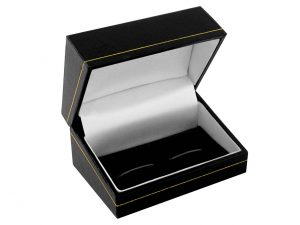 Don't forget about our bestselling leatherette cufflink box which is strong, stylish and reasonably priced at only £2.21 excluding VAT making it an absolute no brainer!
Make sure you get your order in soon to avoid disappointing dad on Father's Day – we're sure he deserves something nice this year.