We are all aware that generally speaking, finding inexpensive Christmas gifts may have become that little bit more challenging. However, I do enjoy a challenge and have searched extra hard this year to find you a selection of great items which won't disappoint, yet still cost under a fiver. Take a look through the selection below…
Sterling Silver Christmas tree Enamel Stud Earrings (XSS 2104)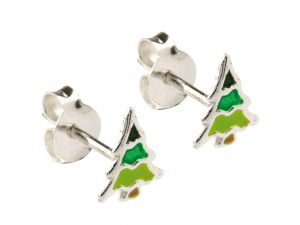 No gift list is complete without some festive novelty jewellery, and I love these surprisingly subtle Christmas tree earrings which will be sure to raise a smile. Decorated with three colours of enamel, they are made from sterling silver and measure 7.5mm x 5.4mm with a 10mm post, so are not going to overpower any outfit. Simply pop into one of our purple silk pouches featured below and they are ready to give and still well under £5 all in – perfect!
Silicone Flexible Floral Swirl Mould (700 555)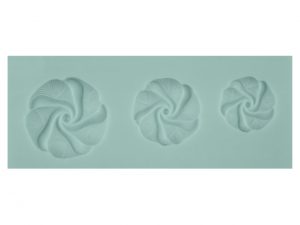 If you know someone who enjoys working with precious metal clay, then a good, quality shaped mould will make a great practical gift. The floral swirl design above is one of a number of styles we've introduced which are made from silicone. They are flexible which makes removing your clay once dry so much easier, and this one in particular represents superb value for money as it contains three different sizes of the floral design – but there are many others to choose from.
Wham Extra Small Storage Organiser (997 701D)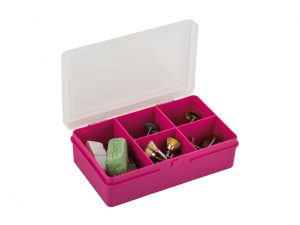 I was really spoilt for choice this year when looking through our storage range, as there are so many well designed and inexpensive pieces to choose from. The extra small box above is perfect for storing those precious items that you want to keep separate from everything else; maybe it's your 18ct fittings or some bits and burrs that you only use with precious metal clay.  Not only does it win loads of brownie points for being so super cute it is also well under £5! Pop a few chocolates into each compartment and anyone remotely into their craft or jewellery making is going to love this gift.
ImpressArt Stamp Sticker Guide Set (999 I328)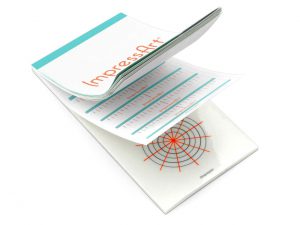 There are so many different metal stamping items to choose from, it can be hard to know where to start when looking for a gift – but this sticker guide set from ImpressArt makes a perfect stocking filler. This handy book of guides provides a quick and easy way to space out letters, stamp an intricate pattern or even stamp in a curve, so the possibilities are endless! No matter whether your loved one is already a metal stamping enthusiast or a beginner, it would make an ideal gift this Christmas.
Satin Purple Pouch (994 164X)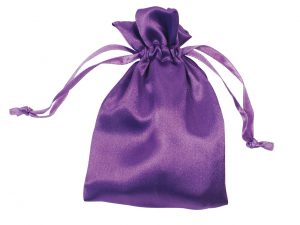 Packaging can be difficult to squeeze into a tight budget, but buying in multiples will always lessen the impact and these lovely purple satin pouches are not going to look like you've skimped in any way whatsoever. The beauty of these is that they measure a generous 10cm x 13.9cm, so they are large enough to accommodate a wide variety of jewellery and objects. You are also getting 6 in a pack which works out at under £1 per pouch, which really isn't bad at all!
I think you will agree there are some lovely ideas in the mix this year and many, many more available to browse on our Christmas gift finder, so why not take a look and get a few more people crossed off that list?