Summer is a great time to get out and about if you are seeking some motivation for your next jewellery or craft project.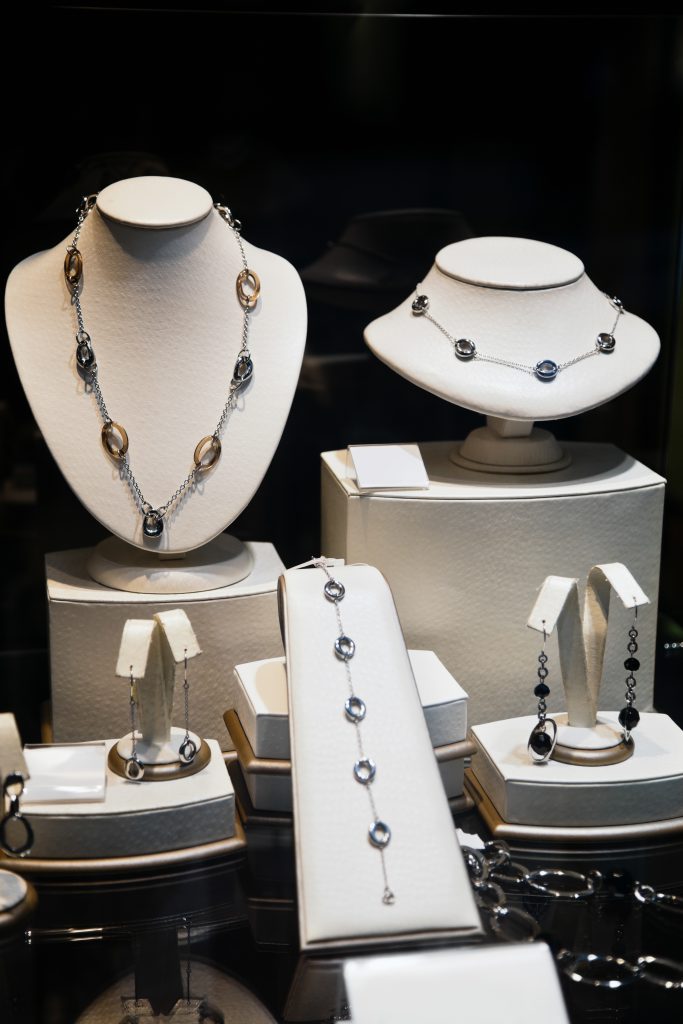 Below are just a few highlights to look out for, which will be sure to get those creative juices well and truly flowing…
The Everyday and the Extraordinary
9th June – 9th September
Birmingham Museum and Art Gallery, Chamberlain Square, Birmingham, B3 3DH
Open daily 10am – 5pm, or 10.30am – 5pm Friday
Free admission
'The Everyday and the Extraordinary' is all about looking at the objects all around us in a different way. Containing over 70 exhibits, this touring exhibition is a collaboration between The Arts Council and Birmingham Museums, and seeks to re-examine our attitude and relationship with everyday found objects in an increasingly digital age. By turning seemingly mundane items into objects of beauty or in some cases satire, the artists are forcing us to re-connect with our surroundings rather than living in a virtual online world. This looks set to be an extremely thought provoking exhibition that is definitely worth a look this summer.
Royal Academy of Arts Summer Exhibition 2018
12th June – 19th August
Piccadilly site, Burlington House, Piccadilly, London, W1J 0BD
Open daily 10am – 6pm, with late opening until 10pm on Fridays
£18 per ticket, under 16s free
Coordinated by infamous artist Grayson Perry, The Royal Academy's Summer Exhibition is a much anticipated annual event which is open throughout the summer. The Royal Academy is currently celebrating its 250th birthday and is a unique charity run by artists for artists. Their Summer Exhibition is world famous and attracts a huge number of entries each year and represents the largest open-submission art exhibition in the world, attracting a broad and eclectic mix of work. Entries are submitted to a selection committee consisting of Royal Academicians, each elected by their peers for their outstanding and ongoing work, guaranteeing a wild and diverse collection under roof. This is an exhibition guaranteed to delight and inspire!
Three Counties Flea Market and Collectors Fair
28th May, 22nd June, 27th August and 16th September
Three Counties Showground, Malvern, Worcestershire
7.30am – 3.30pm
£5 entry
Not everyone wants to travel to London to shows and exhibitions so if you fancy doing something a little different, the giant flea markets hosted at the foot of the beautiful Malvern Hills might be just the ticket. Held on a bi-monthly basis, these fairs attract around 300+ stallholders inside, as well as countless others outside all selling a wonderful blend of vintage, retro and antique goods plus everything in between! The beauty of these events is that you never quite know what you will see next, but in general you are guaranteed an array of vintage jewellery and ceramics, textiles, tools and hardware, clothing, books, furniture and many, many other curiosities. I bought my doming block and punches from one of these flea markets a few years ago, so it's definitely worth keeping an eye out for those unexpected gems! 
America's Cool Modernism
23rd March – 22nd July
Ashmolean Museum of Art and Archaeology, Beaumont Street, Oxford, OX1 2PH
Open Tuesday – Sunday 10am – 5pm
£13.50 per ticket
America's Cool Modernism: O'Keeffe to Hopper is the first of its kind to examine the cool and detached art of early 20th Century America. Shaped by events of the time (the great depression and rapid urbanisation), much of the modernist art of the era was very controlled and precise giving it a cool edge which remains today. Fabulous works by artists such as Georgia O'Keeffe and Charles Sheeler have been loaned by the Metropolitan Museum of Art in New York (amongst many others), to form the basis of this exciting exhibition which contains many pieces never seen in the UK before. Having already received rave reviews, there is still plenty time to visit (until 22nd of July) if you are in the Oxfordshire area.
For even more inspiration, don't forget there are plenty more exhibitions and shows taking place across the UK. Download our handy Jewellery Craft Fair Calendar here and make sure you are well prepared for the year ahead.