There's no doubt that the world of jewellery is always evolving, with new tools and technologies constantly being developed and introduced to complement traditional techniques and craftsmanship.
Among these new innovations for the jewellery making industry is direct precious metal 3D printing, made possible using Cooksongold's Precious M080 system – something which we are pleased to announce you will be able to experience for yourself at International Jewellery London 2018, the UK's leading trade event for the international jewellery industry.
Register to Attend IJL Here >>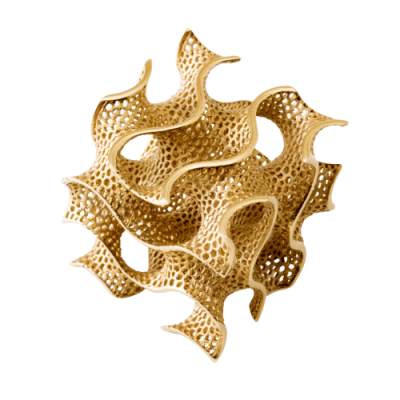 Throughout the exhibition we will be showcasing this pioneering technology, the first direct precious metal 3D printing system designed exclusively for the jewellery, watch and precious metals industries, which has been jointly optimised by Cooksongold and EOS GmbH to provide jewellery makers with the power and freedom to create complex pieces just like the above in a matter of hours.
At the event we will also be launching Cooksongold 3D, our new direct precious metal printing service, giving you the chance to learn more about this bureau service ideal for bespoke jewellery pieces like the 18ct gold bi-colour bracelet shown below.
What is Direct Precious Metal Printing?
The production of innovative jewellery directly from precious metal powders has recently burst onto the manufacturing scene. Known as 3D printing or Additive Manufacturing, this technology involves powdered precious metal being melted layer by layer onto a base using a laser.
Direct precious metal printing technology frees jewellery designers from the constraints of conventional manufacturing and techniques, allowing complex and beautiful parts to be created which are ready to finish in a matter of hours. Parts can be made light-weight and hollow (and so very cost-effective), and they can also be made with intricate articulation which are highly customisable.
Not only that, our direct precious metal printing bureau service Cooksongold 3D gives companies and individuals the opportunity to use take advantage of this technology for themselves, as they start to design for and adapt to direct precious metal 3D printing. Want to know more? Feel free to visit us on stand E160 at IJL 2018 to take a look at the technology for yourself, and learn more about our bureau service.

Here's what David Fletcher, our Additive Manufacturing Business Development Manager had to say about the exhibition:
"By bringing the system to IJL 2018, we're hoping to provide an introduction to the technology, displaying how the jewellery industry can now adopt the process as part of their supply chain. We believe that the more people understand about the technology, the more they will be able to push the boundaries of jewellery making by completing previously unachievable designs."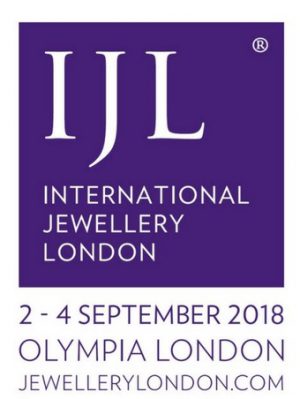 International Jewellery London 2018 will run from 2nd to 4th September at Olympia, London, with Cooksongold on stand E160 throughout the event.