What comes to mind when you think about jewellery for summer?
Casual, organic, freeform, fun, whimsical, colourful and informal are some of the things which immediately spring to mind. Summer jewellery is about capturing a feeling above anything else, and that can encompass many different elements.
Colour can change a look instantly, and during the summer months, we embrace colour more than at any other time of the year. It is a time that we may choose white over black as a neutral, and then add a lime green or a pop of turquoise to really seal the deal. We tend to associate blue and turquoise tones with warm seas and blue skies, so it is really no surprise that these colours are always prevalent in summer fashion.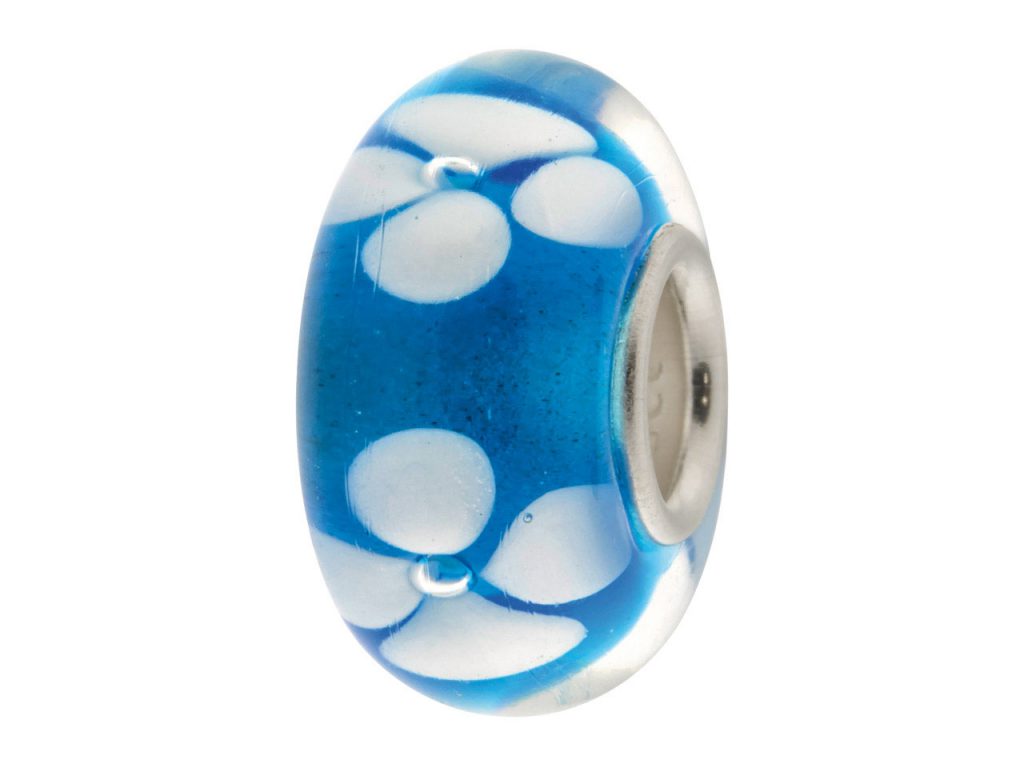 Glass Charm Bead, Blue with White Flowers (61GL CB58)
Motifs tend to be much more whimsical and often naturalistic as we embrace the warm weather and all that it brings with it. You will see insects such as dragonflies, butterflies and bumble bees in abundance as they make terrific subjects for casual charms and pendants which are more fitting for summer outfits. Flowers, although universally popular all year round, will also always go into overdrive within accessories during summer as our gardens fill with cheerful blooms which we seek to emulate in our jewellery. This sort of imagery is upbeat and fun and looks good in just about every colour, so if you feel like wearing a rainbow of accessories it still works!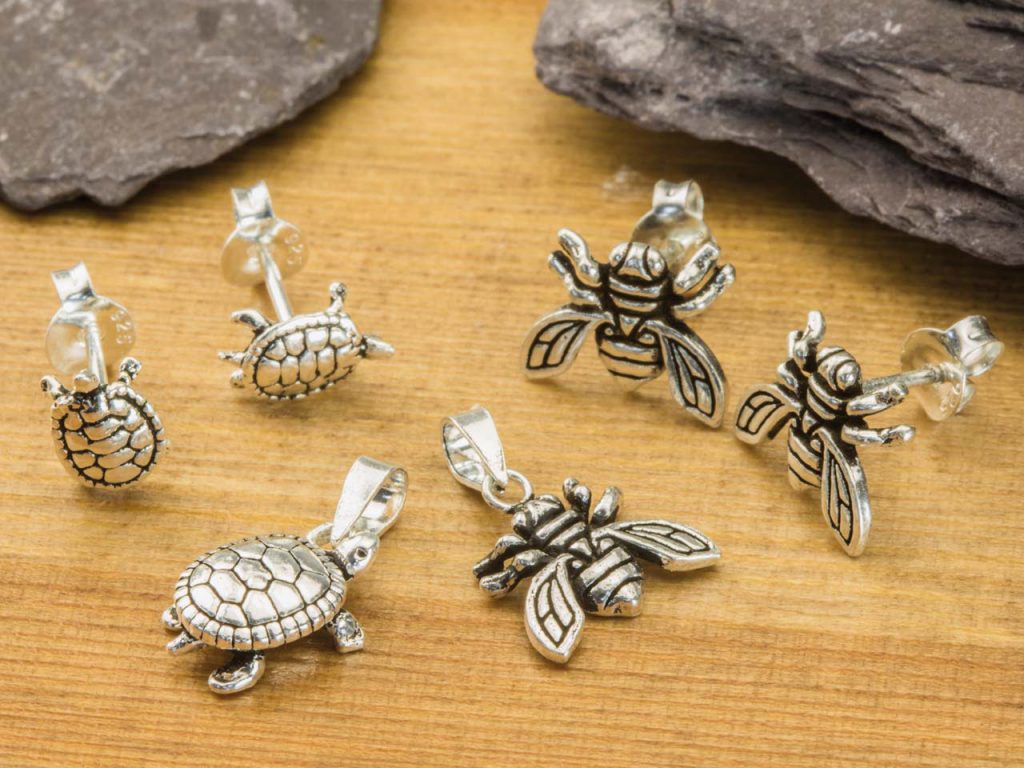 Sterling Silver Tortoise and Bee Design Jewellery
In terms of styling, summer jewellery will often be more irregular and free-form, and anything but formal. Layering and stacking are absolutely key and you will often find clusters of pieces as well as groups of 3 or 5 to keep things casual. Chains will appear in multiples, and rings, bracelets and bangles will be mixed in both style and material to build up a bohemian look. Generally speaking, the last thing you want is anything to match!
Sterling Silver Stacking Rings (VRS 220O)
Finally, we come to materials, and this is where summer jewellery really comes into its own. I think it is fair to say that anything goes! From metal, stone and wood, to glass, leather and fabric, it is all currently in the shops as we speak to be thrown together in any way, shape or form. Rose gold is particularly pretty when teamed with bright pink or orange, but works equally well with leather and white ceramic and has been so popular in watches in recent years. Tassels have been hugely on-trend this year in a vast array of spice tones such as mustard, ochre and cinnamon, which work well with off the shoulder tops and sundresses. The great thing is that there are no rules so you really can't get it wrong; as long as you remember to keep it light-hearted, nailing that perfect summer accessory is within everyone's grasp.
If you have been making something special for the summer months, we would love to see your creations – so why not enter your piece into our Design of the Week competition? Don't forget to explore the latest additions to our finished jewellery range too, which are perfect for staying on trend this summer.