The busiest time of the year for retailers and designer/makers is rapidly approaching. So now, (while things are still relatively calm), is a good time to plan and prepare the workshop for the battle that is to come! So, we put together a quick summary of the best ways to prepare your workshop for Christmas.
Clean down and check stock
Cleaning and tidying may not seem like a priority, when there is stock to make, but it is essential to enter the busy period of the year with some sense of order and organisation. It will stand you in good stead, when time is limited. Allowing you to easily see at a glance what metal and consumables need to be re-ordered.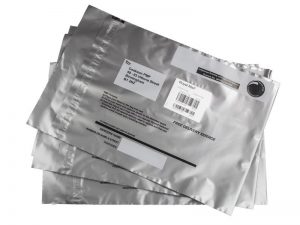 Our suggestions:
Clean down bench surfaces collecting any lemel and scrap for refining.
Check your stock levels of consumables e.g. solder, flux, buff sticks, emery paper, earring findings, chains in a range of styles and sizes, jump rings etc. and re-order if required.
Check tools are sharp, clean and damage and rust free. Repair, sharpen, clean or replace as necessary.
Consider buying new equipment to save time
Now is also an ideal time to invest in new equipment, which might save you valuable working hours. For example, if you spend endless hours sawing out metal shapes, you might want to consider purchasing a better saw frame. This may speed up the process, thus making the process less arduous.
On the other hand, if you are spending a lot of time polishing intricate pieces by hand, why not think about investing in a tumble polishing motor. Available in a range of sizes, a tumbler will allow you to polish multiple items at the same time whilst freeing up time to get on with something else, which is a win/win situation let's face it! If you want items to be done even quickly, perhaps the JoolTool Jewellery Polishing And Sharpening System. This system enables you to grind and polish jewellery, metal clay, chains as well as restoring scratched antiques and car parts including metals such as; silver, copper, bronze, platinum, gold, brass, aluminium and stainless steel.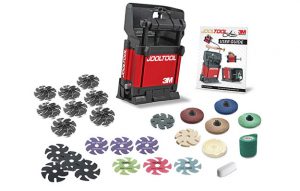 Greenlion Jewellers Saw Frame (997 3322), Gold Pro Max Barrelling Machine with Free Starter Kit (999 6025) and JoolTool Master Jewellery Polishing And Sharpening System (998 J002)
Ensure you have enough packaging
Having your workshop prepared for Christmas sales doesn't only include the making of the pieces themselves. You must also ensure you are covered for any packaging and sales materials you might require to actually get your items to the customers.
Online selling goes on 24 hours a day and orders can come from all over the world, so you will need to stock up on boxes suitable for posting. As well as business cards, brown wrapping paper, Sellotape and parcel tape to cover all eventualities. Running out of any of these items could potentially prevent a sale or inhibit a repeat purchase. Therefore, it's simply not an option when you are in the middle of a rush order!
Black Card Postal Universal Box, Medium (994 251) and Grey Soft Touch Postal Ring Box (994 212)
We have a great range of lightweight, postal boxes. They can help to keep costs down whilst still keeping your pieces fully protected, in a functional but stylish manner, until they reach their destination.
Don't ignore the paperwork
And finally, it's easy to ignore the laborious business of paperwork when things are busy. But whether you choose to keep your records digitally or manually, ensure you have a designated folder set up ready on your phone, laptop or work space to store all your sales and receipts as they come in. If you don't already do so, a little bit of time spent organising this now will pay dividends when the time comes to fill in those tax returns. If you do nothing else, then at least make sure all your paperwork is in one place rather than scattered all over the workshop.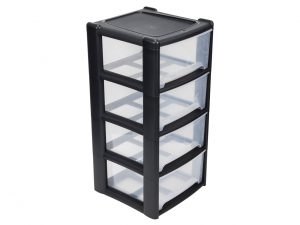 Wham Extra Large Storage Drawer Tower Black, 4 Deep Drawers (997 740A)
Written by Joanna Varney
Joanna has worked in and around the jewellery industry for well over 20 years. She has designed and created her own pieces as a designer maker, as well as working in jewellery retail on a much larger scale, producing designs and NPD for some of the UK's largest high street retailers