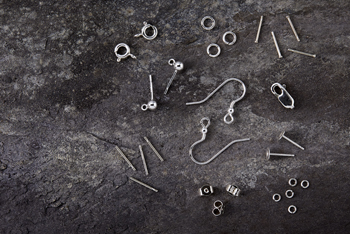 Findings are those clever little items that keep our jewellery pieces safe, secure and in place; in short, they make jewellery function as wearable art. Take a moment to consider creating a piece without using a jump ring or perhaps an earring scroll, and you will quickly begin to appreciate just how vital findings are. Use our jewellery findings guide to find out about the different types of jewellery findings you can use in your projects.
The Different Types of Jewellery Findings
Jump rings
First up in our jewellery findings guide – jump rings. Anything that needs to be linked, suspended or joined together, whilst still allowing free movement, requires a jump ring. They can be understated and tiny or extravagant and obvious and we have every conceivable size and alloy to choose from.

They are supplied either closed or open, allowing you to choose dependant on the requirements of your project. (Open jump rings are more versatile and can be soldered closed once in position).

Our most popular and multipurpose sizes are 5mm and 6mm and if you are after strength and rigidity, go for heavyweight.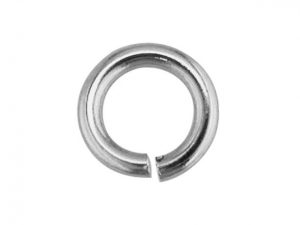 Sterling Silver Jump Ring Heavy 5mm
Earring pins and scrolls
Like gin and tonic or Morecambe and Wise, one simply doesn't work without the other; and earring pins and scrolls are amongst the most frequently used types of jewellery findings available.

A standard earring pin is 0.8mm thick and comes in either 9.5mm or 11.1mm lengths. Cooksongold pins are pre-notched with a good indent at the end and it is this, coupled with a strong scroll with perfect tension, that creates a reliable earring fitting.

You will notice that throughout our range we suggest perfect partners for products. When choosing earring fittings, make sure you check this information to ensure your pins fit your scrolls.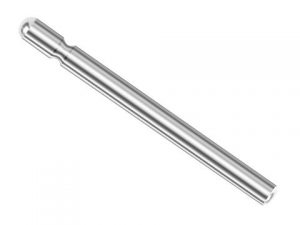 Sterling Silver Pin 9.5 X 0.8mm, Pack of 20, 111 3/8″ Ear pin and Sterling Silver Scroll Medium Pack of 20
Clasps
Clasps keep our jewellery secure and in position and are what prevents our precious keepsakes from falling off with the slightest tug.

All the different jewellery clasps need to be both strong and secure, as well as being aesthetically pleasing and the size (and style) you choose should be determined by the specifics of the item it is for. For example, a lightweight pendant chain will often come with a small bolt ring clasp; These are lightweight, inexpensive and perfectly adequate for the weight of the chain.

One of the most popular types of necklace clasps is the 'lobster claw' which is heavier and stronger than a bolt ring. It has a sprung trigger mechanism which is very reliable and suited to both light and heavyweight chains. Our most popular sizes are 15mm and 17mm.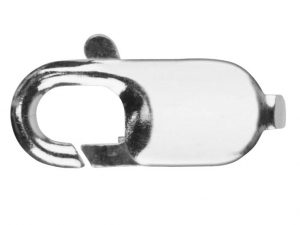 Sterling Silver Lobster Claw Oval 15mm
Earring hooks
Another recurrent best seller, earring hooks are what make our earrings dangle and sway as we move. Like so many findings, they are so commonplace that most people, I'm sure, just take them for granted, but they are fundamental to a successful earring.

The hook itself needs to be strong, yet flexible enough to be easily pushed through the ear (usually 0.7mm-0.8mm). It also needs to be long enough to stay in position and can come with an additional safety loop if required.

Our most popular style is the traditional loop and bead design which makes a great multi-purpose option suitable for a range of designs. It is extremely easy to use (simply open up the loop with pliers, add your design and close again) and a favourite with both designer/makers and customers alike.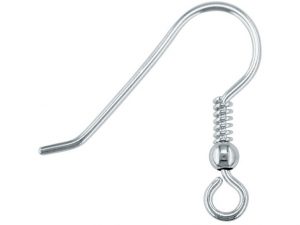 Sterling Silver Hook Wires, Pack of 6, With Bead and Loop
And that concludes our jewellery findings guide! This is just a brief look at some of our best-selling and most popular types of jewellery findings, but as we currently hold the biggest range in the UK, we have literally thousands more.
To view the full range, order our new catalogue today. Or browse our complete range of jewellery findings online and order yours.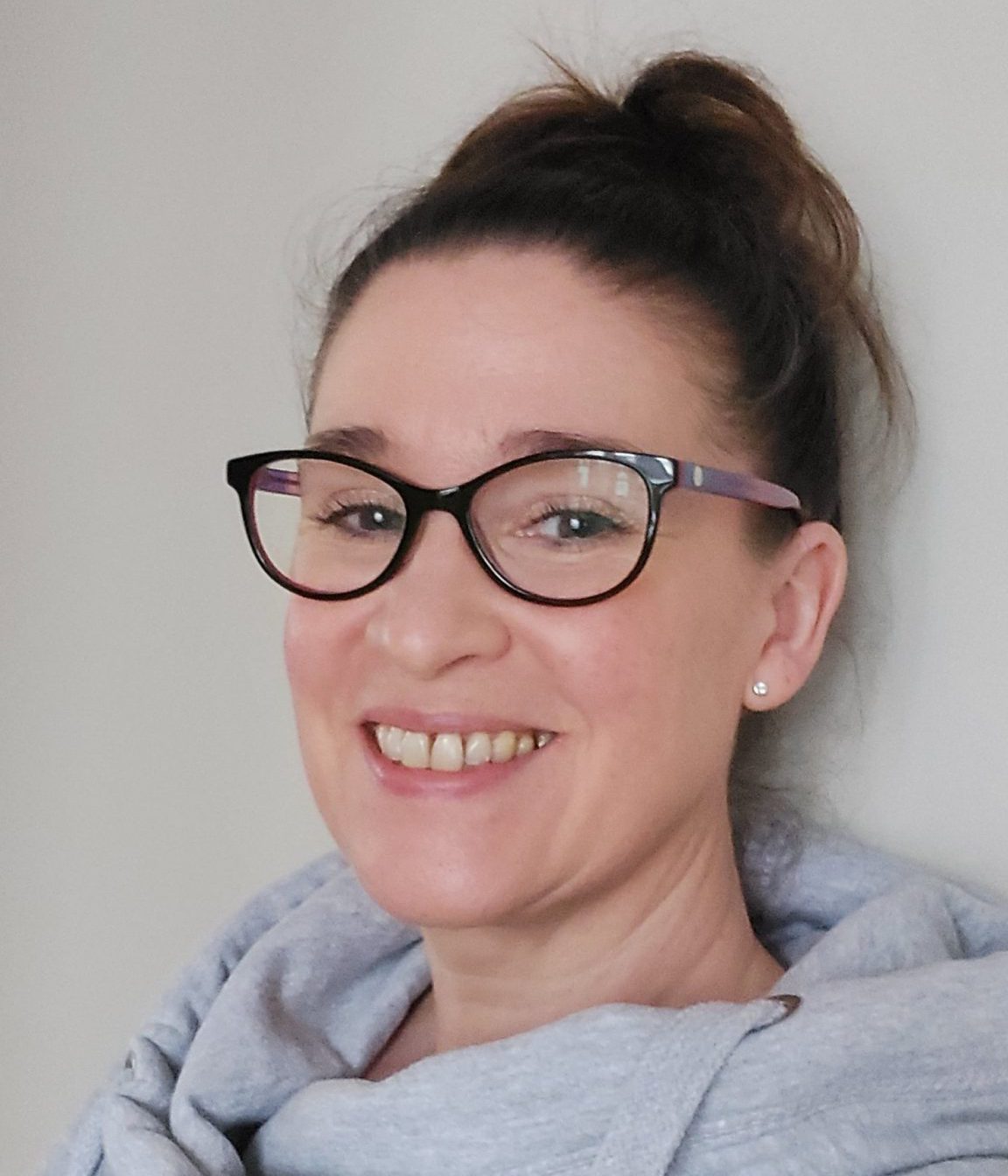 Written by
Joanna Varney
Joanna has worked in and around the jewellery industry for well over 20 years. She has designed and created her own pieces as a designer maker, as well as working in jewellery retail on a much larger scale, producing designs and NPD for some of the UK's largest high street retailers