Looking to build on your collection of metal clay tools? Whether you're a complete beginner and just need the essentials or you'd like to take your metal clay jewellery making into the realms of stone settings and ring making, find our comprehensive guide to metal clay tools below.
Metal clay tools and supplies for beginners
Check out the metal clay tools that we'd recommend for beginners. Keep in mind that you can switch out some of these options for things that you may already have lying around the house too. So, whatever your budget, it's simple to start building out your metal clay tools collection.
Metal Clay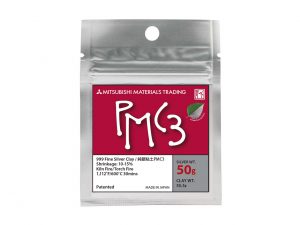 There are a few different types of metal clay that you can work with, namely bronze, copper, and silver clay. The two leading brands that most metal clay jewellers work with are PMC (Precious Metal Clay) and Art Clay Silver. Keep an eye out for the amount you choose to buy to start out with. Most metal clays are available in a range of quantities from as little as 5g right up to 50g, so starting small may be the best route to make sure that your clay doesn't dry out as you use it.
Metal Clay Paste
You can make your own metal clay paste when you first start out. This can be done simply by mixing clay and water into a paste-like consistency. But if you have the budget, and you think you'll spend quite some time adding different components to your metal clay designs, you may want to invest in some metal clay paste to help your process along.
Teflon Sheet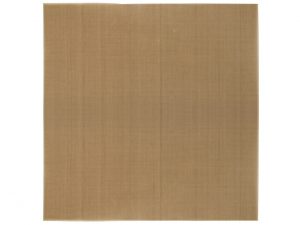 Teflon worksheets are a no brainer when it comes to metal clay. They are used to place your metal clay onto as you work on it. This means that the clay does not get stuck to your work surface and does not gain any unwanted impressions from your work surface too. As one of our must-have metal clay tools, you may want to invest in a multipack so that you've got enough to work with as your production process gets bigger and better.
Badger Balm
Do you find that your clay is sticking to your Teflon sheets or the tools that you're using? Badger balm is just the ticket. When rubbed onto hands, work surfaces and tools, this balm helps your clay designs easily come loose. That means no ruined designs and no mess left behind as you work. For a complete beginner's alternative, try olive oil. This will stop your clay from sticking but may leave your hands feeling a little greasy.
Metal Clay Roller
A simple plastic roller goes a long way with metal clay jewellery making. Invest in a simple roller for rolling out clay pendants, earrings, and charms evenly and accurately. Why plastic? A traditional wooden rolling pin may leave a slight impression on your metal clay. Plus, you don't really want to mix your kitchen utensils with your metal clay tools and supplies.
Spacers or Playing Cards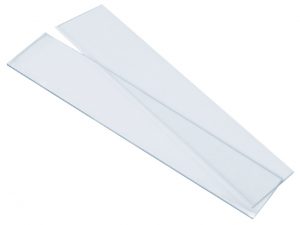 For a completely even finish when you're rolling out clay, you'll need to balance your plastic roller on two spacers placed either side of the clay that you're rolling out. Many jewellers use playing cards to get the thickness they're looking for, so if you're just starting out and already have some playing cards lying around, try this out. Later, you may want to invest in plastic spacers for a more accurate approach.
Hand Torch
To fire your metal clay a hand torch is absolutely necessary. Firing using a hand torch is great for beginners as you don't have to invest in a kiln.
Learn about firing techniques with our handy guide on how to fire precious metal clay.
Fire Brick or Soldering Block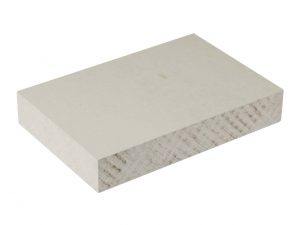 A soldering block is important when you're firing using a hand torch. This will protect your work surface and dissipate the heat as you work.
Tweezers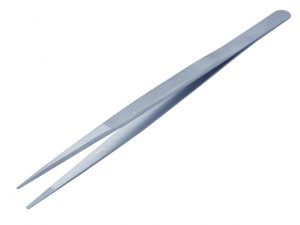 Vital for handling hot metal clay after firing.
Advanced Metal Clay Tools and Supplies
Looking for some more advanced metal clay sculpting tools? Add the following to your collection to help you perfect your designs.
Pin Vice or Hand Drill
A pin vice or hand drill is the ideal investment when you want to add findings to your designs. Particularly useful for adding jump rings to pendants it will allow you to add bails and jump rings to your work with ease even when the design is at the dry stage, before firing.
Agate Burnisher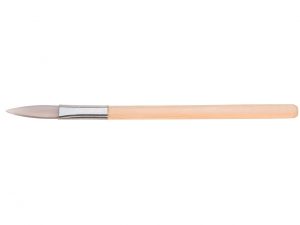 Agate is a hard stone that will help you thoroughly polish your metal clay design after firing. An agate burnisher will give you metal clay a professional shine.
Brass Bristle Brush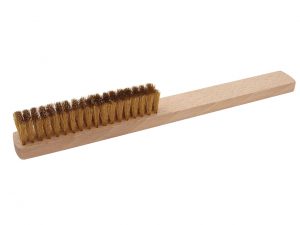 This tool is your starting point for the metal clay polishing process. Once you've fired your piece and quenched it, use your brass brush to remove all the oxidisation that's built up during the firing process.
Small Paintbrush
Ideal for brushing away excess clay as you file and polish or for use with metal clay paste as you add new components to your design.
Rubber Block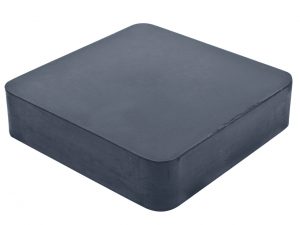 Do you use files, sanding pads and polishing papers to finish your metal clay work? To keep your design steady as you work, use a rubber block. It will stop your design from slipping around and help you more accurately finish your piece.
Wooden Ring Mandrel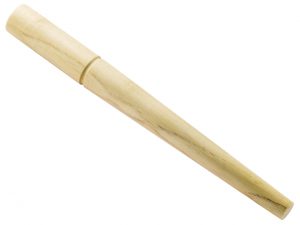 Planning on making rings with metal clay? You'll need to invest in a tapered wooden mandrel to shape and form your ring. If you don't already have a ring sizer you may want to pick up one of these too as this will help you get a more accurate ring size.
Needle Tool
A multi-purpose tool, a needle tool will help you cut clay and carve out more detail in your design. It can also be used to push down stones into your clay precisely.
Metal Clay Cutters and Moulds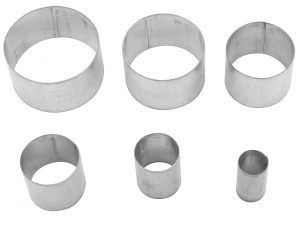 There are a variety of moulds and cutters you can use to create different shapes and designs in your metal clay designs. You can also add an impression with textured sheets made from rubber or plastic. Don't be afraid to experiment with natural textures and old wallpaper to create your own designs too.
Metal Clay Tools For A Professional Jewellery Workshop
Taking your metal clay tools collection to a more professional level? Think about investing in the following supplies to speed up your manufacturing process.
Hot Plate
You can pick up a hot plate from a supermarket at a fairly cheap price. This will help you to speed up your clay drying process that is needed between shaping and firing. By simply placing your wet clay design on the hot plate on a low setting this will dramatically speed up the drying process and help you fire your designs quicker.
Metal Clay Kiln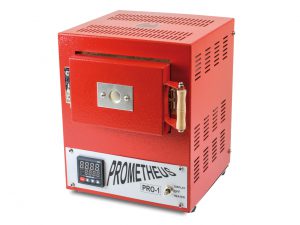 If you're branching out and making more larger pieces of metal clay jewellery you may want to invest in a kiln. This will make sure that your metal clay designs are fired accurately and entirely, leaving you with a fully sintered metal that is durable and long-lasting.
There you have it! A full list of metal clay tools and supplies that will help you move forward with your jewellery making skills. If you're still a little unsure what to purchase first, take a look at our precious metal clay kits. Our kits will give you all the tools and materials you need to get started in metal clay jewellery making.
For more information on Precious Metal Clay, download your FREE PMC Guide today.