There's no doubt about it, there are some lovely winter jewellery trends around this year and many of them come with a large dose of fun and frivolity for a change.
Unicorn Themed Jewellery
Take the unicorn trend for example – this year there have been more unicorn themed products than ever before. However as we approach Christmas, everything becomes amplified and the pastel colours associated with this trend transcend into the most gorgeous lilac and pink sparkles mixed with white and iridescent rainbows. Fortunately this colour palette lends itself perfectly to jewellery and accessories, and there are many ways to tap into it with ease.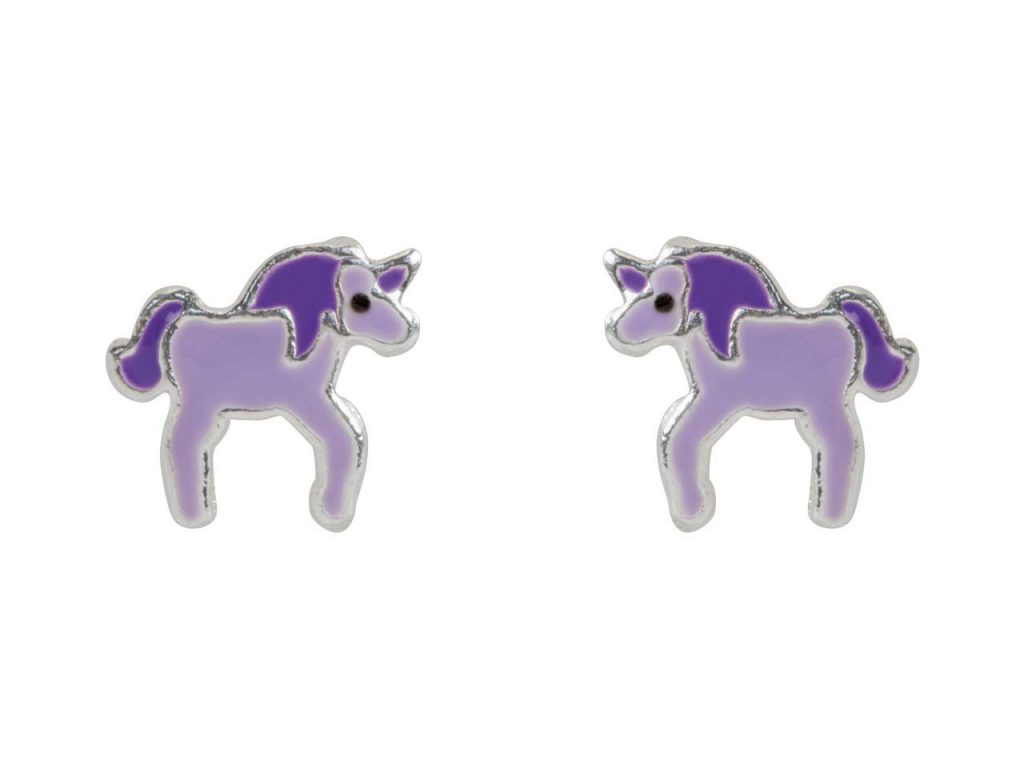 Sterling Silver Unicorn Enamel Design Stud Earrings (XSS 2179)
Think Swarovski Crystal beads in tones of Crystal Aurore Boreale, violet Aurore Boreale and beautiful pure white pearls and voila, the unicorn winter palette starts to emerge. However, if beads are not your thing then there are many other materials available which will enable you to tap into the unicorn trend with ease, whatever your skill level – such as glitter enamel, FIMO polymer clay and even opal gemstones to name a few.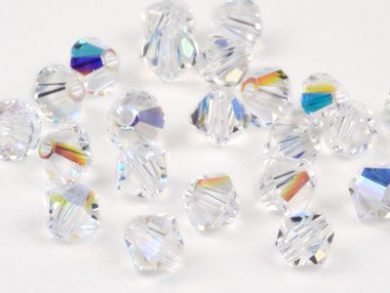 Swarovski Crystal Bicone Beads, Crystal AB 
Rainbow Themed Jewellery
Another trend you might want to embrace in your pieces this season is rainbow. Such a positive and vibrant emblem will always raise a smile, and it is possible to add it in a subtle way if you are not confident to adorn yourself from top to toe.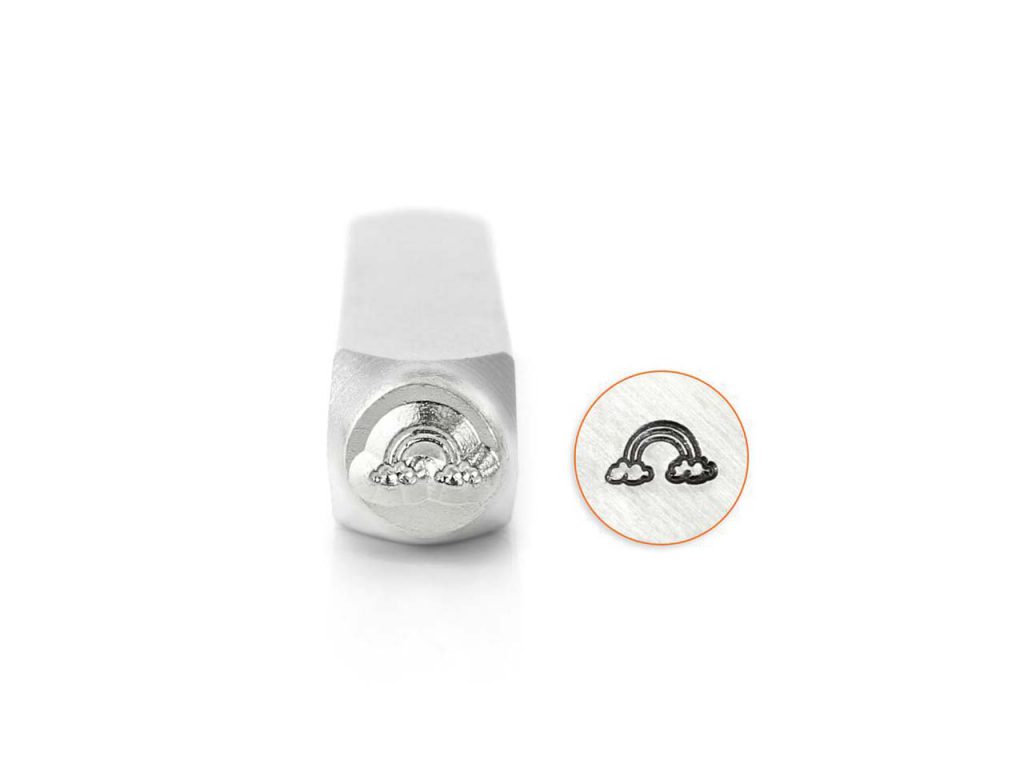 ImpressArt Rainbow Design Stamp 6mm (999 I392)
If subtle is what you are after then why not try a rainbow stamp from ImpressArt which will allow you to stay on-trend without going over the top. Made from hardened steel, these stamps can be used on soft metals (gold, silver, copper etc.) as well as a range of other materials such as leather and clay. They are great for adding decoration to designs, but can also be used to add a trademark emblem which customers can start to associate with your work.
When you work with stones and gems there are endless possibilities to create your own rainbow effect so below is a table containing some ideas from our range of gemstones and Swarovski Gemstones™ to get you started. Obviously the choice of gemstone is entirely down to personal preference, however, if you can keep within one range/brand/stone type your chances of stone matching in terms of cut will be far greater. Machine cut stones are also likely to be far more evenly cut than those cut by hand, so it is worth bearing all of this in mind when deciding which range to choose from.
| | | | |
| --- | --- | --- | --- |
| | | Semi-Precious Stones | Swarovski Zirconia |
| Pink | Pink | Pink Tourmaline | Pink |
| Red | Blazing Red | Garnet | Red |
| Orange | Poppy | Fire opal | Amber |
| Yellow | Honey | Citrine | Fancy Champagne |
| Green | Rainforest | Peridot | Green |
| Blue | Kashmir | London Blue Topaz | Fancy Blue |
| Purple | Violac | Amethyst | Fancy Purple |
The most cost-effective option is to use a CZ based range such as the Swarovski Zirconia. Most of these colours come in relatively inexpensively, so they are great value for money. However, a true red colour is notoriously elusive in CZ, which is why many opt for synthetic corundum when trying to obtain it.
Natural semi-precious stones will never disappoint when trying to achieve a full rainbow, but costs vary wildly. For example, garnet will be cheaper to buy than fire opal, so be prepared! Regardless of cost, a rainbow-themed jewellery collection or pieces based around unicorns are great ways of keeping on trend this winter – so why not get creative and add some of these designs to your own range of handmade jewellery?