If you are looking for a gift to treat the jeweller in your life this Christmas, then read on. Right now our range of jewellery making materials and supplies is brimming with luxurious gift ideas ideal for both professional and beginner metalsmiths and craft workers, who are looking for the perfect addition to their workspace.
Already have that special gift sorted and need a stocking filler instead? Take a look at some of these ideas for a little inspiration.
Foredom Power Tools
Foredom specialise in pendant motors, so if your loved one is looking to replace an old one or indulge in something new for their workspace, Foredom is ideal as it is a favoured brand among jewellers. Not only that, if you purchase a Foredom tool through Cooksongold, it comes with an exclusive 2 year guarantee.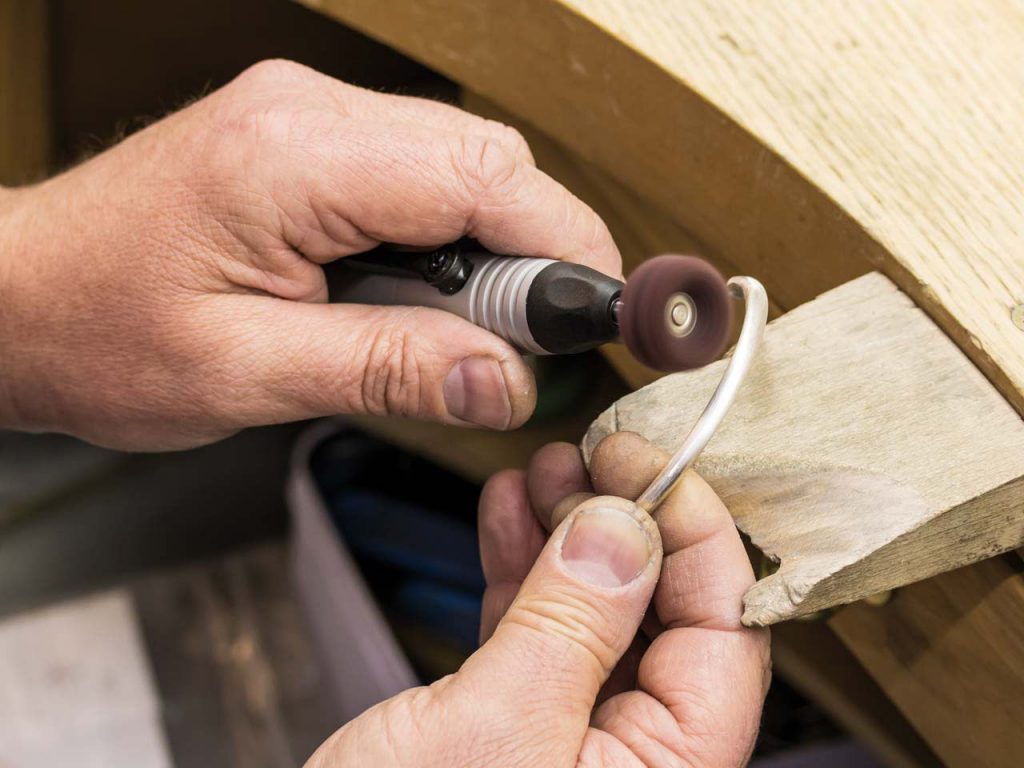 Foredom are known for their quality, power and performance tools, with their popular SR series pendant motors delivering multi-directional speeds of up to 18,000 rotations per minute. You can also order these flex shaft tools as part of a kit which includes a foot operated speed control, a hanging motor bale, interchangeable hand piece and accessory kit, containing everything they might need to get started – making this a great luxury gift for any metalsmith.
Greenlion Saw Frame
A saw frame may not seem like an indulgent gift to many, however when you see the sinuous curves of a Greenlion saw frame you may change your mind. Exclusive to Cooksongold in the UK, Greenlion saw frames are beautifully designed so that they are lovely to look at, as well as being extremely efficient.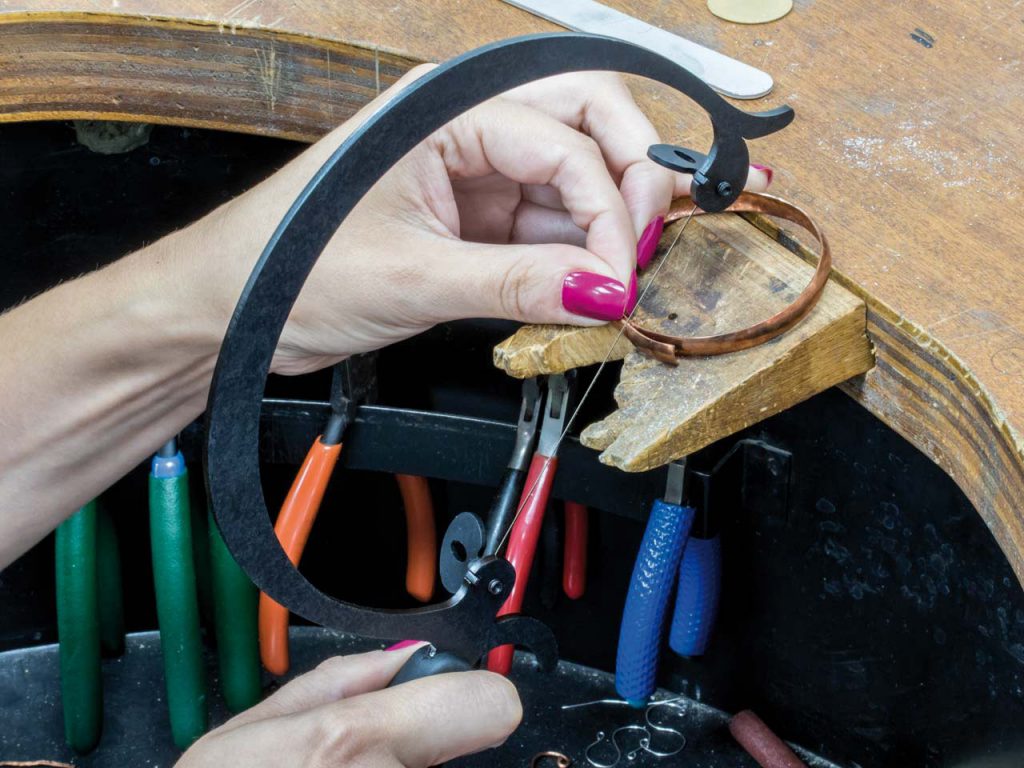 This jeweller's saw frame has specially created finger hooks at either end, which allow it to flex without you having to exert too much pressure – so instead of having to use your body weight to compress the frame (as with a more traditional design), you can simply use the strength of your hand. In addition, it also benefits from a comfortable moulded, rubber handle, so it is a pleasure to use as well as being super stylish.
Artisan Disc Cutters 
Our Artisan disc cutters are one of those brilliant time saving tools that can be a godsend when trying to produce multiple jewellery pieces under pressure.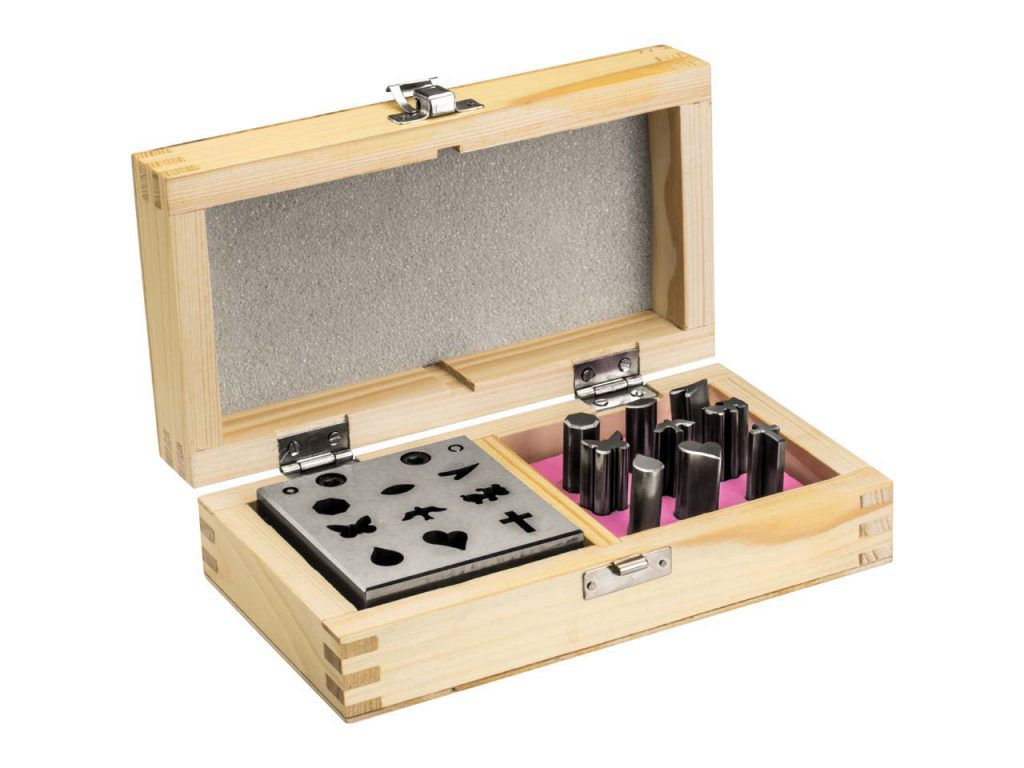 Artisan Assorted Shape Disc Cutter Animals and Nature (997 1641) 
Saving you hours of saw piercing time, discs in various shapes can be quickly produced from sheet with a blow (or two) of a hammer using these handy jewellery tools. Recommended for use with 18 gauge (1mm thick) soft metals, these disc cutters are available in a variety of shapes including star, teardrop, square, heart, cross and more.
PMC Fingerprint Jewellery Kit
Finger print jewellery has become very popular in recent years and if you or someone you know fancies having a go at producing your own, either for personal use or to sell, then this precious metal clay fingerprint kit would be a lovely item to go for.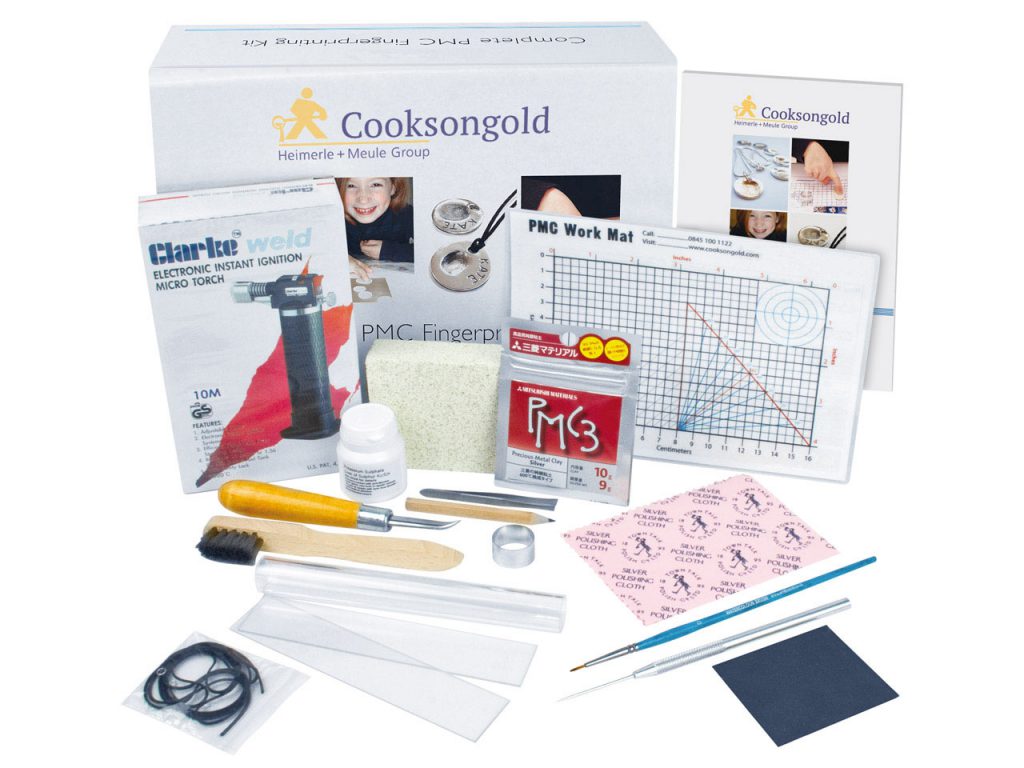 Containing everything you need to get started, including the torch and the PMC clay this is a fantastic way to try something new as it is a completely self-contained project, which requires nothing else adding apart from creativity of course.
Beadsmith Mighty Punch Kit
The final suggestion in our luxury gift guide comes in the form of the mighty punch kit brought to you by the reliable brand that is Beadsmith.
Maybe not an obvious choice for everyone, but if you know someone who creates personalised jewellery using metal stamping, for example, then this might just be a great gift for them. Capable of making holes from 2.3mm – 7.1mm in diameter in metals up to 16 gauge (1.3mm thick), this is a fantastically useful gift which they will turn to again and again.
With these items and so many more gift ideas for jewellers available in our range, you are spoilt for choice when it comes to finding something special for your loved one this Christmas. Why not take a look at our online Gift Finder or Gift Guide for even more present inspiration?