ImpressArt are widely renowned as one of the world's leading producers of metal stamps and metal stamping products, and have an impressive range to choose from.

Until recently, metal stamps were produced exclusively for industrial use on large scale production runs, and for business purposes only. However, ImpressArt spotted a gap in the market and decided to produce a range aimed specifically at artisans and jewellers, which can be used on a smaller scale at home or in the workshop to create personalised hand stamped jewellery. They set about creating metal stamps made to industrial specifications but tailored to the individual, and that is exactly what they offer today.
Watch the below video to see just a snapshot of the wide range of ImpressArt metal stamping tools and accessories are available.
Metal Stamping Hints and Tips
All ImpressArt stamps are made from hardened steel and are designed to last. The crisp and precise engineering of each design means it will create the perfect impression time after time if struck correctly. If you are new to metal stamping and are in need of a little guidance, there are a few key points to remember when selecting and using metal stamping tools:
The size indicated on the stamp description (e.g. 1.5mm) is the average size of the design, letter or number across the range, therefore some might be slightly below that size and others slightly above.
Stamp designs are produced as a mirror image, and therefore appear reversed as you look at them which can be confusing. To help with positioning, always make sure you have the ImpressArt logo facing you to minimize mistakes. If your stamps don't have a logo, make a mark on the front of each one as a guide.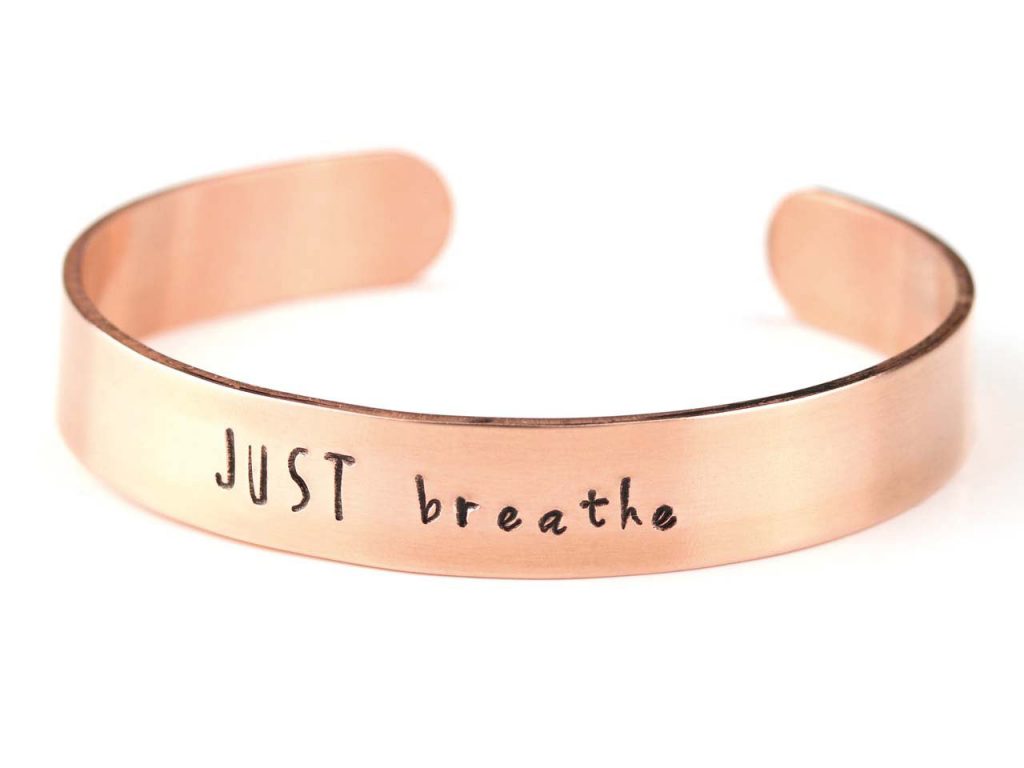 More complicated and larger designs require more force to achieve a perfect impression so if you are a beginner, it is best to start off with simpler stamp designs.
Your choice of metal will directly affect the force required to create a perfect impression. For example, more force is needed to stamp steel (a hard metal) than silver or copper (which are both softer metals), therefore this will determine your choice of hammer (see below table for guidance). A beginner would be best advised to start off using softer metals in the initial instance, and a 16oz or 1lb hammer will cover all bases.
| | | |
| --- | --- | --- |
| Soft Metals | Pewter, Sterling Silver, Aluminium | 8oz or 16oz hammer |
| Medium Metals | Brass, Copper, Nickel Silver | At least 16oz hammer |
| Hard Metals | Steel, Stainless Steel | 16oz hammer and above |
For even more metal stamping advice, take a look at our step by step instructions and video which covers the essentials you need to know about metal stamping.
ImpressArt Metal Stamping Tools at Cooksongold
Our range of ImpressArt metal stamping products has grown considerably over the last few years and now comprises of hundreds of items, including everything you will need to get started with hand stamping including individual and sets of stamps, stamping blanks, stamping jigs, tapes and guides, enamel pens and more. If you are finding it difficult to make a decision given so much choice, we also offer a popular metal stamping starter kit (below) which is one of our best selling ImpressArt items and is ideal if you are new to the technique.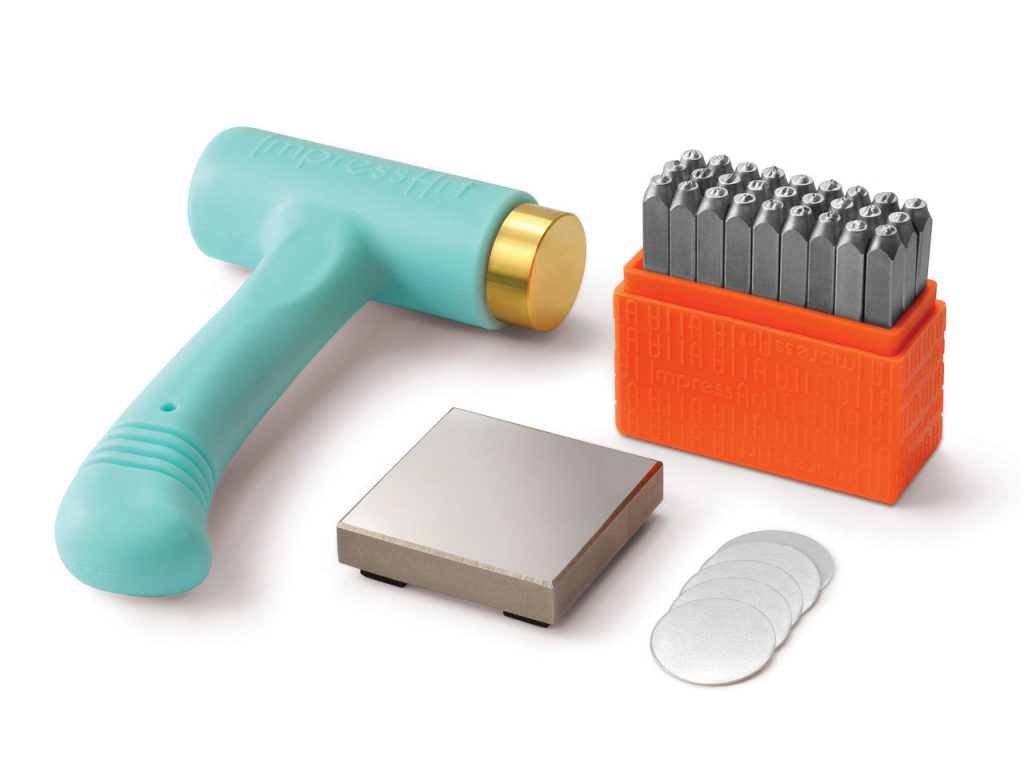 We are constantly adding new items to the range, so why not take a look for yourself and explore some of the possibilities that metal stamping can create? Customisation is a great selling point, and ImpressArt allows you to take advantage of this and create personalised jewellery with ease.
Interested in learning more about how to use metal stamping techniques to make customized jewellery? Get started by exploring our guide to how to stamp metal jewellery, and when you're ready to start making, why not try your hand at creating a personalised ring or personalised bangle using our easy to follow tutorials?