On 25th June Cooksongold held our first 'Lunchtime Learning' on Facebook to celebrate our Jewellery Tools Event, which gave you the chance to ask us your Jewellery Tools related questions in a live Q&A session.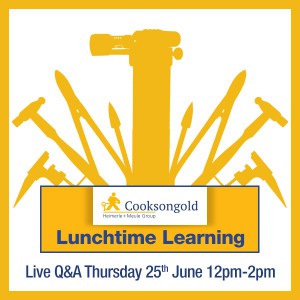 We would like to take this opportunity to thank everyone who took part as we had a great response, and I'm sure that we all learnt something new about Jewellery Tools too – whether that be a top tip for using your favourite tool or discovering a new product to use in your workshop!
…and in case you weren't able to take part in this exciting event, don't worry! I have complied all of the great questions and answers from the session in this article, so that you don't miss out…
Q: I need some help please! I want to solder my silver pendant but there is Amethyst stone set in it…what do I do?
A: We would not recommend soldering silver which contains Amethyst, as this could damage it and change it to a yellow colour. We do sell Techno Flux which would help, but you would need to be careful using this as it will depend on the properties of the gemstone.
Q: I am having difficulty in getting a polished finish on my silver piece – what grades of Wet and Dry paper should I use? Or should I just bite the bullet and buy a tumbler?
A: You need to work through the grades starting with the roughest grade 240 through to the finest grade 1200. Once you have done this you can then use a Tumbler (below) to get a lovely shiny finish!
Q: I'm a new jewellery maker- I've only made a few bracelets but I'm tempted to make some earrings, what tools would I need to get started?
A: It really depends on what you are designing. You can do some lovely work with Round Wire and Round Nose Pliers, or you can look at this book that has lots of lovely projects including how to make wire decorated earrings.
Q: What is the best Sawblade to cut 1.3 mm silver sheet I bought from yourselves? I tried with snips but didn't get the result I wanted, so how can I get a less jagged edge?
A: Grade four is the blade you would need to use for 1.3 mm sheet, and by using a Saw you will get a smoother finish.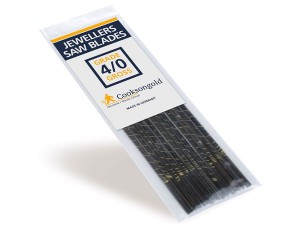 Q: Would this (Ultra 7000s Ultrasonic Jewellery Cleaner) be a good Ultrasonic Cleaner for someone new to jewellery making?
A: Ultrasonics are best used to clean excess dirt and polishing compounds built up from using a polishing mop. If you are not using polishing compounds it might be an idea to think about a barrelling unit as this will polish for you. This is a great starter kit as it has the shot, barrel brite, barrel and motor all in one. Everything you need to get started!
Q: I am looking into getting a drill and would like to know what are the key differences between a Dremel drill and a Proxxon drill?
A: The two different brands vary in power, but overall Dremel is more powerful and more accessories are available.
Q: I seem to be breaking more saw blades than usual at the moment, any ideas why that could be?
A: Have you looked at using Beeswax on your blades? This can make sawing a lot smoother.
Q: I've made some fingerprint pendants and barrel polished them. Once they've been worn a little while though, they're getting black marks on them. I've re-polished but it keeps happening!
A: This sounds as though the black marks are just tarnish, which will happen over time. If so then you do not need to barrel polish then again, you can simply use silver dip such as Town Talk Silver Sparkle Dip.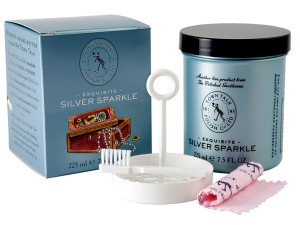 Q: I currently work with Silver Clay, and thinking about also using Bronze and Copper clay to help reduce costs of some items. Can they be mixed and fired together e.g. copper ring with silver embellishment?
A: As Bronze and Copper Clay have different firing temperature to Silver, you would not be able to fire them together. You would be able to Silver Solder the components together afterwards.
An alternative you could use is Clay Bond, which bonds fired metal clay pieces together, using a Kiln. This works with Silver but we have not tested it with Bronze or Copper – we would suggest to do a trial piece.
Q: Is it normal for a tumbler to make pitting marks on silver clay? I have tried to remove the pins and only have the round pieces but it still puts small dints on my pieces?
A: This can happen if you leave your pieces in for a long period of time. Depending on the size and the amount of pieces you have in your tumbler, we would recommend checking your pieces regularly and tumbling them for no longer than 20 minutes. If you are looking for a mirror finish I am afraid you will not get this by barrelling, you would be best to use a Polishing Motor, with Mops and Compounds.
Q: I have been battling with Creative Copper Clay and a torch. Despite following the instructions and firing at a constant orange glow for up to 15 minutes, I simply cannot get it to work and I am desperate to use this in my pieces!
A: For Copper Clay, Kiln firing is recommended to achieve the best results. Fire at 920 degrees for 30 minutes.
If you are torch firing then this should be suitable for pieces which are no bigger or thicker than a 50p coin. You will need to heat the whole clay piece with a large flame and wait for the binder to burn away. Then heat the piece until it glows a cherry red colour and continue heating for a minimum of 7 minutes. For very small pieces, we would suggest leaving the pieces overnight to dry before firing the following day otherwise they may snap.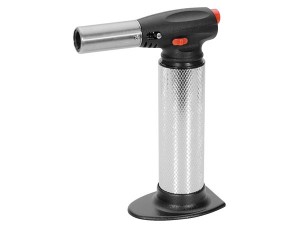 We hope you found our first Lunchtime Learning session useful and informative for your future jewellery making projects – feel free to get in touch to give us your feedback! Stay tuned on Facebook for details of our next live Q&A session, but in the meantime why not start putting your new found Jewellery Tools tips to use by shopping our full range here.