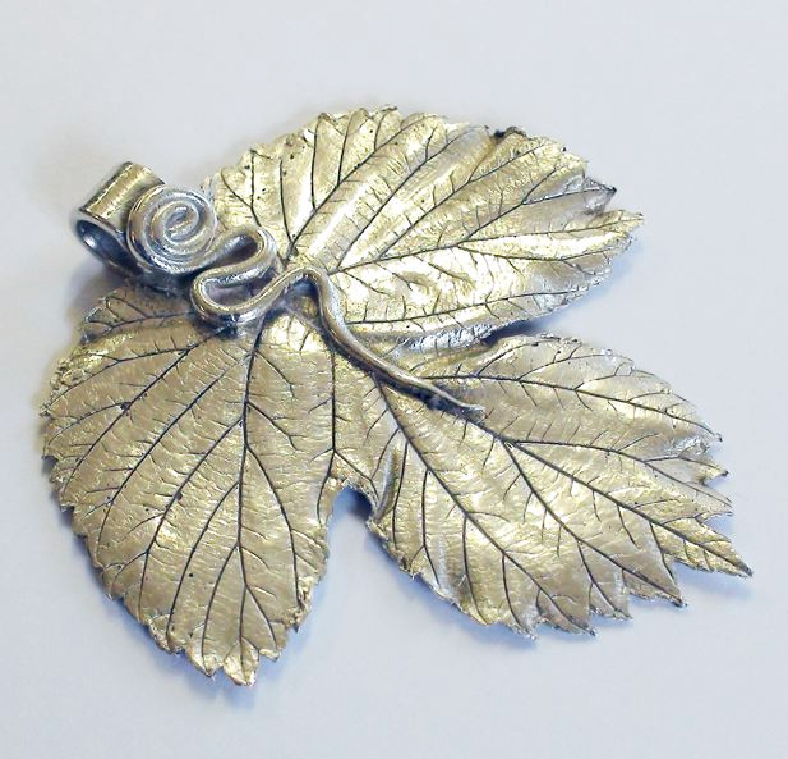 We really loved last night's episode of Kirstie's Handmade Britain especially her exploration of Silver Clay. This project allows you to make a similar painted leaf that featured on the programme so you can enjoy the rewarding experience of creating beautiful, delicate designs.
You will need:
Agate/metal burnisher or tumbler
polisher
Leaf
Paintbrush and cup of water
PMC3 Paste (1 Paste pot
covers approximately 3 leaves of 3cm square)
Snake roller
Straw
Torch and block to fire or Kiln
Step 1
Open your Paste pot and paint the reverse side of the leaf thoroughly. Leave to dry and repeat until you have built up 8 layers of paste. Leave the leaf to dry completely. Fire it using a kiln only- if using the Evenheat Pro-Set kiln fire on the preset PMC3 Slow Programme (600C/45mins). Once fired do not polish before attaching the bail.
Step 2
Use the snake roller to roll a coil. Press down on the coil to create a flat block. Wrap the flattened coil around a straw and leave to dry.
Step 3
Attach the bail to the back of the fired leaf using some paste. Allow to dry. Once dry gently remove the straw and refine your piece until you are happy with the finished look. If required you can create a long coil from the lump clay by using a snake roller. This can then be attached to the back of the leaf as shown in the image above to improve the look of the bail attachment. The bail can be torch fired onto the leaf. Simply heat until it glows orange and time for a minimum of 2 minutes or kiln fire using the PMC3 Fast programme (700C/10mins).
Step 4
Place the fired piece on a rubber block to support the leaf and use a stainless steel brush to polish. To achieve a high shine finish, continue using a burnisher or place in a tumbler polisher with mixed stainless steel shot and 1/3 teaspoon of tumbler soap.
Aftercare: Polish using silver polish and a soft cloth.
Tips – Choosing a leaf
Don't use a leaf with a waxy or fleshy surface like holly or laurel as these have no texture
Do choose a leaf with good veins as these will show nicely on your finished piece. E.g. sage, ginko or geranium leaves.
Do choose a fresh leaf.