The summer months tend to bring out our more frivolous sides when it comes to fashion, and our jewellery choices are no exception to this. It stands to reason that when the weather warms up you don't want to feel weighed down by your accessories, which is why we favour lighter and brighter pieces to accentuate our summer wardrobe.
One designer who embraces 'frivolous' whole heartedly is Simon Wilson of the infamous brand Butler and Wilson, who dress countless celebrities for red carpet events and TV personalities on popular shows such as X Factor and Britain's Got Talent. Butler and Wilson are perhaps best known for their quirky, tongue in cheek designs featuring classic iconography in a retro/kitsch style. The designs are perfect for summer, featuring jewel encrusted insects and they are just a small part of a huge range of flowers and animals ideal for attention grabbing when the sun shines.
Earrings are a perfect way to liven up a summer outfit and again tend to be lighter and less formal but larger, with lots of movement to compliment more casual styling. Relaxed maxi dresses, richly patterned trousers and shorts in tropical colours and off the shoulder, Bardot style tops are all ideal accompaniments to a classic pair of oversized earrings. Tassel styles are huge this year, so why not indulge in one of the myriad of options out there for an instant wardrobe update?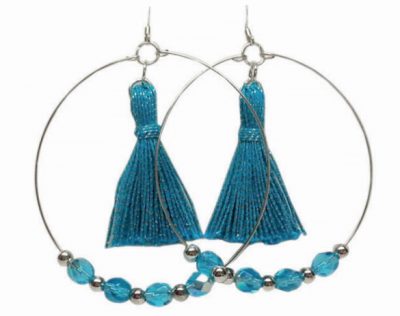 Tassel Earrings made using Beadalon's Tassel Maker (download the project instructions here)
If you prefer your earrings with a little more edge, then cartilage jewellery maybe what you are looking for. It is now common place to have multiple piercings across the ear rather than just the lobe itself, which has given rise to some fabulous and unusual earring designs. The helix and tragus are some of the most popular alternatives to the lobe of the ear, and can be adorned with single, specific pieces or multiple ones which join one piercing to another.
Layering has become a standard summer look when it comes to both necklaces and bangles. Light layered chains adorned with charms and motifs have a delicate feel to them, but can be made as impactful as you prefer by simply altering the amount that you wear. Swarovski have some stunning readymade layered necklaces this year, as well as some beautiful single strand options which will delight anyone looking for something a little more subtle. They have even created a new name for this type of necklace, 'Strandage'.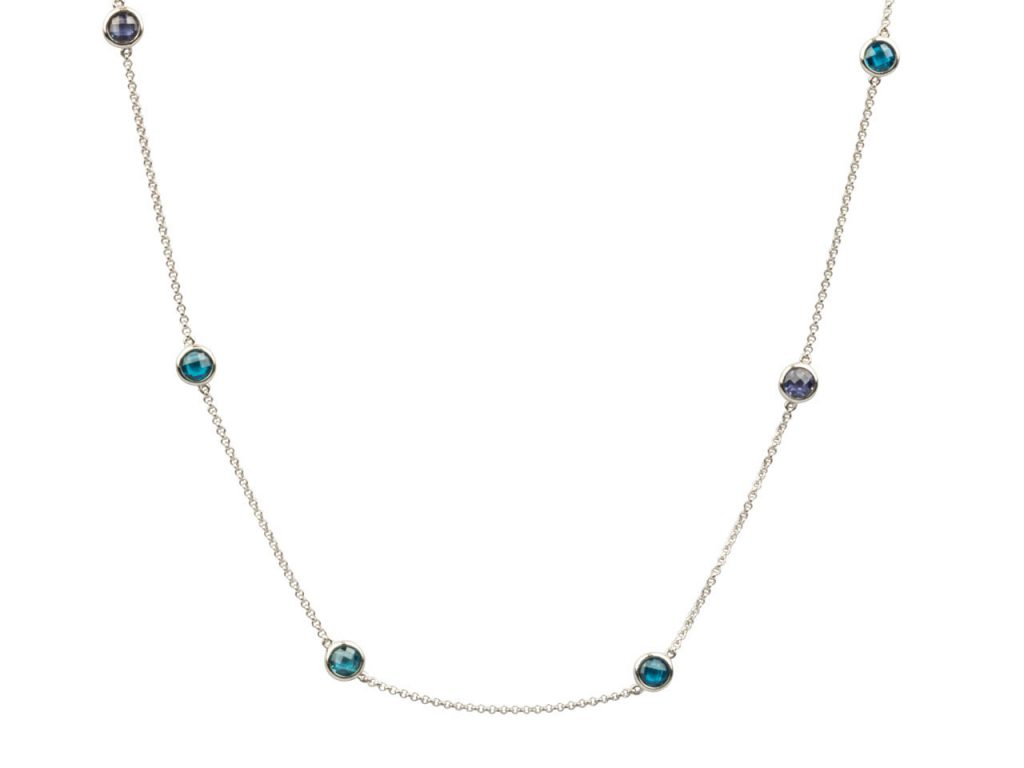 Sterling Silver Station Necklet with Blue Coloured Cubic Zirconia (VPS S001)
If, like many, you are not comfortable without half a dozen different bracelets adorning your wrist, then summer time is made for you. Whether its cotton, leather, chain, beads, bangle or fine diamonds, anything goes and best of all there are no rules. So if you feel like wearing a diamond bead with a plaited leather bracelet, then that's absolutely fine. Alternatively, silver worn with rose gold and rubber is also fine so there is a great deal of fun to be had here, just remember to keep it casual for that truly effortless, summer feel.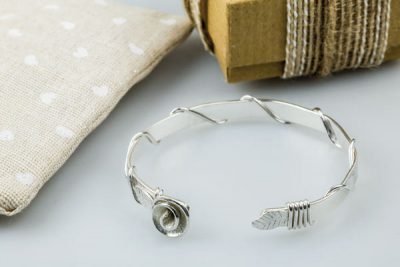 Sterling Silver Rambling Rose Rustic Cu­ff (download the project instructions here)
As you can see, Summer jewellery is a really mixed bag again this year but if you remember to keep things light and casual with a few pops of colour and texture, you won't go far wrong. Beads are also a Summer favourite for many, so don't forget to take a look at our dedicated bead article to discover what is set to be popular.
Feeling inspired? Explore our extensive selection of jewellery making projects here to discover a number of easy to follow tutorials you can use in your Summer themed jewellery designs this year.