It won't be long until it's time to dust off that skeleton outfit and dig out the pumpkin carving kit.  Yes, Halloween is just round the corner and if you looking for a few ideas to get you into a suitably spooky mood, then look no further.
Halloween Charm Beads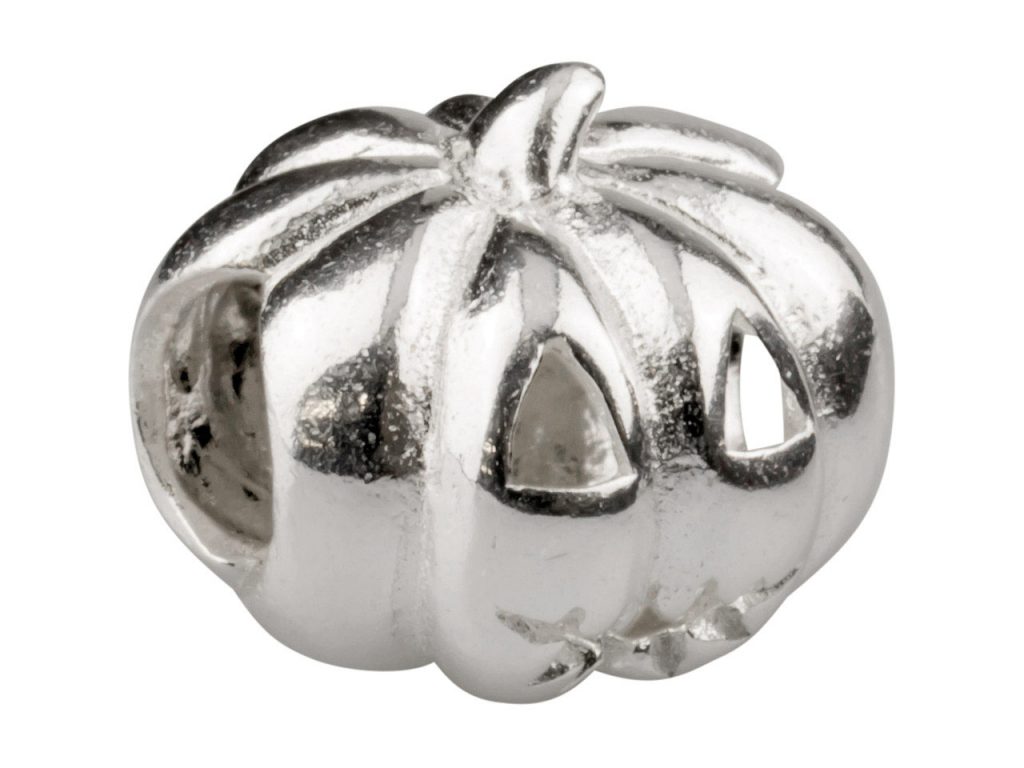 Sterling Silver Pumpkin Charm Bead (NVQ1 B024) 
Pumpkins are synonymous with Halloween, and no celebration is truly complete without one. However if you don't fancy carving your own this year, why not think about wearing one instead? Our pumpkin bead shown above has a 5.1mm threading hole and is made from sterling silver; combine it with black or orange beads for a spooky themed bracelet, which won't leave you with the perennial problem of what to do with all that left over pumpkin flesh!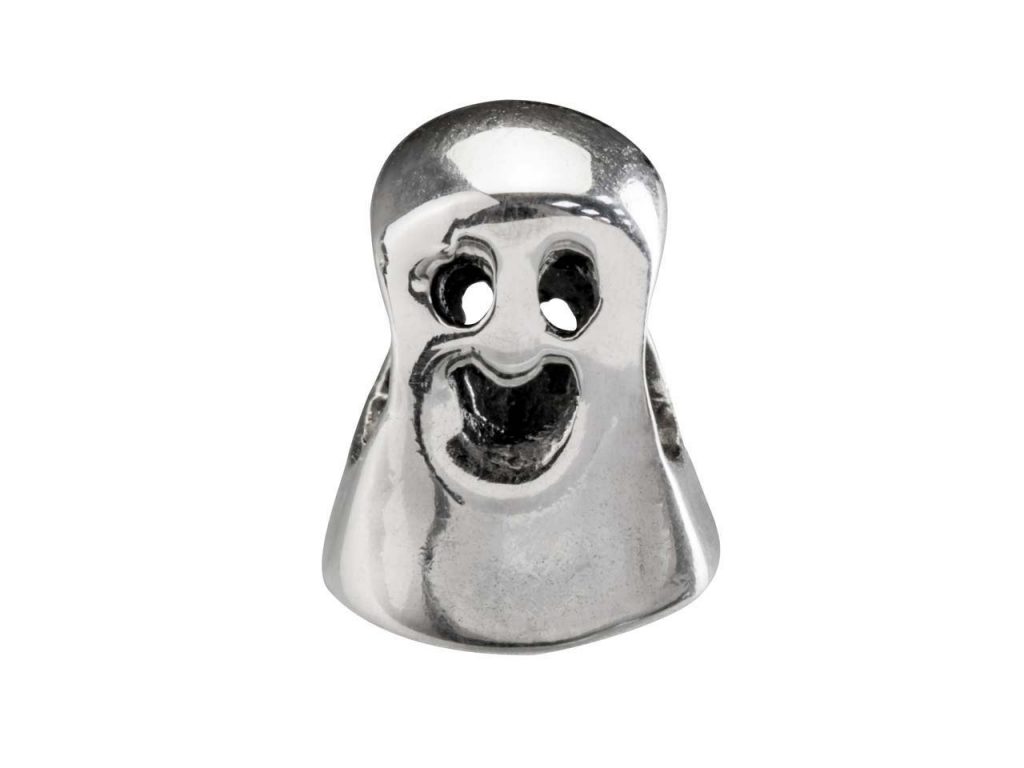 Sterling Silver Ghost Charm Bead (NVQ1 B054)
Alternatively, this charming little ghost bead which is sure to be a hit with children as well as adults thanks to his smiley face! Measuring a substantial 7.8mm x 10.3mm, with a 4.7mm threading hole, this would work well as a stand-alone pendant for any Halloween costume, or you could add the bead to any existing charm bracelet to give it a spooky twist.
Halloween Crafts for Kids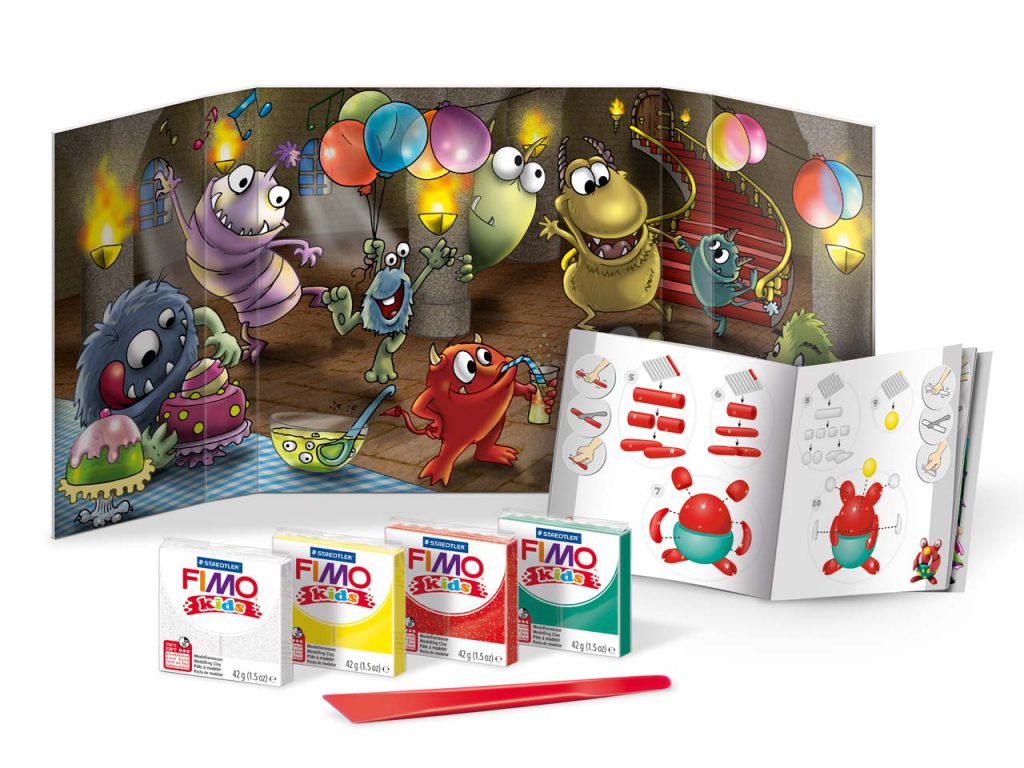 Fimo Monster Kids Form and Play Polymer Clay Set (866 230)
If you are having your own 'monster' Halloween party this year, why not get the kids involved with the preparations with this fun monster FIMO polymer clay kit? It contains everything you need to produce three scary creatures, as well as a party themed backing card to set the scene. Suitable for ages 8+, this particular set has a grade 1 difficulty rating meaning it is relatively simple to produce, requiring only a minimum of adult assistance. Once complete, these monsters can be baked in a low temperature oven to harden off, which is a task to be undertaken only by an adult of course.
Making Personalised Jewellery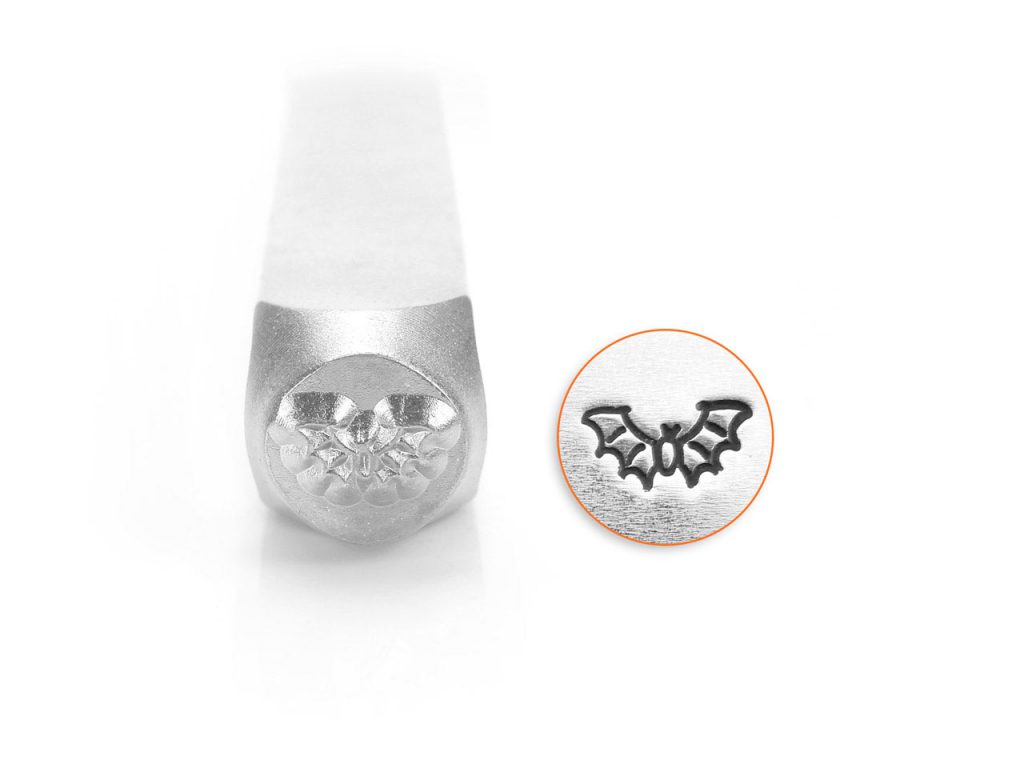 ImpressArt Bat Design Stamp (999 I216)
Want to make an impression this Halloween? Look no further than our extensive range of ImpressArt stamping tools which come in a massive selection of varied styles. Put together your own unique combinations to customise party invites, name tags, pendants, charms, or in fact anything which can be stamped.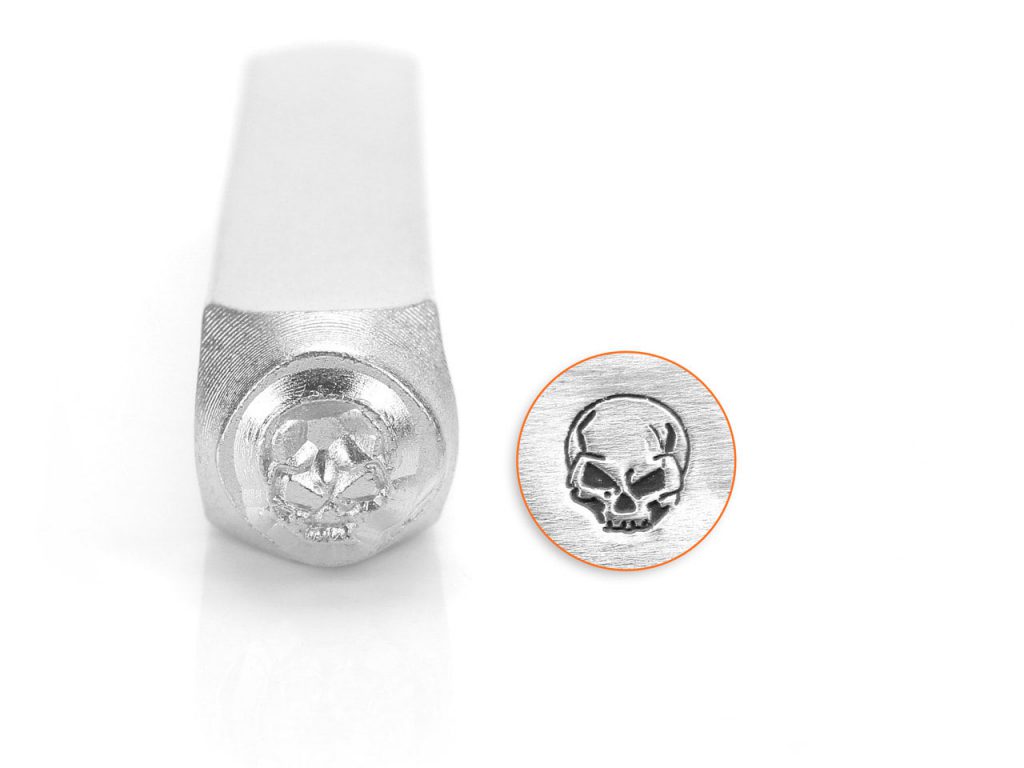 ImpressArt Angry Skull Design Stamp (999 I213)
These hardened steel stamps can be used on most soft metals (such as gold, silver, copper, brass, pewter and aluminium), as well as a range of other materials such as clay, fabric, card, leather, wax, wood and glass so the possibilities are really quite endless.
Halloween Themed Jewellery
Sterling Silver Spider Pendant Set With Cubic Zirconia (VPS 2189)
For those wanting a little more sophistication in their Halloween celebrations, our beautiful sterling silver spider pendant might just fit the bill. Set with cubic zirconia, this little arachnid will add a touch of sparkle to any outfit, without being too over the top. The pendant measures a substantial 19.7mm x 18.3mm, and comes without a chain so it can be added to a necklace of your choosing. It would look great on a black leather choker or a bright piece of ribbon as an alternative.
Sterling Silver Cat Enamel Stud Earrings (XSS 2135)
Finally, we couldn't resist adding in these little enamel cat studs which are perfect for any little witches looking for that finishing touch. Made from sterling silver, these delightful earrings measure approximately 11mm x 7mm and have been a big hit with our customers. They are one of our best selling items, and would also make great Halloween party gifts.
So, why not enjoy the Halloween festivities and get prepared for this spooktacular season with some of our ideas?
For even more Halloween jewellery making inspiration, take a look at our FIMO polymer clay tutorial and make your own cobweb earrings and ring set.