So if you had to guess, what do you think our bestselling gemstones would be? Read on to discover what our most popular stones are right now and find out if your instincts are correct. You might find a few surprises in store…
Sky Blue Topaz, Round, 4mm (product code 61TO ADTF)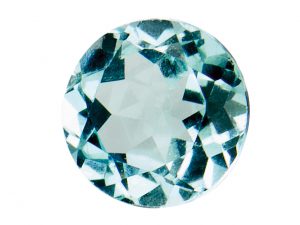 Sky Blue Topaz, Round, 4mm
With blue being one of the most popular colours across the globe, I am not at all surprised to find this Sky Blue Topaz in the number one slot. It's delicate tones suit just about everyone and 4mm round is the perfect size for earrings. If you are unsure about a person's colour preference, Sky Blue Topaz will rarely disappoint.
Amethyst, Round, 4mm (product code 61AM APMF)
Amethyst, Round, 4mm
Again universally popular, Amethyst has to be one of the most easily recognisable gemstones out there. Almost everyone is familiar with the unmistakable colour of Amethyst, as there is nothing else quite like it. The fantastic saturation of colour in our Amethyst's is verified by some great customer reviews, and I think it is why people are prepared to pay just a little bit more per stone to ensure a great quality product. As with the Topaz, I would imagine that many of these 4mm round Amethysts are destined for earrings or rings.
Fluorite, Oval Cabochon, 10x8mm (product code 61FL OC18)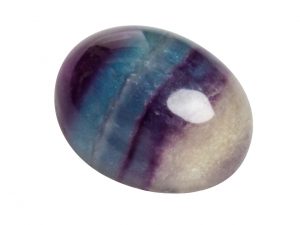 Fluorite, Oval Cabochon, 10x8mm
Now I have to be honest, Fluorite was not something I expected to see in our bestsellers list but none the less here it is! A truly beautiful gem with unique banding of green and purple interspersed with clear, every stone will tell a different story. Fluorite is nearly always cut en cabochon due to its relative fragility, and particularly suits white metals which complement its cooler tones. Measuring 10mm x 8mm, this oval stone is ideal for rings and will require little embellishment to create a show stopping piece.
Peridot, Round, 5mm (61PD AOLH)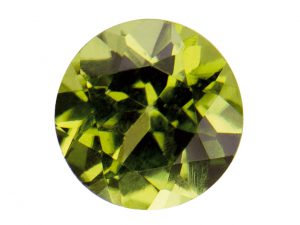 Peridot, Round, 5mm
Green stones are not to everyones taste, however the popularity of our 5mm Peridots speaks for itself. Again as with Amethyst, the pure saturation of colour in a good quality stone creates a stunning focal point in any design, undoubtably making the wearer centre of attention. For those who like to stand out in a crowd, Peridot is a great choice.
Labradorite, Round Cabochon, 6mm (61LB CA06)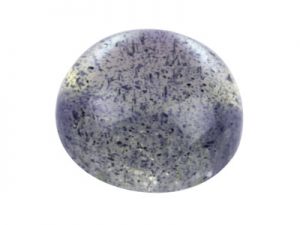 Labradorite, Round Cabochon, 6mm
Finally to our last top five entry in the best sellers list and I have to say, another surprise. The subtle play of colour or 'schiller' displayed in Labradorite is undoubtably its unique selling point, and can appear almost etherial when the light hits it correctly. Like its previous counterpart, the Flourite, every piece of Labradorite will be different, which ensures there will always be interest in the stone itself regardless of the way it is set.
So there we are, our best selling gems of the moment. Were your guesses correct?
If stones are not an item you purchase from Cooksongold, why not pop a couple onto your next order and experience the quality that others are enjoying for yourself? None of the examples listed are expensive, and you might just unleash a whole new avenue of design potential not yet explored.