If you had to take a guess as to the most popular bullion products that we sell here at Cooksongold, what do you think they would be? Whether wire, sheet or tube, I'm sure you all have favourites of your own, but there are a few products that (despite our ever growing range) remain our top sellers come rain or shine. Take a look at our bestselling bullion favourites listed below to see if you agree with popular opinion – and if you don't, feel free to let us know your current front runner and let others experience a product that you have found to be successful.
9ct DF Yellow Round Wire 1.00mm (HAA 100)
9ct DF Yellow Round Wire 1.00mm
OK, so no surprises here then! Why do we all love 1mm round wire so much? Pliable yet strong, flexible but can hold a form, but above all, so very versatile. 1mm wire really represents your starting point as a jeweller. It is your go to, stock product which can be used for so many different jobs, that it is really almost impossible not to list! You will undoubtably be a little more cautious with the 9ct version as opposed to the silver, but the adaptability remains the same.
Sterling Silver Round Wire 1.00mm (HSA 100)
Sterling Silver Round Wire 1.00mm
Our most popular 9ct products also happen to be our most popular silver products, but at a fraction of the price! 1mm wire is a great starting point for those starting out in jewellery making so our sterling silver variety is ideal for beginners as it can be used for a variety of designs – much like the 9ct gold wire above.
Sterling Silver Sheet 1.00mm (CSA 100)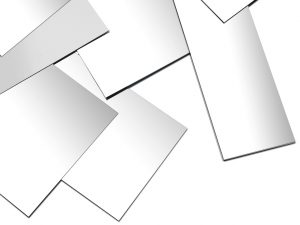 There is definitely a pattern emerging here….1mm sheet, like wire is, across the board the most popular gauge of metal regardless of material. Sterling silver sheet is another one of those 'stock' products that every jeweller will have, and ours comes fully annealed so it is beautifully soft and ready to use. It is also cut to your precise requirements with lovely clean, straight edges and covered with a protective film to safeguard against scratches. This is a great advantage when buying metal as you will need to do only minimal preparation before starting work.
9ct Yellow DF Sheet 1.00mm (CAA 100)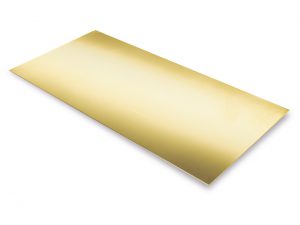 As with wire, your silver favourites are mirrored by your 9ct ones – so I'm sure you all expected to see this 1mm 9ct yellow sheet amongst our bestselling bullion items! 1mm sheet, like wire, has great strength but is still pliable enough to be shaped and saw pierced, without the need for too many heavy duty tools. It is also a super gauge for texturing, be it with a rolling mill or more traditional engraving tools. Again, it is its versatility which makes 1mm sheet one of our most popular products.
Ecosilver Round Wire 2.00mm (HSA 200E)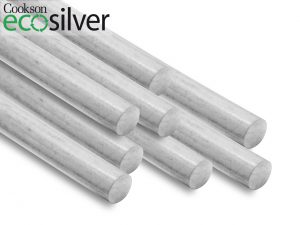 The final mention in our top sellers list may come as surprise to some: Ecosilver. Ecosilver is made from 100% recycled scrap silver, which is a fantastic talking point when it comes to the retailling of the end product. The presence of an Ecosilver item in this top 5 list is testament to just how much demand has grown for these products, and shows an increasing awareness from consumers who would prefer to use recycled materials whereever possible. So if you haven't tried it before, why not give it a go?
So there you have it, our top five bullion products of the moment for you all to peruse as chosen by you, our customers. Did your favourite make the list?