Self-taught jewellery maker Katie Belcher creates her pieces mainly from silver, using metal stamping techniques to give the designs that personal touch. Discover more about her background, her favourite handmade jewellery piece and more in the following Designer of the Month interview.
Let us know a bit about yourself, detailing your background, study and training in the jewellery making industry.
By day, I am a Maths teacher at a sixth form college, and have been teaching for over 15 years. I am a mother of two fab children; it was after the birth of my daughter that I got into making jewellery. I couldn't find the perfect necklace for a new outfit and so set to making one. I have developed lots over the years, starting with costume jewellery and now work with silver. Everything I have learnt is self-taught, through experimenting with techniques that I have read about or watched tutorials on.
Tell us about your work – are there any particular materials or techniques that you favour?
I love working with silver and my metal letter stamps. The possibilities are endless!
How would you best describe your design style?
That's quite a hard question, but I guess the fact that most of my pieces are personalised, it would be that.
As a jewellery maker, where do you like to get your inspiration from for your pieces?
As most of my pieces are personalised, my inspiration comes from my family and the love that surrounds us.
Do you have a piece that you have made which you favour or are particularly proud of?
I love my necklace that was based on Russian rings; it is two hand pierced hearts linked together, with the names of my two children.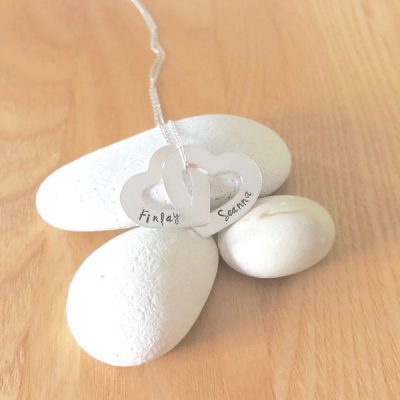 What is the one item in your jewellery making workshop that you could not live without?
My metal letter stamps!
What upcoming trends do you see being popular soon?
I think that nature will play a big part in designs.
What is the most valuable lesson you have learnt from your time in the jewellery making industry?
Making mistakes can make the best pieces.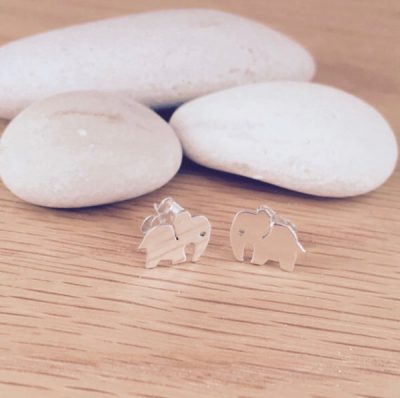 Do you have any particular advice that you would give to up and coming jewellery designers, or someone interested in getting into jewellery making?
I often come up with a new design and personalise it for me, that way I can wear it and when someone compliments me on it, I can proudly say "thanks, it's one of my own designs". It gives me a great boost of confidence, plus it's advertising too!
…and finally, time for a bit of fun in our quick fire round! Tell us your favourite…
…sport – swimming
…gemstone – Amethyst
…place – the beach
…animal – elephant
…colour – purple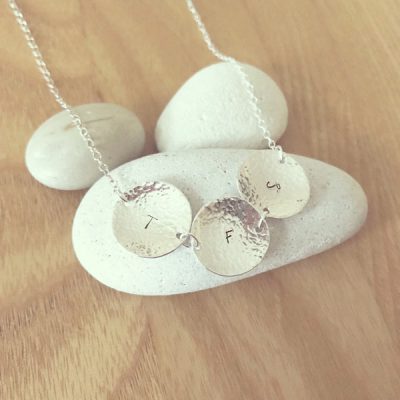 For more details on Katie's work, you can visit her website or feel free to check out her Facebook page, her Twitter page or her Instagram page.