The most loved tool in the workspace of jewellery designer Catherine is her mandrel for shaping and hammering rings, which she creates alongside a number of other pieces using inspiration from a variety of sources. To learn more about her work and design style, take a look at the following Designer of the Month interview.
Let us know a bit about yourself, detailing your background, study and training in the jewellery making industry.
Catherine Marche was born in Neuilly sur Seine and grew up internationally. She studied maths, physics and computer sciences, along with music and fine art. After working as a maths teacher and many years as an IT consultant, she turned her hand to her creative side.
In order to learn the techniques and be able to express herself with metal, Catherine trained at Central St Martins and The City Lit where she got a City and Guild. She also trained in various specialist techniques like enamelling, Etruscan granulation and photo etching with master goldsmiths. She was awarded the Getting Started Bursary Award by the worshipful company of Goldsmiths, the Centrepunch Award, Savor the Success award, and was a finalist in the Precious Award and Holts Academy of Jewellery.
Her jewellery is fuelled by her travels and sense of experimentation with techniques, shapes and harmony with a hint of French playfulness.
Tell us about your work – are there any particular materials or techniques that you favour?
I enjoy working with high carat gold, 22ct being my favourite for its rich and vibrant yellow colour, and incorporating mate or rustic textures to my pieces. I love looking at very old jewellery pieces like Etruscan granulated gold, Egyptian tiaras, roman ring and earrings. Coming from a scientific background, I like to emulate nature's Fibonacci's sequence is some of my pieces and find beauty in uneven, asymmetrical and irregular shapes.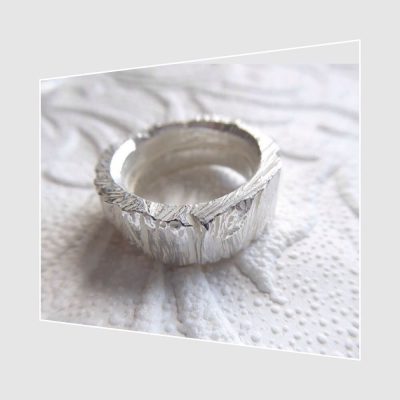 I enjoy marking my pieces and texturing them, like if they were a treasure being extracted from years buried in the soil.
How would you best describe your design style?
My collections are inspired by an ever changing whirl of trends, Roman and Egyptian antiquity, music and poésie.
I like to design jewellery for men and women who have a strong individual sense of style. I think that People are like chameleons, they like to change and express themselves differently depending on their mood, the sunshine, the music they are listening to… I like to mix and match pieces to create a unique look and many pieces from my collections are playful and interchangeable between them. They revert to their primal role as accessories and enhancers to make someone's personality shine through. My most important factor is the personality of the wearer, and the way my jewellery will make them feel.
My style ranges are Ethnic chic, Parisian glamour, Rustic Boheme, Sweet lace, Swinging Diva and Romantic Blum. For example, a single delicate flower ring (Blum) will make a statement when stacked and combined with other Blum or gemstones rings. I also like the fact that the same piece can be worn formally at work, or become an extravagance at an evening cocktail party.
As a jewellery maker, where do you like to get your inspiration from for your pieces?
I can get inspirations from many places, by visiting museums, listening to music, from travels to far horizons or my imagination can just be sprouted by a single word like sponge or splash. Sometimes, ideas just come to me by looking at a gemstone or imagining how to sublime it. I am not really able to put my finger on a single source as I let my ideas wander around.
I like curves, rounded fluid shapes, classic and simple elegance. Some pieces are simply created by answering the question: "what could I wear with this dress?" or "what could I turn my scrap metal into?", although it turns out answering these questions can be as hard as choosing a new handbags or shoes.
Do you have a piece that you have made which you favour or are particularly proud of?
At the moment, I am wearing a wide Volutes manchette, and a stack composed of a molten ring with 2 Ludique Diamond and ruby rings. I like how their perfect imperfection reflects daily life.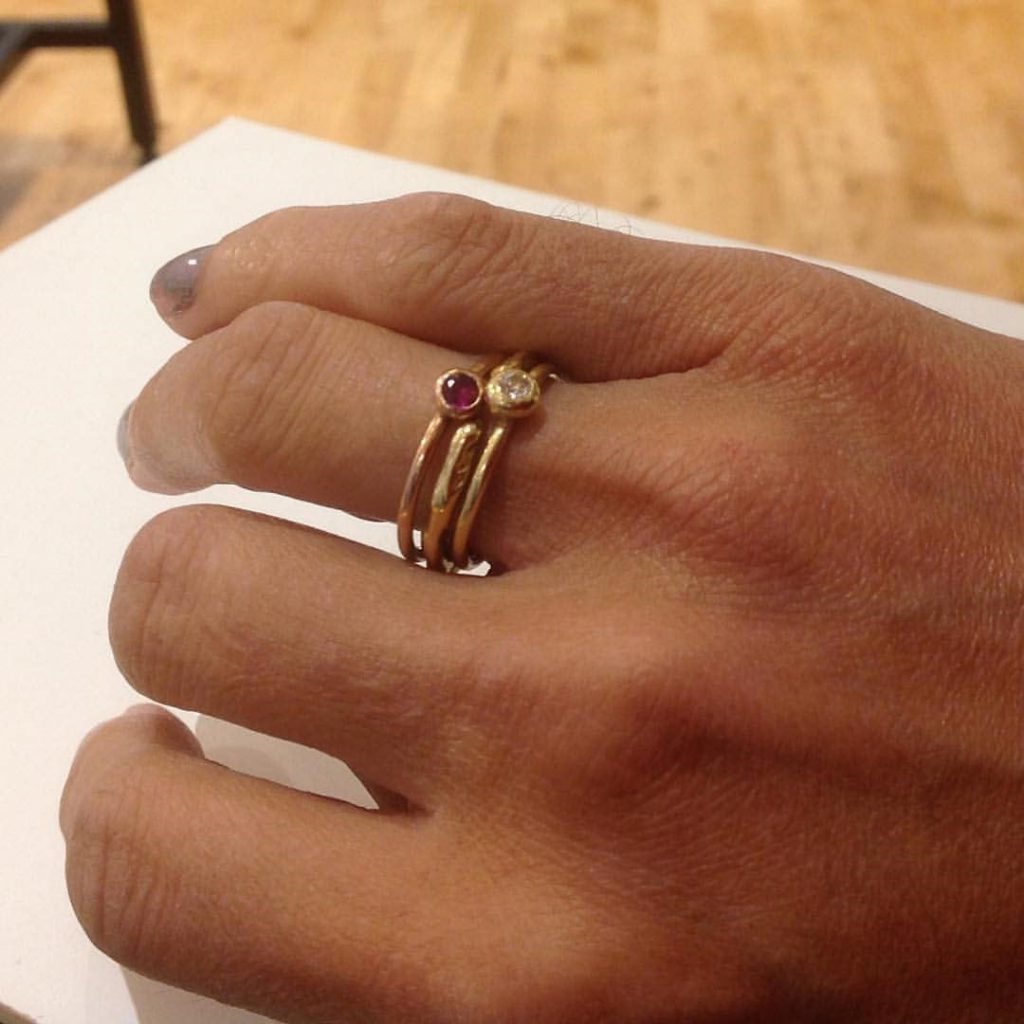 I also quite like the ring below, which was created by recycling the clients' gemstones from an unwanted eternity ring and a green tourmaline she received as a present from her mother.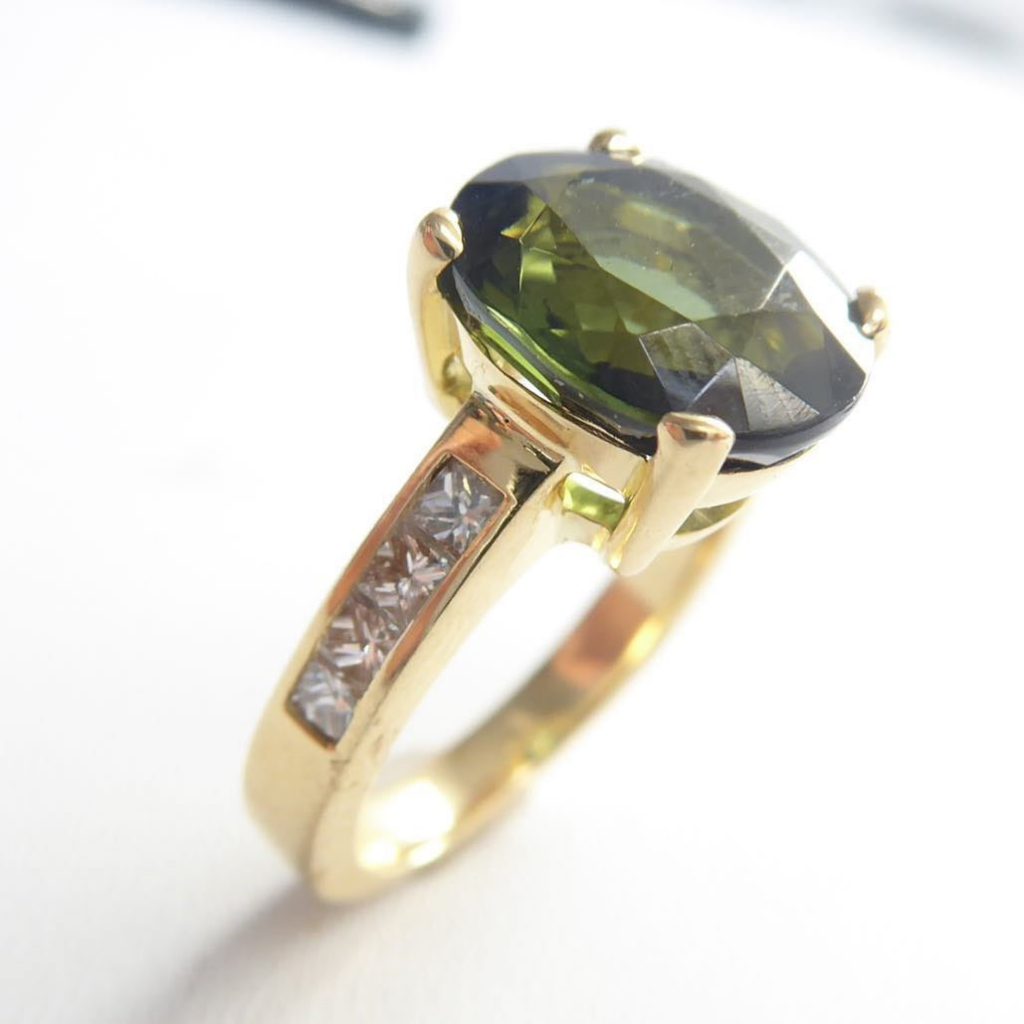 What is the one item in your jewellery making workshop that you could not live without?
Absolutely need my beloved mandrel for shaping, and hammering my rings.
What upcoming trends do you see being popular soon?
Long asymmetrical earrings seem to be making a comeback, and friendship bracelets are all the rage at present. I also think that mixing different metals together has become trendier which is fabulous!
What is the most valuable lesson you have learnt from your time in the jewellery making industry?
So many ideas, so little time… to sing on the Miquel Brown tune of 1983 so many men so little time.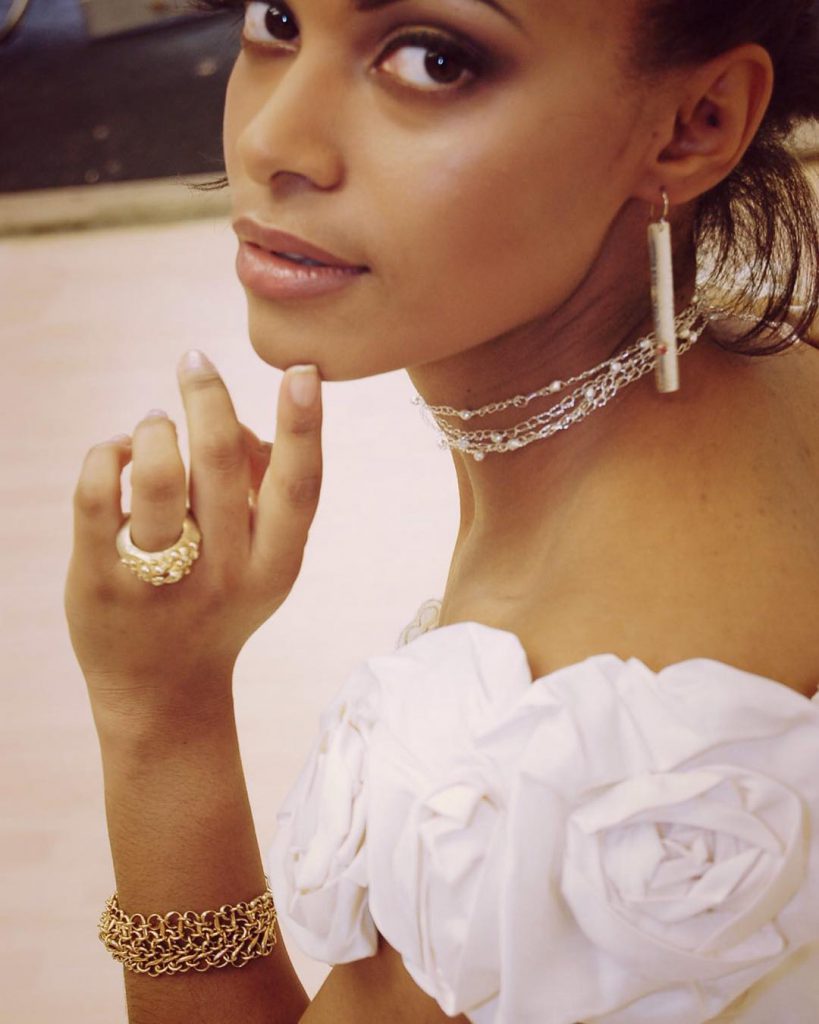 Do you have any particular advice that you would give to up and coming jewellery designers, or someone interested in getting into jewellery making?
I would say follow you instinct and keep creating. Do not let fashion and trends dictate the way you create if they are not aligned with you, just express yourself, and you will give us work you are proud of.
…and finally, time for a bit of fun in our quick fire round! Tell us your favourite…
…sport – water-ski and white water rafting
…gemstone – pink Tourmalines and Aquamarine
…place – I adore the diversity of Thailand for its fabulous landscapes and delicious food
…animal – Ostrich
…film – Despicable Me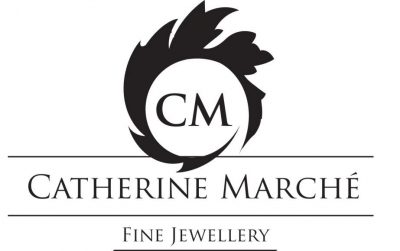 For more details on Catherine's work, you can visit her website or feel free to check out her Facebook page, her Twitter page or her Instagram page.