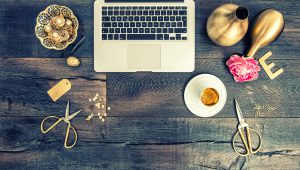 Whether you have a separate wholesale jewellery site or you're looking to dip your toes into the wholesale market, let us guide you. When online sales are increasing, you'll have to improve your own wholesale jewellery website for those bigger sales. Find out how to improve your wholesale jewellery site below.
Here's how to improve your wholesale jewellery website for sales
Focus
Determine the focus of your site. Is it mainly a platform for selling e-commerce? Or is it more informative for potential wholesalers to find out more about your jewellery? Either way, this needs to be established early on so that you can plan out the rest of your website strategy.
Preparation
Selling your jewellery in bulk means you'll need to be prepared in advance. Clarify and establish a system whereby you know exactly how you'll produce your jewellery and exactly how you'll sell it. Breaking this down further, you'll have to sort everything from finding reliable suppliers to calculating the cost of your jewellery so you can sell them for the correct prices. Make sure that your preparation comes through on your website with easily accessible information detailing everything the buyers will need to know.
Create a strong line sheet
This is how any potential wholesale buyers will see your designs all in one place – so it's important to get it right first time. Once you have established your brand, you need to make your line sheet to match. Ensure it is well designed, clear and easy to see all of your products and their distinctive features at a first glance. Also importantly, make sure it is somewhere easily accessible on your page.
Show your distributors
Showing solidarity with your wholesale jewellery distributors is a win-win situation. If they spend a certain amount of money on your designs, you can offer to promote their brand on your site – validating both you and the distributors.
Use high-quality photos
The more professional your photos look, the more likely wholesale buyers will be to invest. And that doesn't have to mean forking out to buy brand new top of the range camera equipment. Spend a little more time photographing your designs in good lighting and remember to edit them afterwards to ensure the image is clear and crisp for the customer. Discover more on how to photograph jewellery with our blog.
Use social media
And remember to link back out to your website. Statistics show that wholesale ecommerce buyers shop just like the rest of us – and that means they use social media to search for new products. Statistics show that 75% of wholesale buyers are influenced by social media. To make the most of this, use a widget like Lightwidget to display images of your products on social media and make sure people can find your website when looking at your account.
The best wholesale items to sell online
So what are the best wholesale items to sell online? It really is down to what is in demand. If you can keep your finger on the pulse with what's trending, you'll be more likely to catch the attention of new wholesale buyers. On the other hand, making classic, timeless products as well will help to keep the same customers coming back to you
Feeling more confident about improving your wholesale jewellery site? Just remember to keep in mind what we've discussed above and you're good to go. For more information, check out our blog on Selling To Retailers: 5 Things They Want From You. Make sure you have all the wholesale jewellery supplies you need from Cooksongold.