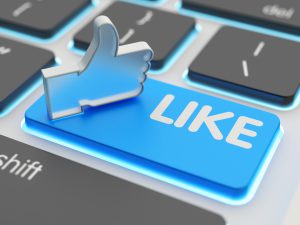 Testing out facebook advertising as a beginner? Or perhaps your previous jewellery Facebook ads could've done with some improvement? Don't give up on this process – with the right technique and by implementing the right tactics, jewellery marketing on Facebook can be a great way to increase revenue, gain awareness and promote your brand. Learn everything you need to know about jewellery advertised on Facebook today.
How to use Facebook ads for jewellery marketing
Learning how to use facebook advertising to promote your jewellery business can be tough without the right know-how. With these simple steps on how to use facebook ads, your campaigns will become more engaging, reach more people and inevitably increase sales for your jewellery business.
Be confident in your strategy:
When creating jewellery marketing campaigns on Facebook, it's crucial to be confident in your strategy. You want to know why you're creating these Facebook jewellery ads and what you want to gain from them so you can more accurately measure your success.
For example, you may be looking to promote a sale you have on your collection, or perhaps you want to attract as much new business as you can. This can be executed by using the Facebook ad objectives option, where you can determine your goal accurately. If you're clear on why you're using facebook advertising for your jewellery marketing, your ad messaging will have a clearer focus too.
Know your audience:
Your ideal client: Do you have a persona you target your marketing towards? This person would be your ideal client. You can picture what they wear, how they team up your jewellery with their outfits, and what type of jewellery they love. This is helpful to figure out before you start your campaign, let alone posting anything on your social media platforms. To create your jewellery ads on Facebook, work out what your users' interests and hobbies are and what they'll respond to – that way, you can then craft your advert accordingly.
Targeting to maintain or increase business: Something to consider when creating jewellery marketing campaigns is the type of audience you want to target. A target audience can often be split out further – often referred to as a "warm" or "cold" audience. A "cold" audience is generally people who have not heard about you or your business yet. Your "warm" audience will be people who are familiar with your business – perhaps they've bought from you before, or maybe simply signed up for your newsletter. Although your ads may perform better when targeted to your "warm" audience (as they are more likely to engage and respond), it's important to address the "cold" audience too – that way, you'll be engaging with new customers and, eventually, creating more business for yourself.
Audience size: It's also important to consider your audience size too – if your audience is too small, you may be in danger of not reaching enough people with your campaign. However, if your audience is larger and less targeted, your ads will become expensive. Sometimes a less focused approach to targeting could mean that your ads get lost in the ether. Target an audience size that is suitable for your campaign; is in a relatively populated area; and considers how far down the sales funnel the customer is – all without blowing the budget.
Monitoring Facebook Jewellery Ads
Keeping on top of your jewellery marketing campaigns is just as important as creating them. As well as keeping track of engagement and monitoring any attention your ads are receiving, the duration over which your Facebook jewellery ads run is important to consider.
You need to make sure your jewellery ads on Facebook run for long enough – if your ads run over a longer period, Facebook is more likely to optimise the ad for you, resulting in potentially better engagement and a higher chance of conversion. Although it can seem pricey after a day or two, and you may be inclined to delete it and start again, it would be wise to let jewellery ads on Facebook run for about 5 -7 days to see how they perform. During this time period, Facebook can then start to gather relevant data and information for you about your ads. This happens once your ads receive engagement, which can take time. Facebook then tracks this and starts to show your ads to more people who are likely to engage and click.
Testing
Testing is the key to success with Facebook jewellery ads. By trying out a variety of different jewellery marketing campaigns on the platform, you can test which strategy works best for your business. Larger manufacturers and retailers' jewellery Facebook pages will test hundreds of ads, but as a beginner, testing 5-10 should put you in a good stead to be able to monitor your progress.
As time goes on, you can then begin to turn off low-performing Facebook jewellery ads when others are working more effectively. You can also experiment with your call to action – this is the instruction you want converters to follow, such as "shop now" or "buy online". Testing gives you the chance to perfect your strategy and create ads that will attract the most attention.
Once you've set up your jewellery ads on Facebook, tested out variations and are happy with your clear strategy and audience, you should be able to see a clear pattern of which ads work, and which don't. This will then allow you to come closer to your goal of increasing revenue for your business.
For more expert tips and helpful guidance on jewellery marketing and more, explore a range of topics in our business advice hub today.