Every year we bring you a list of some of the best stocking filler ideas we have to offer at Christmas for jewellery makers and more, so without further ado, let's take a look at some of our picks for this year as there isn't long left to buy those gifts for loved ones!
Not after stocking fillers but still need that special gift for the jeweller in your life? Read this post to discover some of our top workshop treats for jewellers.
Saw Blade Starter Set
If you have someone in the family who is learning to make jewellery or simply needs to stock up on some essentials, then our first pick is an absolute must.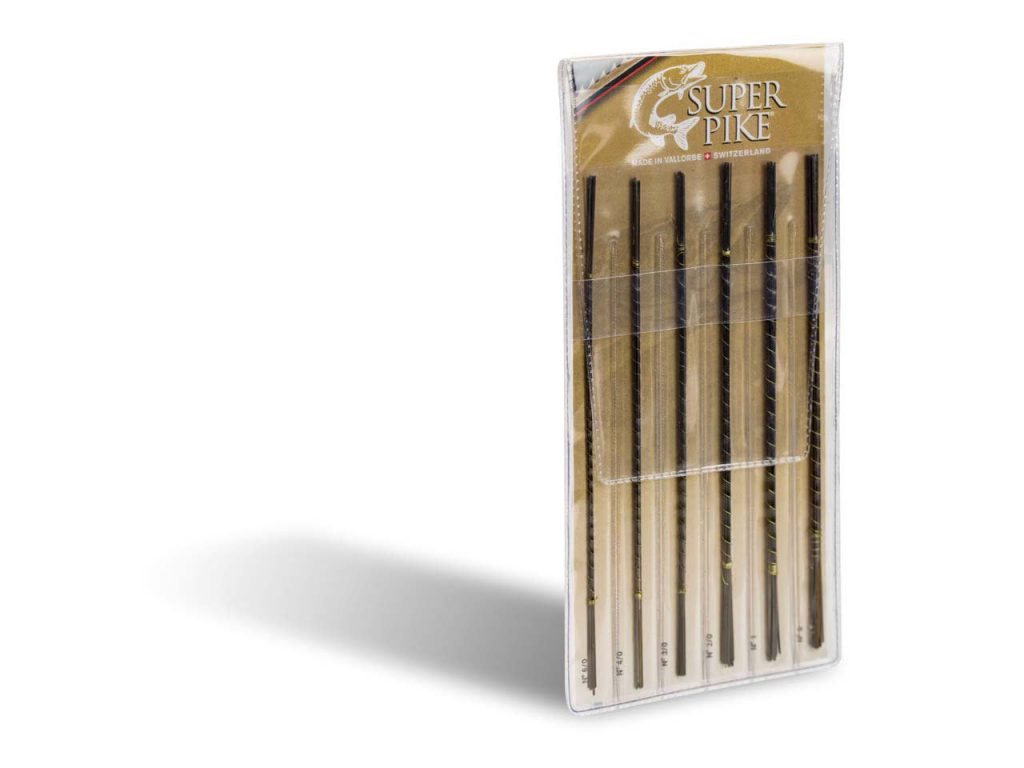 Super Pike Swiss Saw Blade Starter Set (997 3323)
Conveniently packaged in a labelled wallet, this set includes 72 assorted saw blades in grades ranging from 6/0 – 3 (fine to coarse), so all bases are covered. Whilst this is a gift which may not excite everyone, any new and budding jewellers especially will be immensely grateful for such a comprehensive haul of saw blades.
Finished Jewellery Gifts
No Christmas outfit is complete without some festive jewellery to finish it off, and fortunately we have a great selection to choose from this year.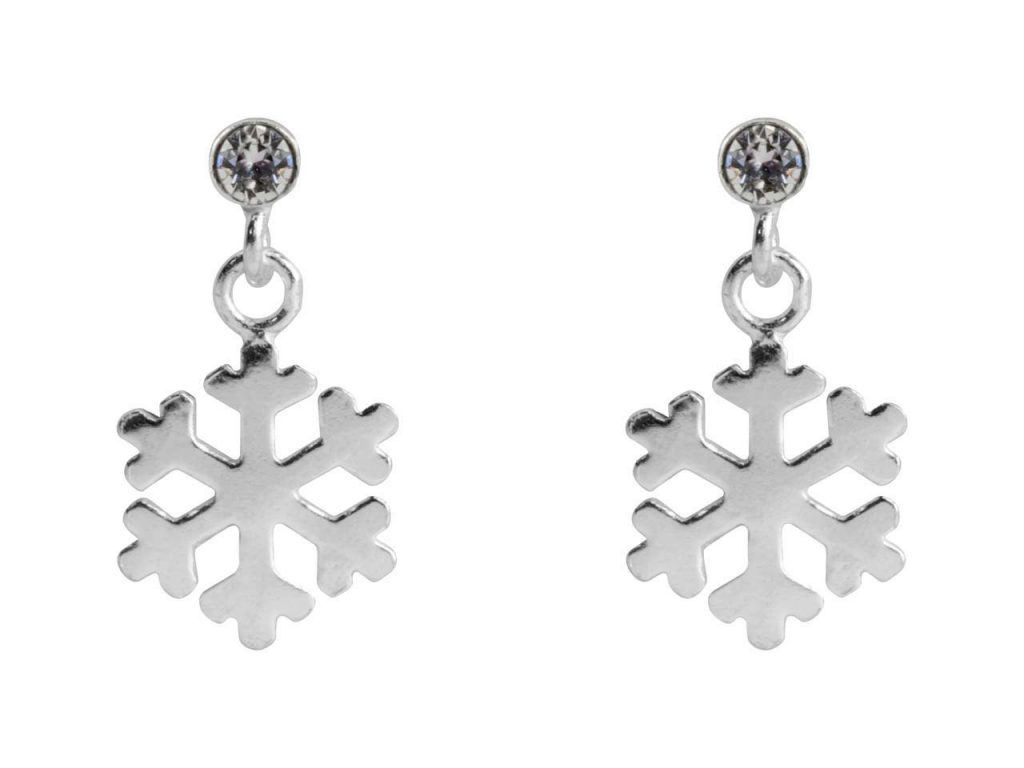 Sterling Silver Snowflake Design Drop Earrings Set With Cubic Zirconia (XSS 2177)
We have novelty enamel studs in a range of designs which will brighten up the dullest of days, but also pieces with a little more finesse such as the snowflake drop earrings pictured above if you were after something suitable for the office party or Christmas Day dinner. Either way, we have your Christmas jewellery gifts covered! 
Next we move on to the animal lovers on your present list, as we all have at least one. We have a whole host of different animal themed jewellery to choose from within our range, so you are sure to find something which strikes the right chord.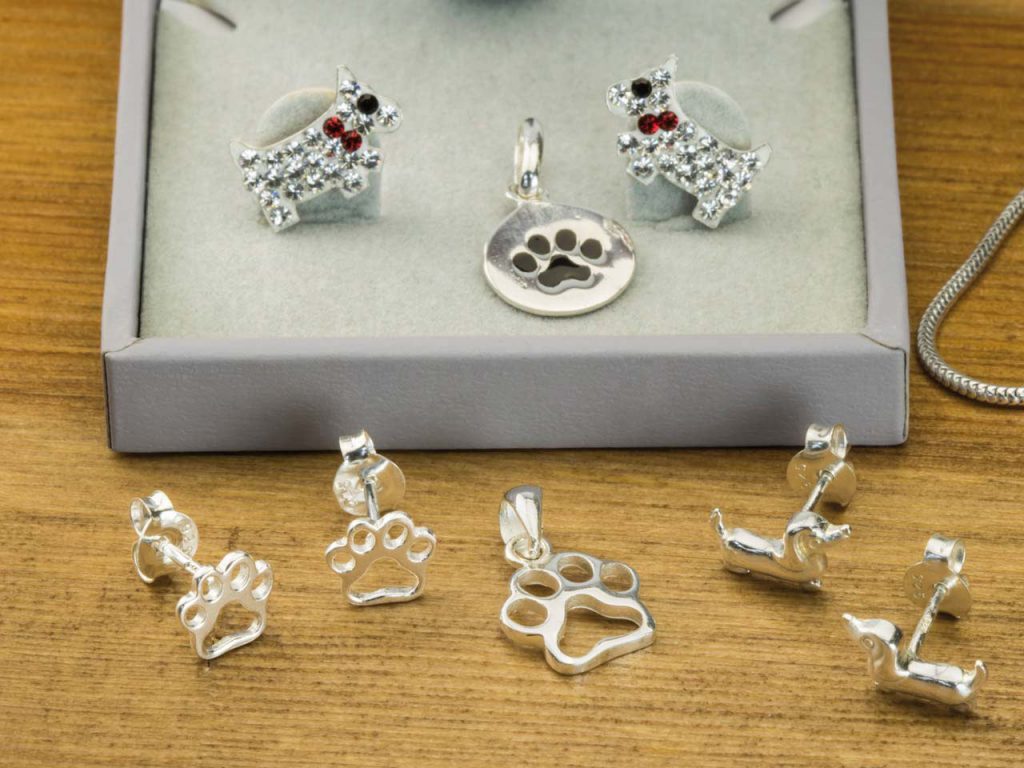 Sterling Silver Animal Themed Jewellery
Pendants make a great choice as there is no sizing to consider, and no worries regarding ear piercing. Our selection are all made from beautiful sterling silver, and are supplied without a chain which helps to keep the cost down whilst allowing for a bit of versatility in terms of styling. You might also choose a velvet ribbon or a piece of leather? The possibilities are endless and no one will ever guess their reasonable cost.
ImpressArt Enamel Pens
Enamel pens are next on the list, as they make the perfect stocking filler for anyone who is into metal stamping and making personalised jewellery.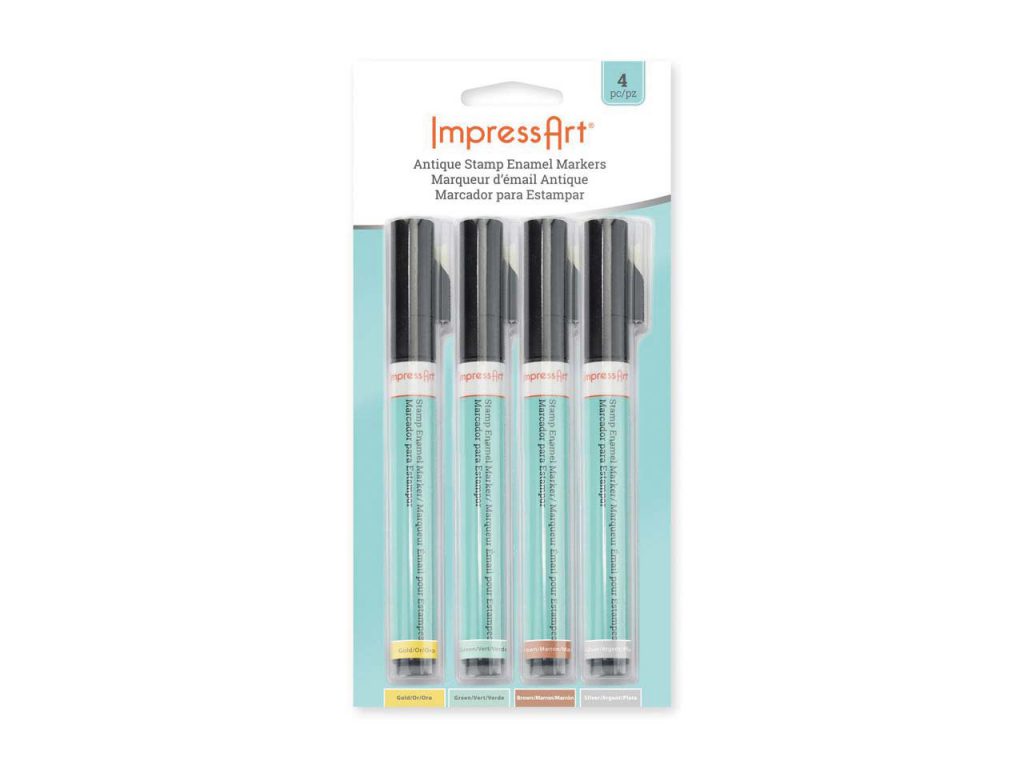 ImpressArt Pack of 4 Antique Enamel Marker Pens (999 I405)
These pens have been designed to use on stamped jewellery designs to highlight or darken an impression with enamel, which is released through the chiselled tip of the pen.  Available individually or in a set containing a 4 different colours, these pens are intended to create an 'antique' style finish to your work to give it that extra dimension.
Charm Beads
Finally, if you or a loved one are looking to add a charm bead to an existing collection then look no further!
Sterling Silver House Charm Bead (NVQ1 B045) 
We have some great new additions to our range, ideally suited to a broad cross-section of themes and occasions. A new home, a festive sparkling star or perhaps a teddy to mark the arrival of a new baby – there is something for everybody in our collection.
These are just some of the stocking fillers we have in our range, but there are even more available if you need a few extra ideas – and if you need any more inspiration, you will find plenty of gift ideas for jewellers in our online Gift Finder or free Gift Guide.