Gift Vouchers

You can spend Cooksongold gift vouchers via our contact centre on 0845 100 1122 and at our two trade counters - Birmingham and Hatton Garden.


You can buy them in £25 denominations only


Please note that gift voucher orders are subject to a variable delivery charge.


Our gift vouchers are valid for 12 months after the date of purchase.


Cooksongold gift vouchers can not be spent online at present.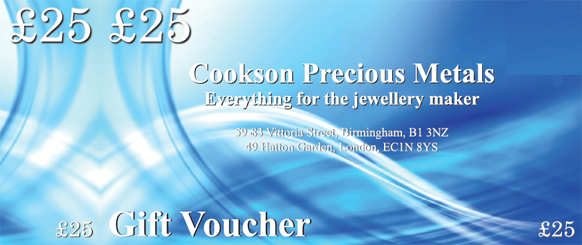 © 2014 Cookson Precious Metals Ltd. VAT Registration No. GB161 8062 21. Registered in England no. 2775187. Registered Office: 59-83 Vittoria Street, Birmingham, B1 3NZ
Tel: 0345 100 1122 or 0121 200 2120 Fax: 0121 212 6456