Tuesday, March 20th, 2012
Joanna Varney gives her tips on the emerging trends this Spring. She holds a BA (Hons) in Jewellery and Silversmithing and is part of the Cooksongold team.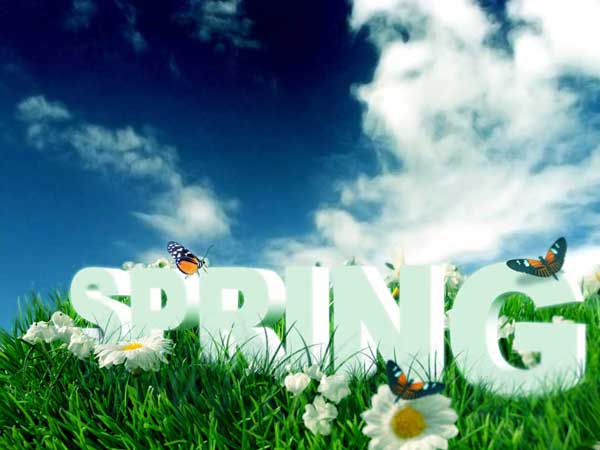 A few months back I wrote an article detailing trends to look out for in 2012. Now that spring has sprung and the first flowers of the year are blooming, its time to take a fresh look at the emerging trends and think about elements which could be incorporated into your designs.
First and foremost, let's deal with colour. It gives an instant nod to current trends and lets be honest it's the quickest way to freshen up a range. Hot oranges, corals and emerald greens have come through very strongly and are everywhere in fashion on the high street. (This is quite surprising as they are not easy colours to wear) Fortunately these particular colours translate perfectly into stones. Emerald, green agate, citrine, coral, cornelian and fire opal will all hit the mark with your trend conscious customers.  Pantone have actually chosen Tangerine Tango as the colour of 2012 so we will be seeing a lot more of it as the year progresses.
Monochrome as predicted is prevalent everywhere, but has become such a classic that I feel it is ever present. Thomas Sabos 'Special Addition ' range is essentially monochrome and incorporates onyx, mother of pearl, freshwater pearls and obsidian which has been used facetted and matt. (Matt stones are slowly but surely increasing in popularity. They will never take the place of their polished counterparts, but none the less they are starting to become an edgy alternative) Obsidian is being used more and more in popular jewellery collections. I even noticed Tiffany using Snowflake Obsidian towards the end of 2011 and if Tiffany is using it you can be sure many others will follow!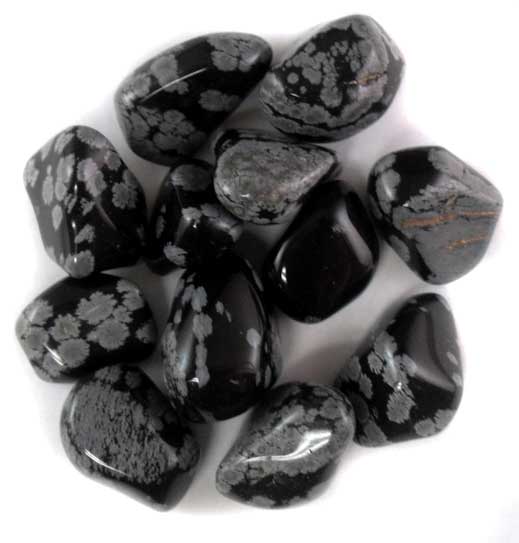 Yet again wrist wear seems to be where much of the innovation is focused this year. The craze of the Shamballa bracelet is showing no signs of slowing down. In fact we seem to be reaching saturation point where most high street retailers will have a 'version' of this item now. As worn by the stars, the original versions consisted of a macramé bracelet, coupled with 18k balls pave set with diamonds and rubies.  Relatively simple in design, these bracelets are easily imitated and more affordable versions made of crystal and smooth hematite or steel beads are readily available in many stores.  Simple hematite or pave crystal studs and pendants will compliment these bracelets in an understated way again tapping into the trend in a subtle way.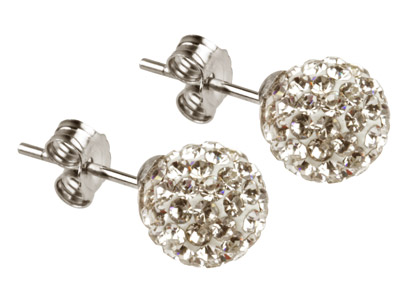 In fact,subtle is a great description of earring styles this spring if the red carpet looks are anything to go by. Studs are back in a big way, but think of interesting and unusual motifs to jazz them up. Drop earrings are also small and classic. Gone are the oversized chandeliers of recent years. Ear charms are a relatively new and growing category as retailers try to emulate the customisation feel that charm bracelets can offer the customer.
The 20s theme is widely evident (influenced by film releases The Great Gatsby and The Artist) in the form of fringing, feathers and pearls. Pearls have been prominent for a few years now, but the 'flapper' style is bringing with it a resurgence of more classic designs. Head bands and hair jewellery in floral and Art Deco inspired motifs are again a direct result of this strong 20s revival.
These are by no means all of the Spring trends which are around at the moment, but I've covered the most obvious and the most transferable. I hope they prove useful as you decide what to use within your new ranges.