Monday, February 11th, 2013
This love inspired necklace uses our red and white glass bead kit
beautifully.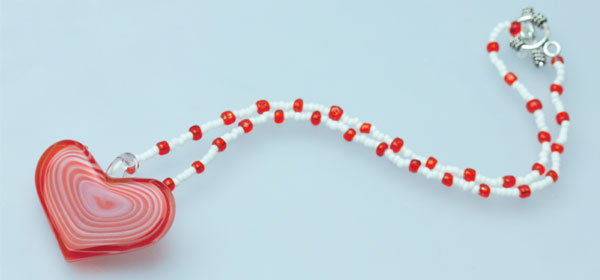 By following our simple step-by-step instructions, you can create this
simple, yet stunning necklace with red heart focal point this Valentine's day.
What you will need: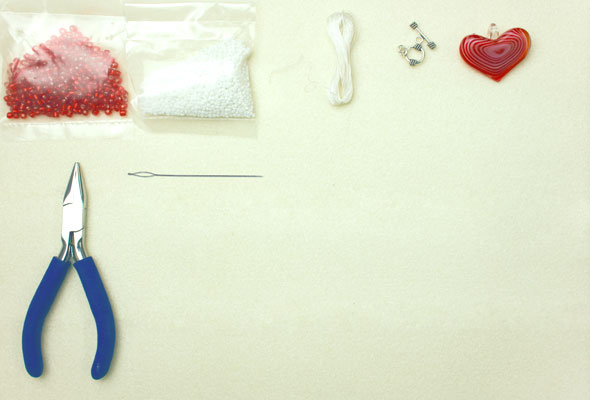 Step 1
 Take your thread and do a double overhand knot to secure in place on the toggle.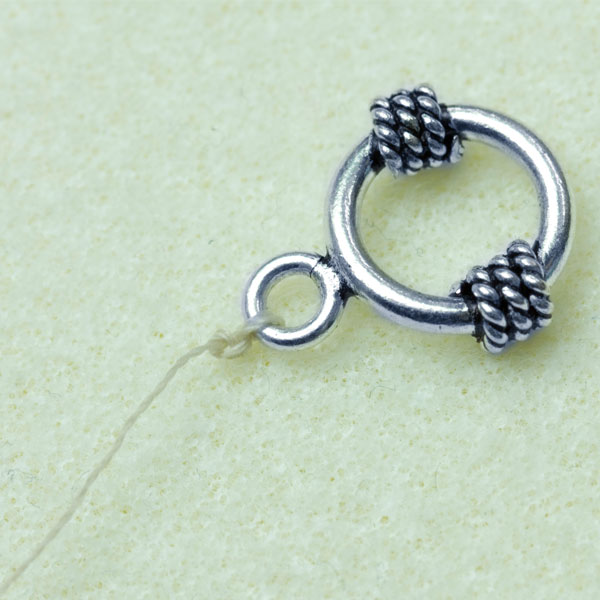 Step 2
Put your thread through the beading needle and begin threading the beads onto the cord.
Step 3
I have chosen a pattern of one red to five white.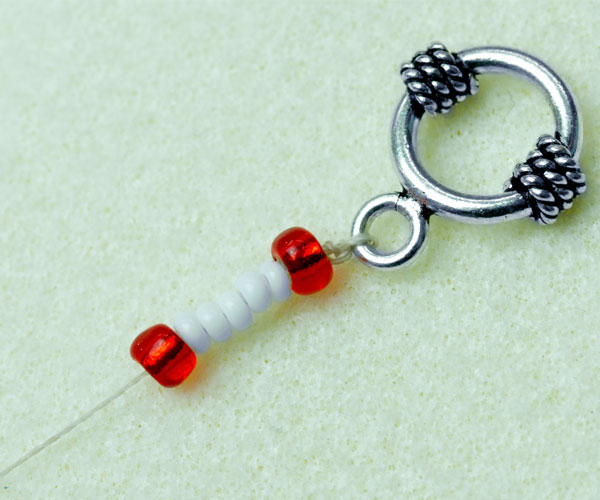 Step 4
Once you get near to the length you want measure it around your neck to check you get the right length.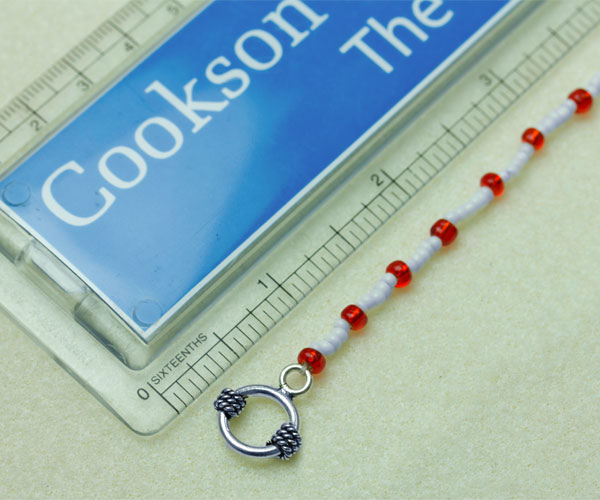 Project : Top Tip
Securing something at the end of your thread, as we have done with the toggle here, will stop your beads from falling off!
Step 5
Thread the glass heart bead over the beaded chain you have made.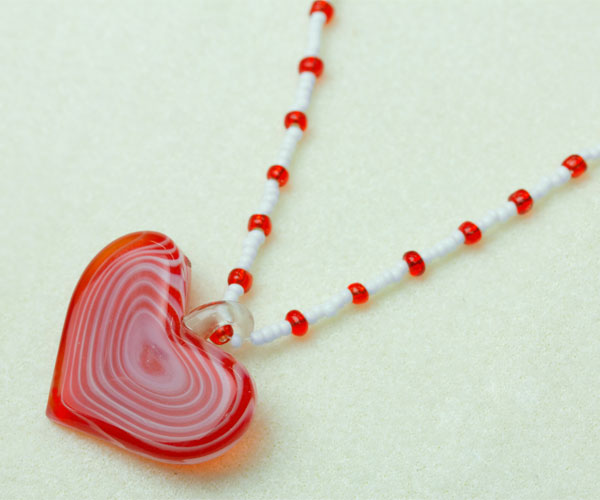 Step 6
Finish by doing another double overhand knot.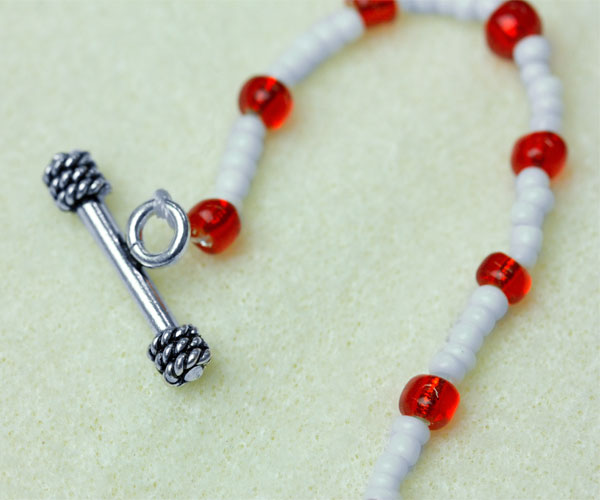 Step 7
Now you have the finished item!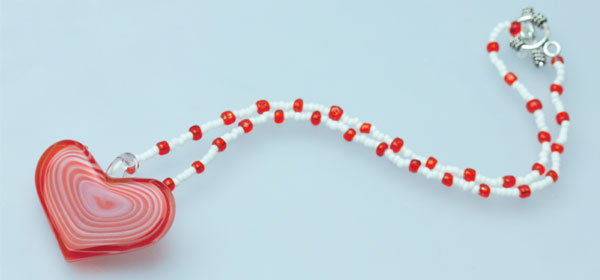 Project : Top Tip
You don't need to stick to the patterning I have chosen with one red to five white. You can adapt this to your personal favourite!