Precious metal clay is a fabulously accessible material which happily requires few actual tools to work with. Instead, with a few simple accessories and consumables it is perfectly possible to produce professional looking jewellery at a fraction of the cost of a traditional jeweller's set-up. In this post, we are taking a look at some of our customer's favourite clay tools and accessories to see what is popular right now.
Sponge Sanding Pads, Set of 3 Grits (999 SS01)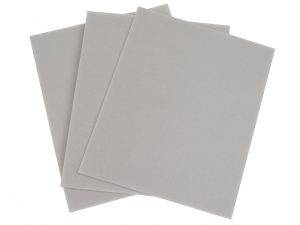 These soft sponge sanding pads are an extremely versatile product, which can be used on both fired and unfired precious metal clay. They can be cut to size with scissors, and will fit into the most difficult of places thanks to their spongy composition. This particular pack is a good all rounder starting point as it contains three grits, 180, 220 and 280, which will easily remove scratches and marks as you work through from coarse to fine. For the best results, use dry on unfired clay and wet on fired clay, and ensure pads are rinsed clean after each use to prolong their usage.
Badger Balm for Hardworking Hands (700 575)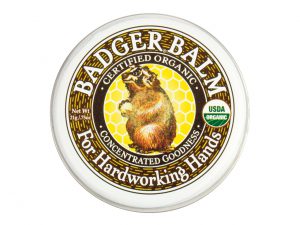 Badger Balm is a must for anyone working with precious metal clay on a regular basis. It is a super concentrated balm made from purely organic ingredients which help to protect the hands, whilst ensuring clay doesn't stick to tools or surfaces. It is scented with sweet birch and wintergreen oils which have antiseptic properties, as well as protecting against common ailments in jewellers such as eczema and psoriasis. This little 21g tin will last you for ages so don't be misled by its small size. You can also rest assured that Badger Balm will have no adverse affects on the clay itself, so it is worry free!
Silver Clay Moisturising and Storage Pot (855 091)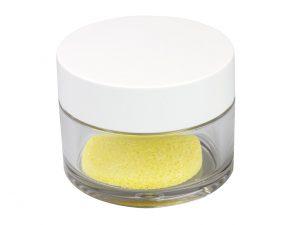 This clever little storage pot is a popular choice with our customers and I can see why. It uses a dampened sponge to retain the moisture in silver metal clays, thereby keeping it fresher for longer. It comes with two sponges and a plastic vent, which prevents the sponge and the clay from coming into contact with one another. It is ideal for keeping to hand on the bench whilst you are working, to store unused clay plus any little scraps generated as your designs progress. Sponges must be kept damp at all times, and it is worth noting that this item is not suitable for bronze or copper clays.
Metal Clay Workmat (700 552)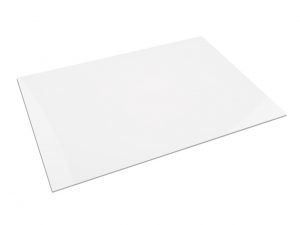 A portable work surface, in the form of our Metal Clay Workmat, is a great idea if space in your working area is at a premium. Measuring 25cm x 17.5cm and made of tough and durable plastic, this mat is ideal for use when rolling and cutting clay to protect your table or work top, providing a perfectly smooth surface to work from. Use with either a Teflon work sheet or a layer of Badger Balm to prevent clay from sticking.
Needle Tool (700 586)
Our final top item and in fact the only actual tool by definition, is this multi-purpose needle tool, used to make holes and refine detail in precious metal clay. It has an engine turned handle for grip and a long, sharpened tip easily capable of piercing through clay. You will find this tool as useful for shaping and moulding as it is for adding detail, and once you own one, you will not want to be without it.
So, whether you are new to working with clay or simply want to give your tools a refresh, we hope this list of essentials has been useful by allowing you to discover more about the key tools needed for working with precious metal clay.
To shop our top 5 clay tools and accessories and more, click here and explore a whole range of products which will allow you to create unique clay pieces with ease.