By Jo Varney
It's all about Findings at Cooksongold with the launch of our lovely new Essential Guide to Jewellery Findings as well as our new Findings and Chain catalogue for 2017, so I thought I would take the opportunity to sing the praises of some of my favourites and share with you the reasons why.
The purists amongst you will say that we should all be making our own findings and whilst this is an ideal which we can all strive to achieve, the reality for most is quite different. Not everyone has the skill, budget, time or inclination to custom make findings and this is where readymade, off the shelf versions come into their own.
Jump rings, jump rings and more jump rings; where would we be without them? I think most of us jewellers use them without thinking, as they are such a standard feature of anything that needs suspending, connecting or linking to another component.  My personal 'go to' products are the 5mm and 6mm silver heavyweight versions (product codes NVQ H50 and NVQ H60, I even know the codes off by heart!) which are strong and reliable, and never seem to open when under duress!
Strength is also one of my main considerations when it comes to choosing a clasp, swiftly followed by aesthetics, which is why I particularly like magnetic versions as to my mind they offer both.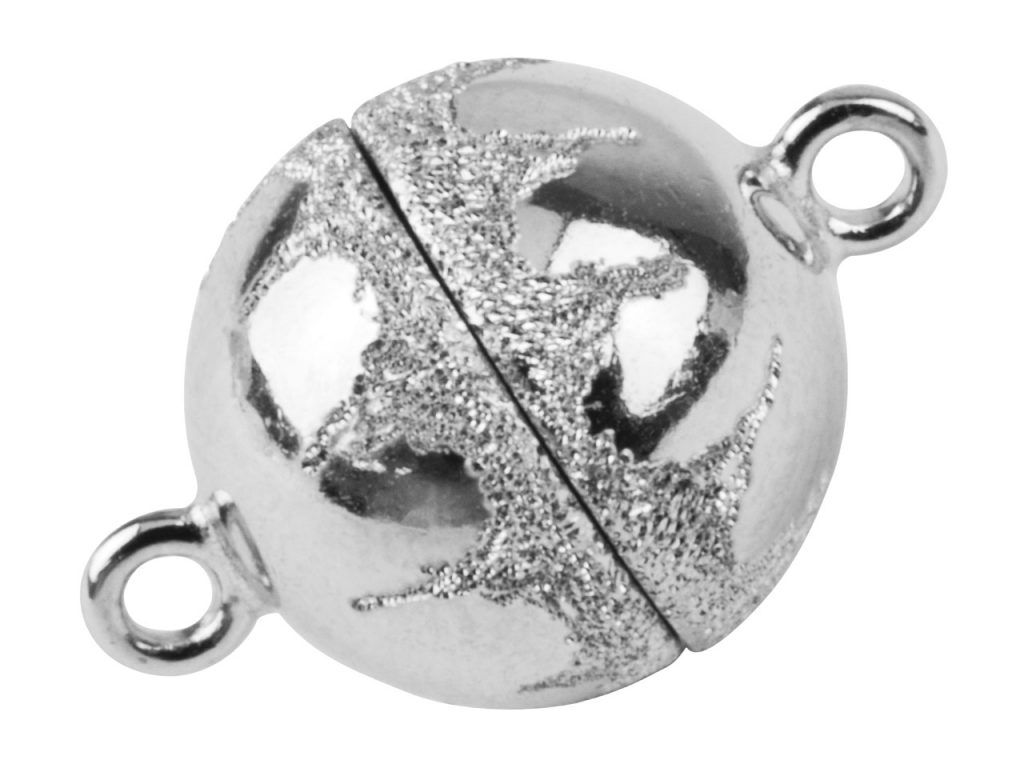 Sterling Silver Magnetic Clasp 9mm, Diamond Cut Design (NVF 811)
Magnetic ball clasps tick all the boxes for me, combining functionality with a neat and sleek design which will enhance rather than detract from the jewellery itself.
During my 20 years in the jewellery industry I can safely say that earrings have outsold everything else by far, and whilst I have always endeavoured to make my own dropper components, I have consistently bought my earring posts. As far as I'm concerned it's a no brainer; they are straight, even and pre-notched for a solid 'click' when you attach a scroll. They also have a nice flat end for easy soldering, and a perfect rounded tip for comfort in the ear.  My absolute favourite is NVJ 101X which has served me well time after time.
When it comes to versatility you can't beat a plain silver, 2-hole bead. I have used them on rings, bracelets, torque necklaces and countless earring designs, and never tire of their adaptability. They are simple enough to go unnoticed should you need them for spacing, but can also happily command centre stage if you go up a few sizes (8mm or 10mm sizes can easily become the focal point to any design). Silver versions withstand heat better than the gold versions, but all can be soldered successfully with care. I am never without 4mm (NVQ D04X), 5mm (NVQ D05X) and 6mm sizes (NVQ D06X).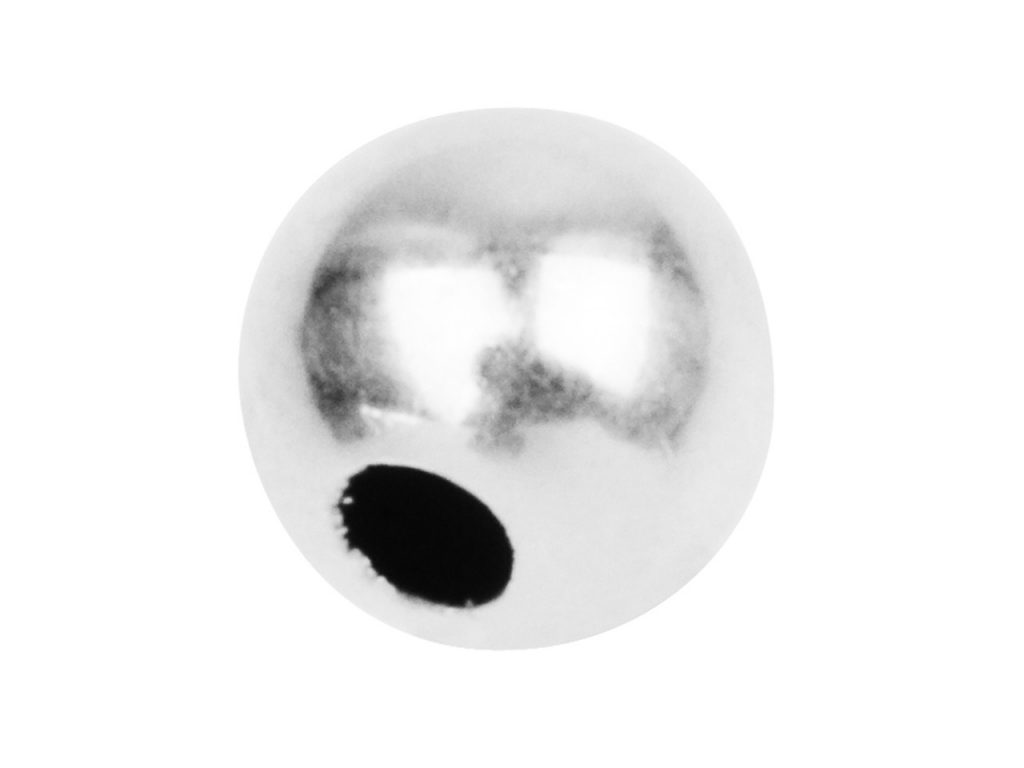 Sterling Silver Beads Plain Round, 6mm (NVQ D06X)
Cufflink commissions have been the cause of much consternation in the past as the soldering of such a delicate sprung mechanism can easily go awry. However, certain cufflink fittings are so good that it is worth persevering and NVU 101 (below) is one of those components. It has been one of the best selling findings at Cooksongold for years, and with good reason as it is a great product at a fair price. It really is the fixing of choice for most men wanting cufflinks, and as long as you keep the heat away from the mechanism and use a low temperature solder (either medium or easy), you should be OK.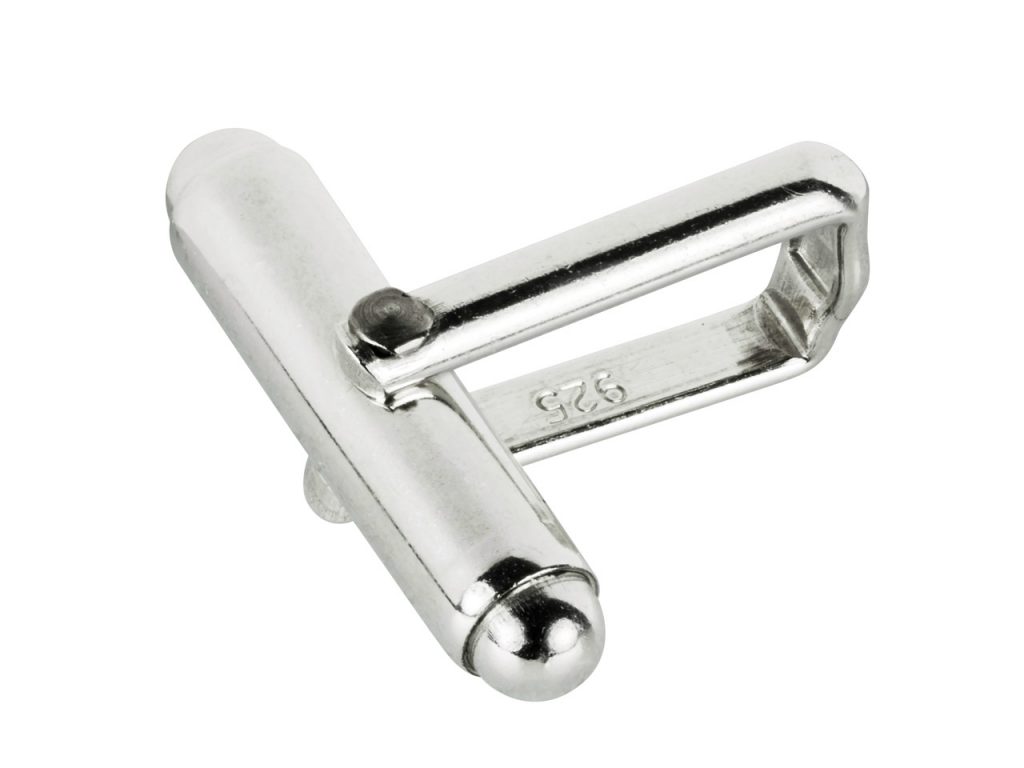 Sterling Silver Assembled Cuff Link Fitting, Round Bar With U Arm (NVU 101)
So now you know some of my favourites why not let us know some of yours? Tell us about the findings you turn to time and again and those you can't do without. Take a moment to celebrate and name some of the unsung heroes that make our jewellery function day after day.
To let us know your own favourites, visit us on Facebook or Twitter as we would love to hear from you! Afterwards, why not explore our Essential Guide to Jewellery Findings too? You might learn something new or maybe even discover some new findings favourites!