Jewellery maker Linda Peppercorn's designs each feature their own unique piece of sea glass, hand collected by herself from County Durham. The unique colour, size and shape of the sea glass varies from piece to piece so she bases her designs around the individuality of each, which she spoke to us about in the below interview.
Let us know a bit about yourself, detailing your background, study and training in the jewellery making industry.
My interest in jewellery goes back quite some years, buying and selling vintage jewellery from an antique centre in Cambridgeshire. As jewellery trends changed I began to sell new silver jewellery and my customers used to ask if I made the jewellery myself, at which time I didn't, but thought I would like to give it a go so enrolled on courses at my local college. I soon found out that turning a piece of silver into a wearable piece of jewellery   made from my own ideas and designs was totally addictive…I was hooked.
I went on to do short courses in wax carving for casting silver and diamond setting. I set my first work bench up in my kitchen, but was soon able to move into my new space in a converted garage at home – really convenient and easy to keep my jewellery making in order and separate from the house chores.
Tell us about your work – are there any particular materials or techniques that you favour?
My jewellery making has turned several corners since my initial beginner's course. My love of silver remains as my metal of choice to work with but my passion lies with the use of sea glass in all my designs now, I discovered the use of sea glass quite by accident on the internet whilst looking for new ideas for gem setting.
Sea Glass is such an interesting form. I use only glass from the beach at Seaham in County Durham – this is glass that was dumped over the cliffs from the Londonderry Bottle Works in Seaham at the end of each day's glass making. The Bottle Works was open from around 1870 until its closure in 1922, so the glass I use in my jewellery is mainly over 100 years old, having been tumbled and rolled amongst the tides for all that time. All the sea glass I use is hand collected by myself from Seaham beach to ensure its authenticity.
The glass comes in a wide variety of colours and some multi colours which are beautiful, each piece of glass is truly individual in shape, size and colour. Each piece holds within its own story, from its manufacture at the bottle works to its transformation in the sea, to the end result mounted in silver as an individual item of jewellery. From all of this, Glass Tide Jewellery was born.
How would you best describe your design style?
I suppose my design style varies greatly, as each piece is designed around the colour, size and shape of each piece of glass being used. Also, as I do commission work, there is always a certain amount of idea input from my customers.
As a jewellery maker, where do you like to get your inspiration from for your pieces?
All my inspiration comes from each individual piece of glass, because every piece is different and has its own characteristics…what more do you need for inspiration?
Do you have a piece that you have made which you favour or are particularly proud of?
The first bracelet I made with Seaham sea glass still holds a special place in my heart!
What is the one item in your jewellery making workshop that you could not live without?
My safety back file, it's so useful when filing near the glass without causing any damage.
What upcoming trends do you see being popular soon?
Trends come and go but quite often make a comeback, I've noticed that "jewellery layering" seems to be returning, wearing multiple bracelets or necklaces. For this reason I have just started a new line of bracelets using leather with silver and sea glass which can be worn individually or 'stacked', giving quite an eye catching effect.
What is the most valuable lesson you have learnt from your time in the jewellery making industry?
When things go wrong put it to one side and come back to it with fresh eyes another time, mistakes can often turn into something quite amazing!
Do you have any particular advice that you would give to up and coming jewellery designers, or someone interested in getting into jewellery making?
Simply keep at it, I so nearly gave up in the early days through finding stone setting neatly so difficult. I'm so glad I carried on, it's more than an addiction…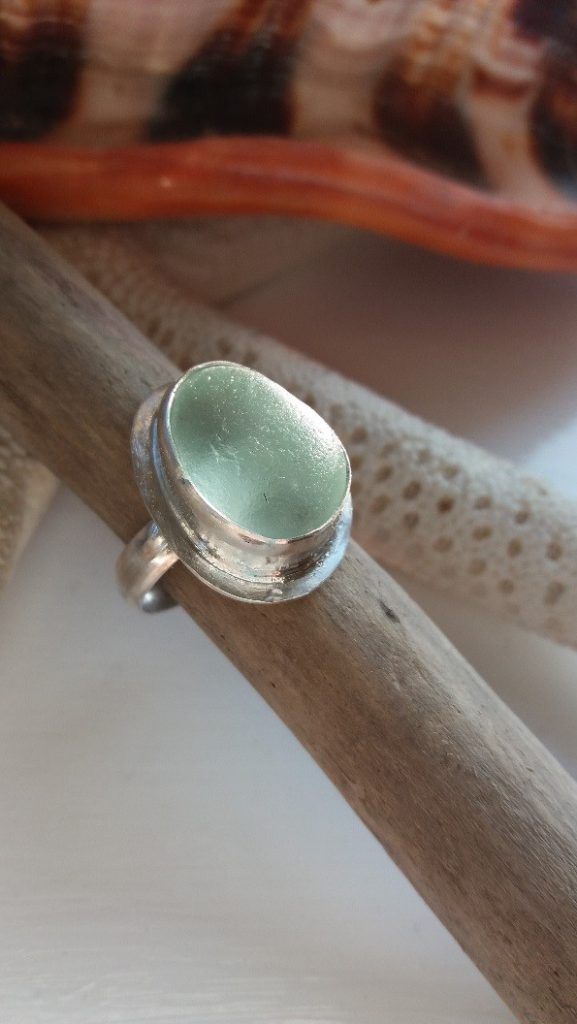 …and finally, time for a bit of fun in our quick fire round! Tell us your favourite…
…sport – cycling
…place – Seaham Beach
…colour – purple
…drink – latte
…animal – my gorgeous cat and workshop companion Billy.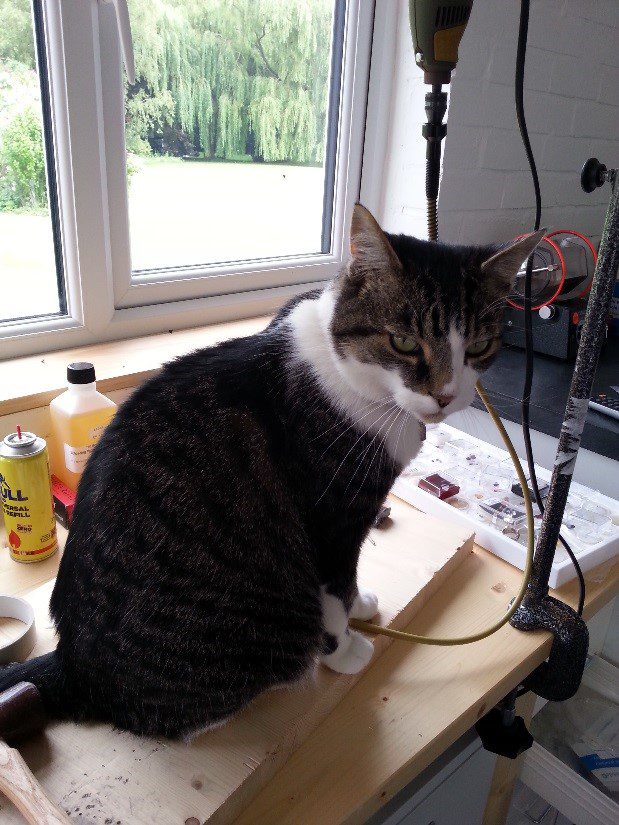 For more details on Linda's work feel free to visit her Facebook page here, or you can also find her jewellery available at Art in the Heart, Peterborough.