Wednesday, April 4th, 2012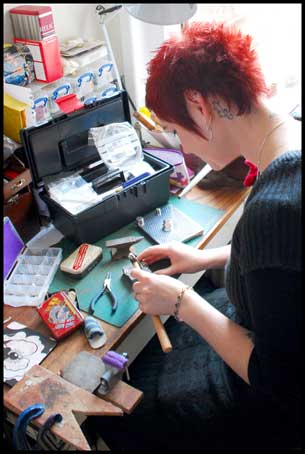 I have always been creative and interested in art and crafts. As a young child I could often be found hunched over a project invariably involving enormous amounts of glitter,beads and glue.
After enjoying art and design so much at school; I then studied textiles and photography at college. This allowed me to start exploring jewellery making as part of my coursework.
At first I was literally making it up as I went along, using techniques I already knew such as weaving to create interesting pieces of work. Unfortunately there wasn't much information or support about going on to study jewellery making at my college; it didn't even occur to me, which is something Iregret. Instead I chose to do an art foundation course, focusing mainly on photography. I didn't take well to the course and found the unstructured way of teaching very difficult to cope with. I somehow passed the course and then got a job in a photography lab, which I loved.
I was working part time so my now husband encouraged me to do a jewellery design course that was running one day a week at a local college. I loved it so much I started making pieces for family and friends. I had officially caught the jewellery bug and my collection of tools started to grow every day!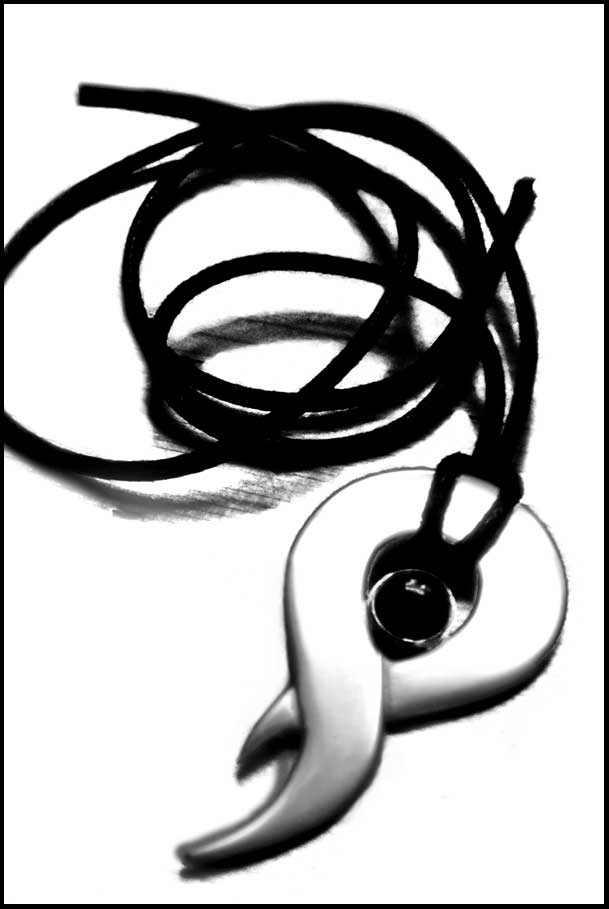 Gradually people started to request custom items and my portfolio of designs got bigger. I decided to start a website. My brand design was really important to me and I spent a lot of time honing the look of my business. At first this was mainly to showcase the work I had done and hopefully encourage new bespoke orders. I have always loved creating a completely unique bespoke design for a customer, being able to interpret their request and make an item to be treasured is my favourite part of jewellery making.
For a while the jewellery and website took a back seat as I got married, was made redundant and found a new job. I would occasionally get bespoke orders and these would remind me that I was seriously neglecting something I loved.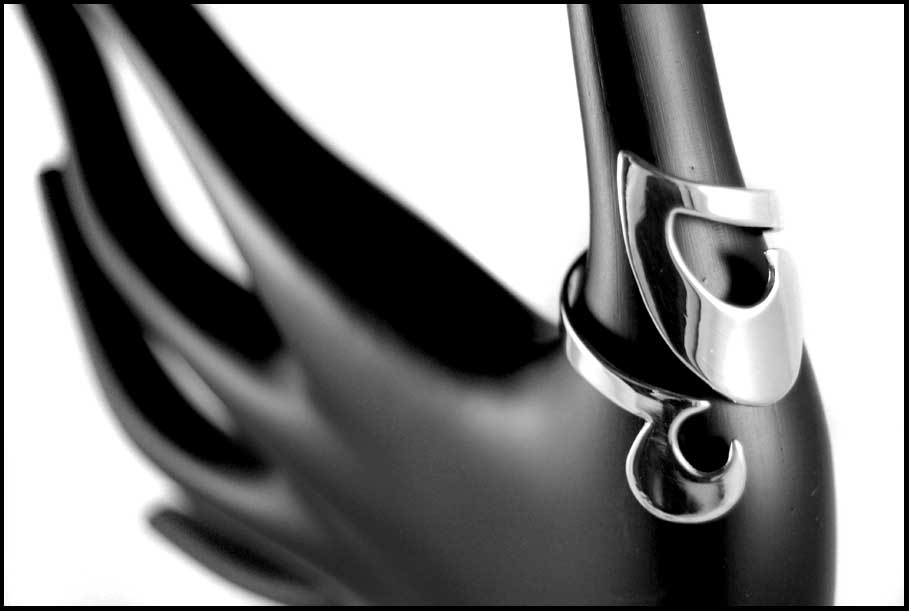 Eventually everything settled down and I found myself in a wonderful little photography lab, working four days a week.This meant that I had a spare day a week to devote to my passion and enabled me to start making jewellery again.I got involved with a local Winchester craft fair called 'Handmade' and had my first stall at their summer event.
Although I had a woeful amount of stock the fair went well and I enjoyed it immensely. I came away with a fresh perspective and knew I had a lot of work to do. I signed up to the next event and worked on building a range of ready to wear jewellery.
Starting with a simple range of tribal style earrings; which were normally made using horn and bone. I wanted to explore the elegant shapes that can be made using one continuous piece of sterling silver wire. They have gone on to be some of my most popular items both at fairs and online. The popularity of the range encouraged me to set up a Folksy and later on an Etsy shop which allows me to directly sell online around the world.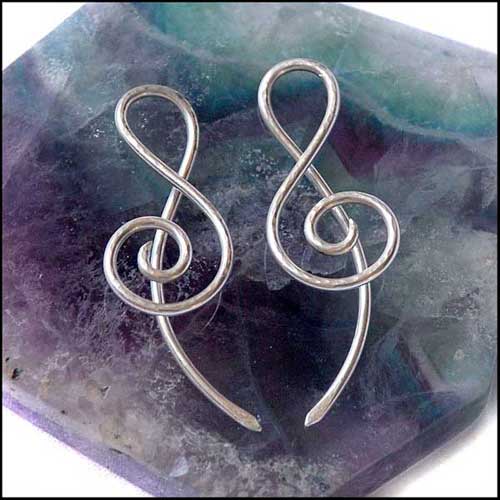 Two years later and my husband and I have now bought a house. I am continuing to take part in craft fairsand my online shops are doing well. Christmas 2011 was my busiest ever both with commissioned work and online sales. It was a very hectic few months, but wonderful to see my business grow. I have learnt to embrace social media as a way to self-promote and connect with potential customers. I also have had a wonderful opportunity to get a project published in 'Making Jewellery' magazines May issue.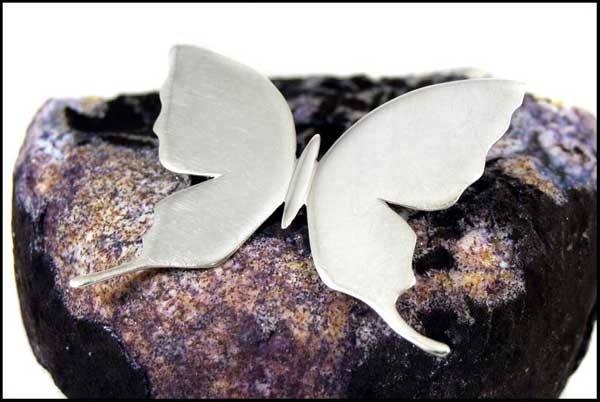 It is really important that every part of my jewellery is handmade by me. I give every bespoke customer a booklet containing 'making of' pictures as a keepsake, so they can see their design becoming a reality. Being able to show my customers this through photography ensures they know their item is truly unique. I mostly work in silver and semi-precious stones although I have recently been lucky enough to make some wedding rings in gold.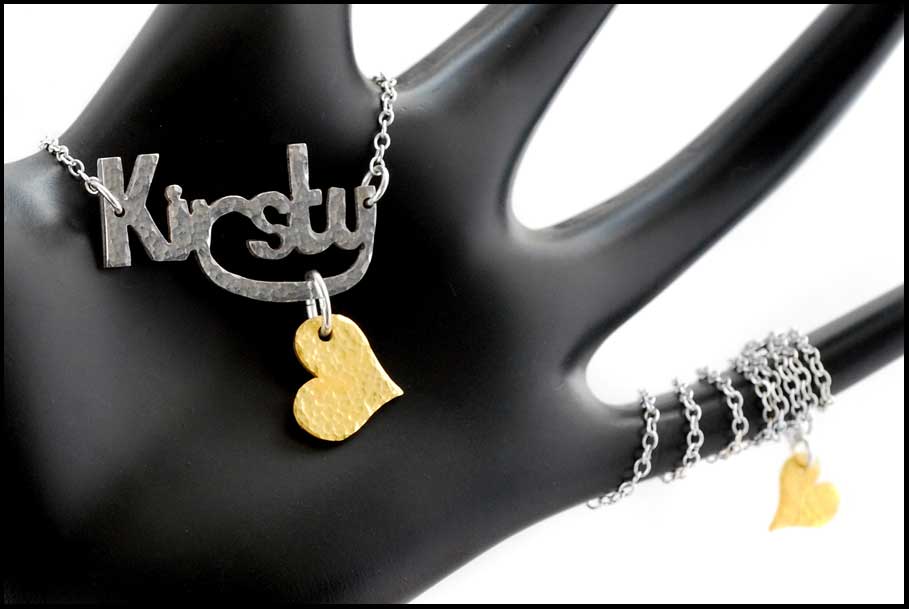 My most recent work has been based around riveting using mixed metals to create layered pieces and I have been exploring up-cycling using old solid silver cutlery to make rings. I love learning new techniques and using them to create something different. My next experimental project will involve etching, which I have never done before.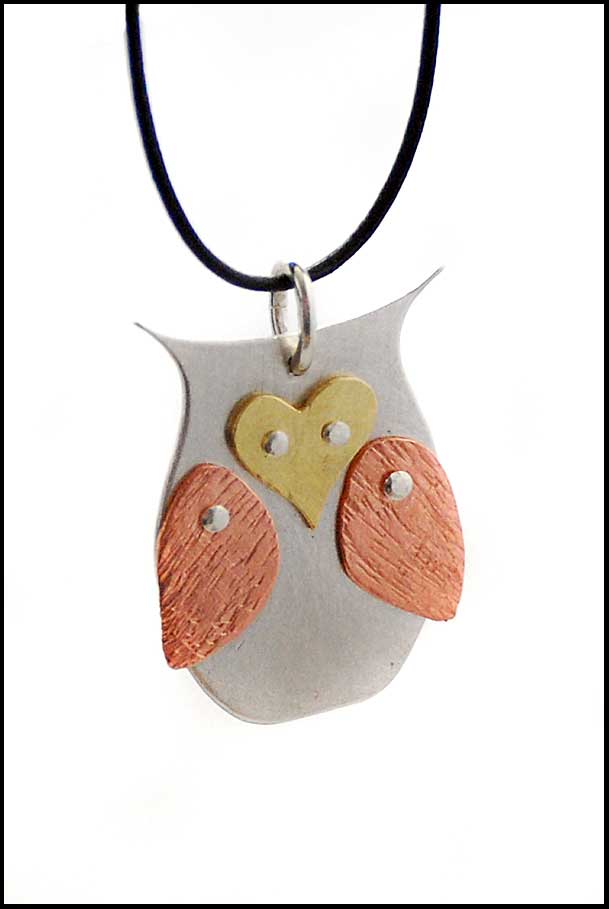 While the dream of being able to work full time on my jewellery business may not be realistic with a mortgage to pay, I hope to continue devoting as much time as possible to my jewellery,especially my bespoke work. I am incredibly lucky to have such amazing support from my husbandwho has constantly encouraged me to keep going. It is a real pleasure to be doing something I love so much.
Website: www.sophiemariesmithdesign.co.uk
Email: sophie@sophiemariesmithdesign.co.uk
Facebook: http://www.facebook.com/smsdesign